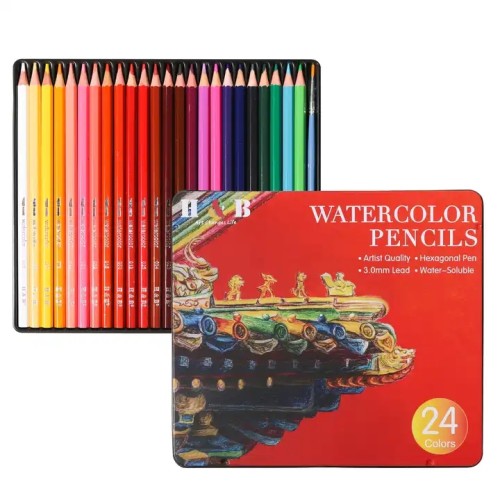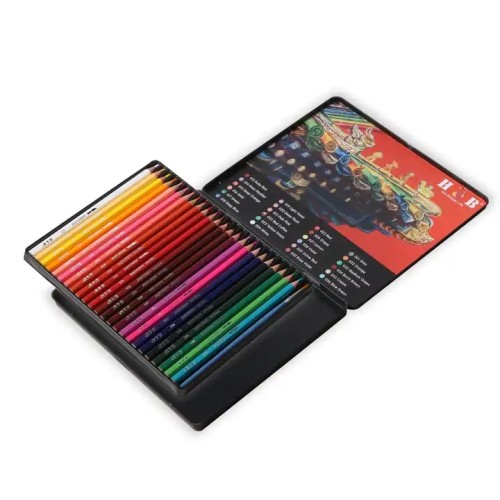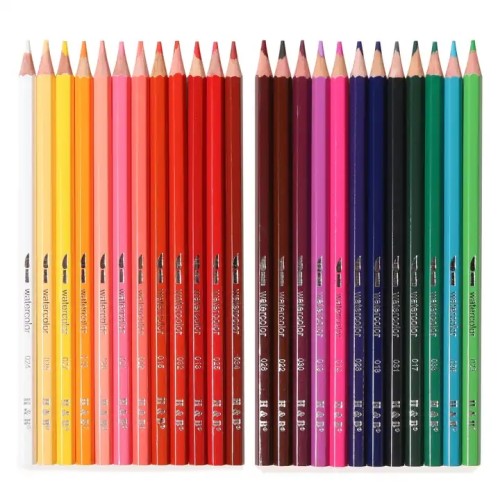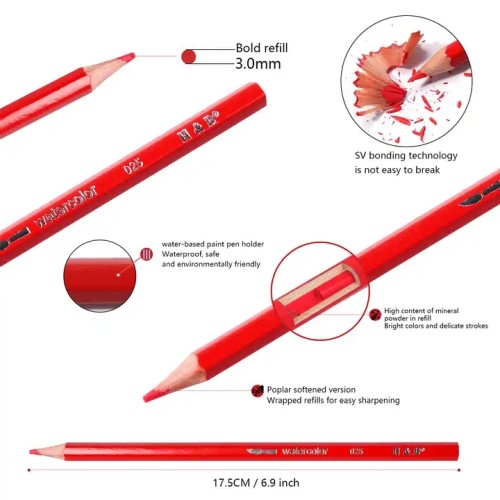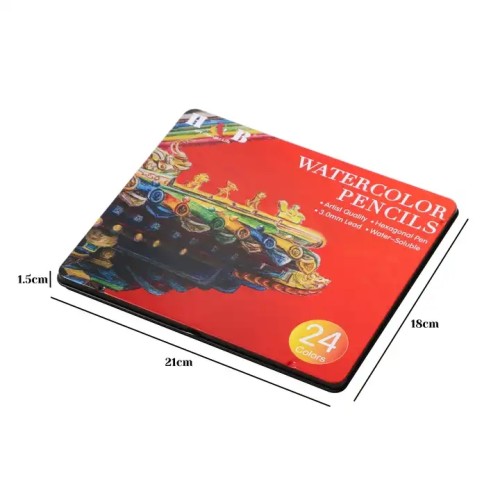 H&B 24pcs watercolor bulk colored pencil drawings for kid color pencil art for wholesale
Item specifics
Payment

paypal
MOQ

2sets
Packing

40.5*23.5*32.5cm ;13/14.5kgs
Size

21*18*1.5
Description
H&B 24pcs watercolor bulk colored pencil drawings for kid color pencil art for wholesale

Advantages
These pencils are versatile and can be used for various art projects, including drawing, coloring, and creating watercolor effects. Kids can experiment with different techniques, such as blending colors, layering, and adding water to create beautiful washes and gradients.
The H&B 24pcs Watercolor bulk Colored Pencil Drawings for Kids are the perfect choice for young artists and budding creatives. This set combines the vibrant colors of watercolor paint with the ease and control of colored pencils, providing a unique and exciting drawing experience. These watercolor colored pencils are specially designed for kids, offering a smooth and easy application. The pencils are made from high-quality materials, ensuring rich and vibrant color saturation. With 24 different colors to choose from, children can explore their imagination and bring their artwork to life.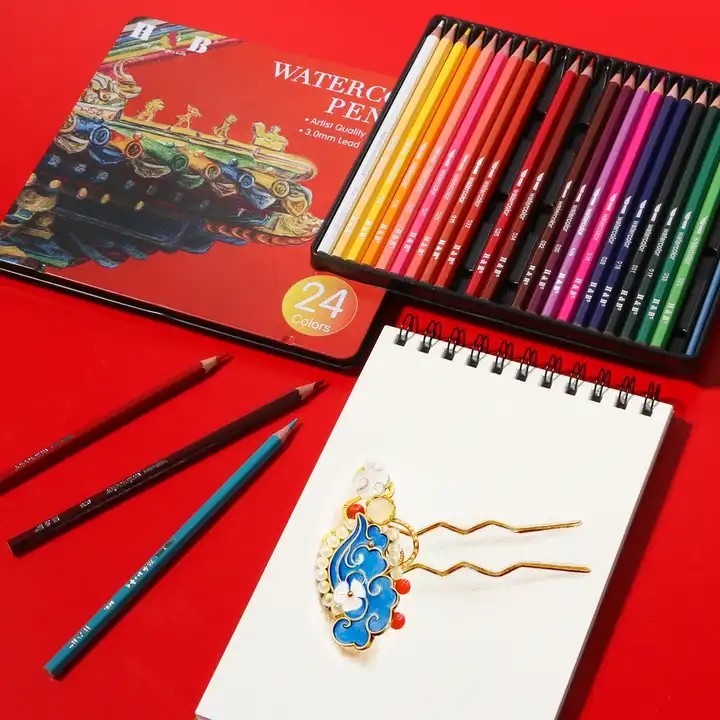 H&B 24pcs watercolor bulk colored pencil drawings for kid color pencil art for wholesale

Payment:

Paypal

MOQ:

2sets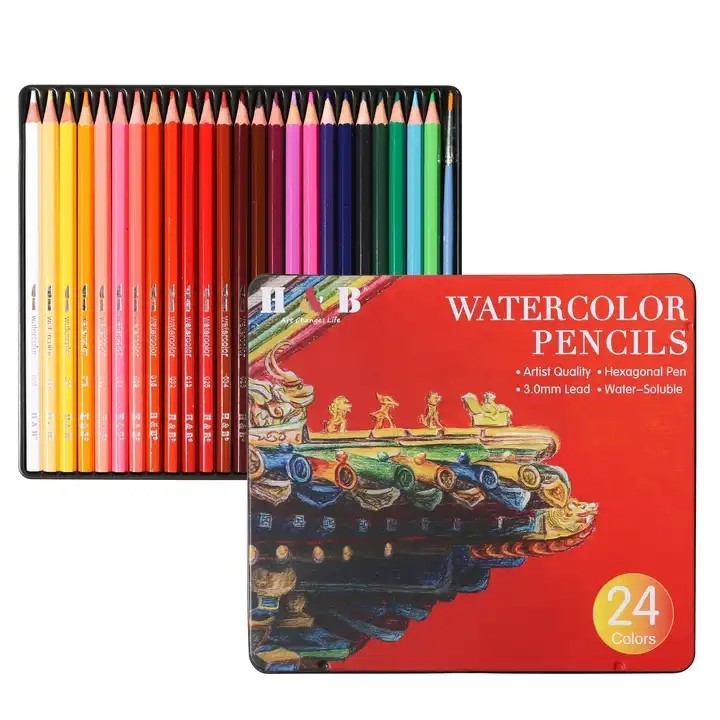 Get this complete set of professional colored pencils for artists and discover all of the original color combinations you can make.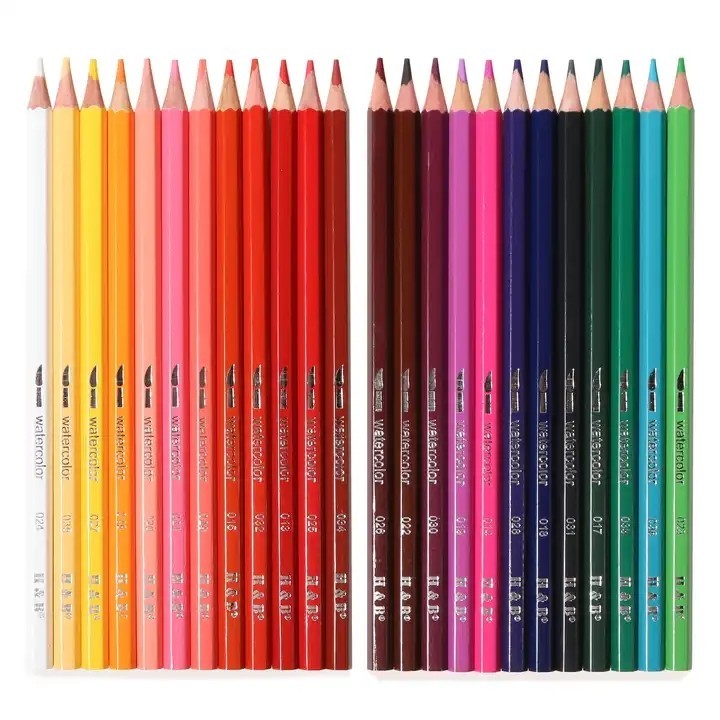 Multipurpose Coloring and Shading Pencils
Use this versatile colored pencil set for adult coloring books, drawings, sketches, and mixed media designs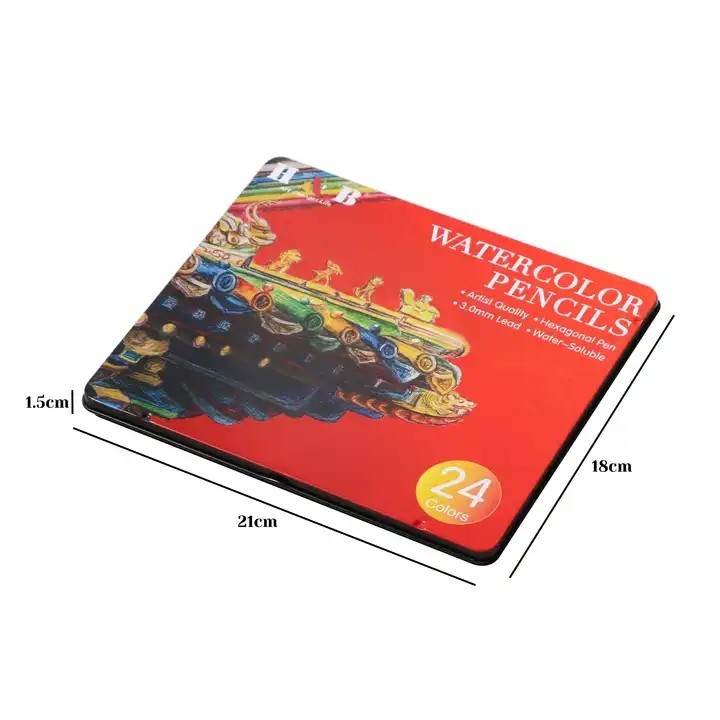 Reliable Set of Colored Pencils for Adults and Teens
The break-resistant cores allow you to layer colors and shade your artwork without having the tips break while you work.