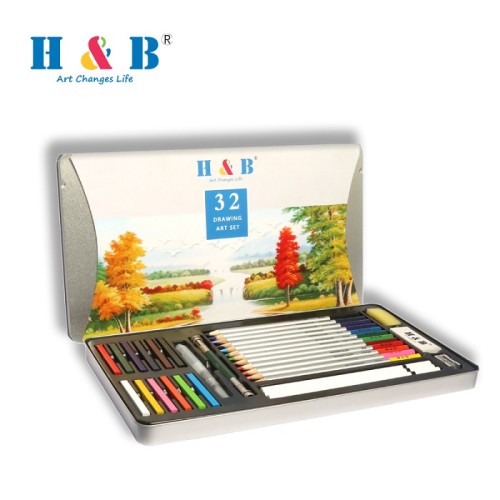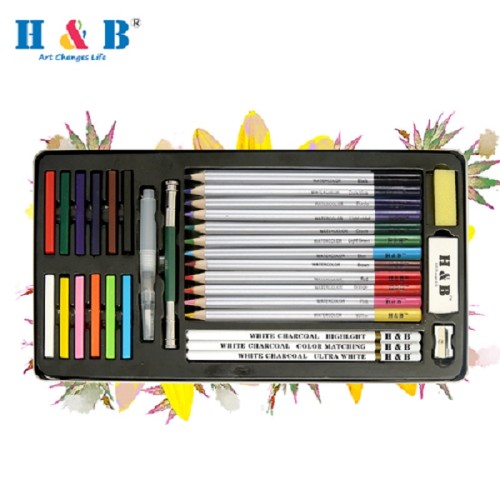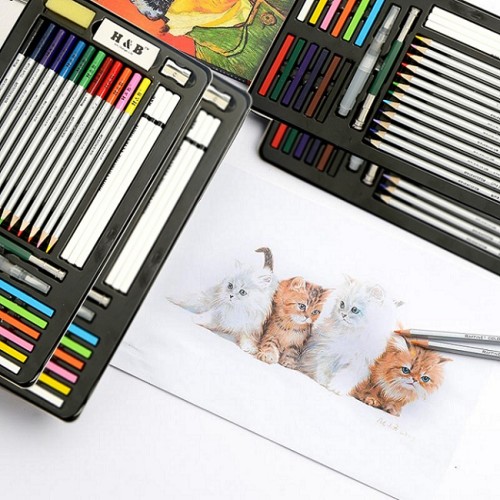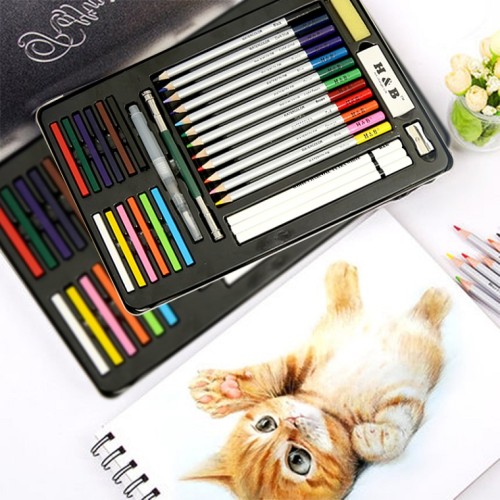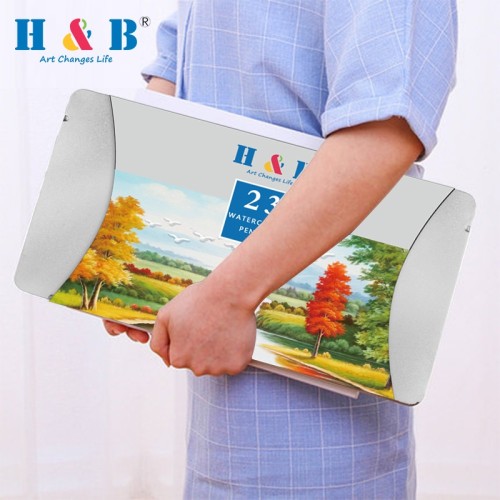 H&B 32 watercolor pencils kit for kid colored pencil art for wholesale
Item specifics
MOQ

2SETS
PAYMENT

PAYPAL
OEM

ACCEPT
SIZE

33.5*18.9*2.1cm
Description
H&B 32 watercolor pencils kit for kid colored pencil art for wholesale

Advantages
Non-toxic and Safe: We prioritize the safety of our young artists. Our colored pencils are made with non-toxic materials, ensuring they are safe for use by children. You can have peace of mind knowing that our pencils meet stringent safety standards.
Brief description of H & B 32 watercolor colored pencils kit
H & B watercolor colored pencils kit 32 has a complete range and relatively high degree of professionalism. It can be your first choice for drawing and drawing. H & B 32 watercolor colored pencils kit contains white charcoal pencil, water-soluble color lead and oily color lead, which can meet your different professional requirements. Among them, the water-soluble color lead is a high-quality color lead, which is smooth, thick and breaks. White charcoal pencils can make your brush strokes delicate and natural, with moderate hardness, and oily color lead can make your painting more vivid and bright.

FAQ:

Is there a discount for purchasing H & B 32 watercolor colored pencils kit?
Yes.If you buy the H & B 32 watercolor colored pencils kit, you can enjoy a certain discount. H & B will launch some discount activities from time to time. If you buy watercolor colored pencils kit during the event, contact our customer service to enjoy more and bigger discount.
Where can I buy the watercolor colored pencils set?

At present, the watercolor colored pencils set has been sold in many countries. You can go to Amazon, eBay, Alibaba, or AliExpress to purchase related products, and you can also visit the official website for details.

H & B 32 watercolor colored pencils kit
combination:
12 colors water soluble color lead
1 extender
3 white charcoal pens (high gloss, toning, super white)
1 short fountain pen
12 compressed color sticks
1 white eraser
1 single-hole metal pen sharpener
1 sponge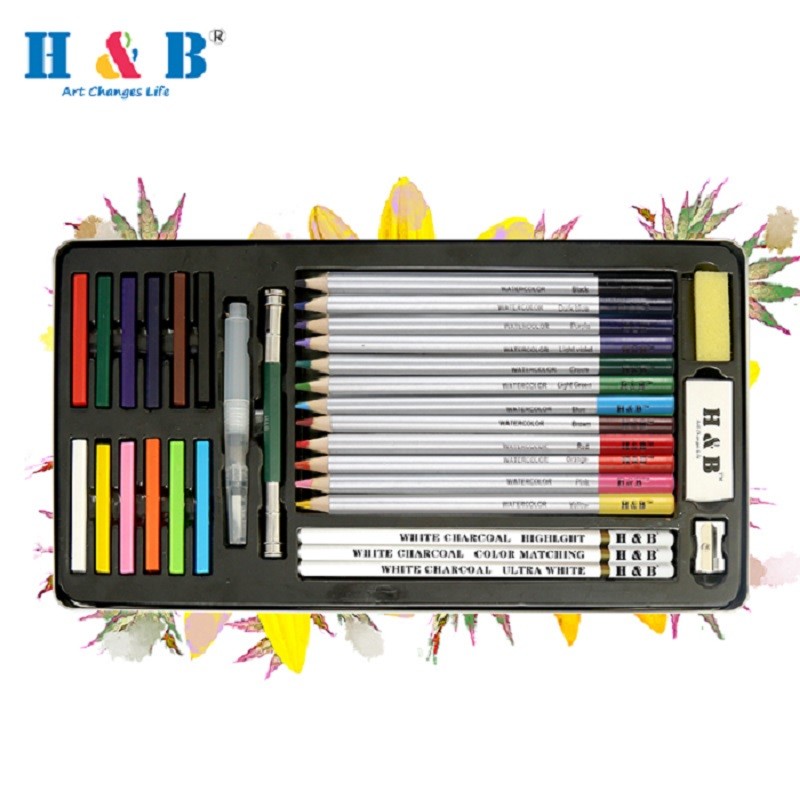 H&B 32 watercolor pencils kit for kid colored pencil art for wholesale

Payment:

Paypal

MOQ:

2sets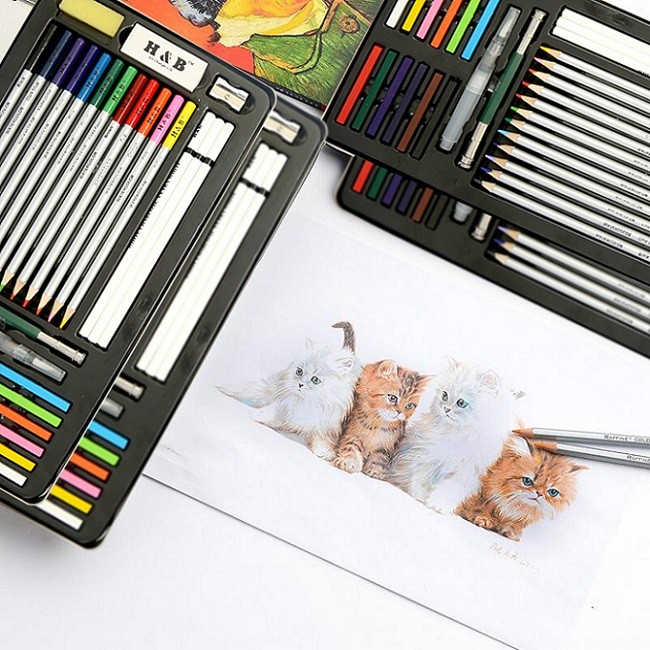 Suitable for Various Surfaces: Our colored pencils can be used on a wide range of surfaces, including paper, cardstock, and art boards. Whether kids are creating drawings, coloring books, or mixed media projects, they can explore their creativity on different surfaces with ease.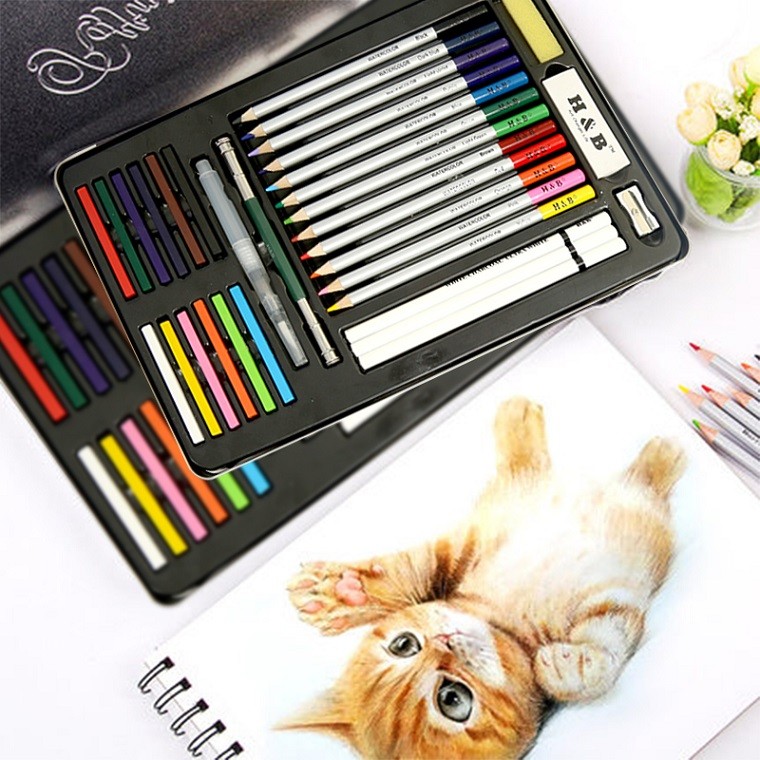 Versatility and Blendability: Our colored pencils are highly versatile and can be used for various artistic techniques. They allow for seamless blending, layering, and shading, enabling young artists to create stunning gradients and textures in their artwork.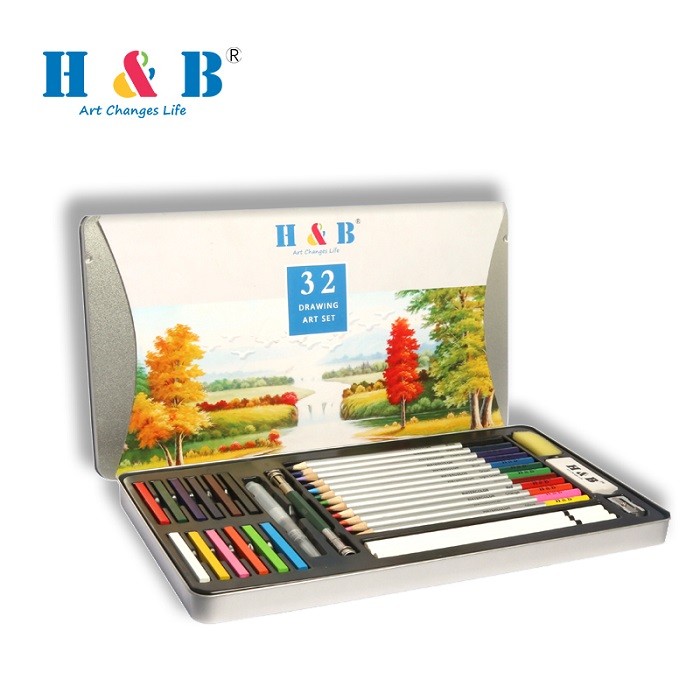 Additional Art Tools: In addition to the colored pencils, our set includes essential art tools such as a pencil sharpener and eraser. These tools ensure that young artists have everything they need to create their masterpieces and refine their artwork with precision.