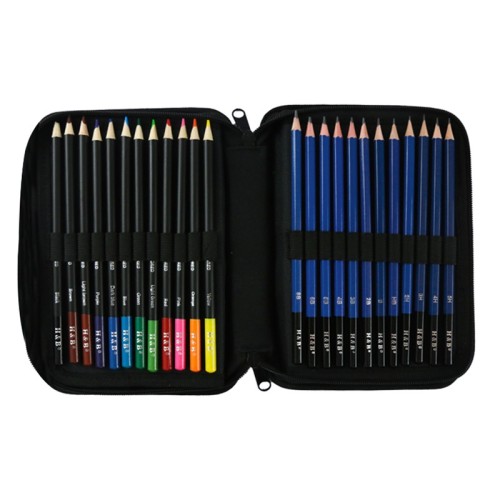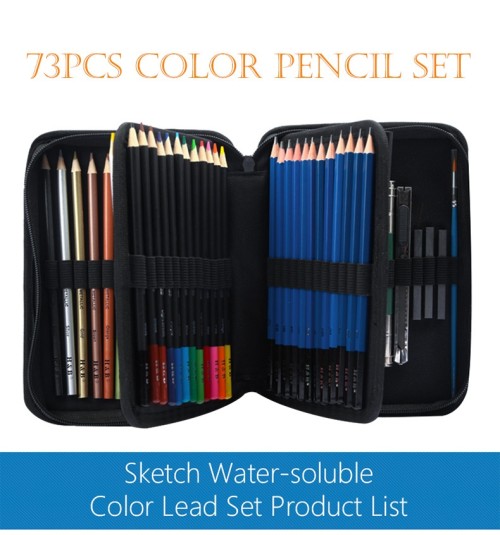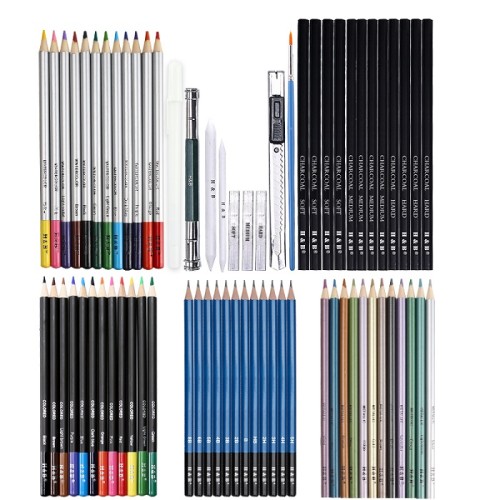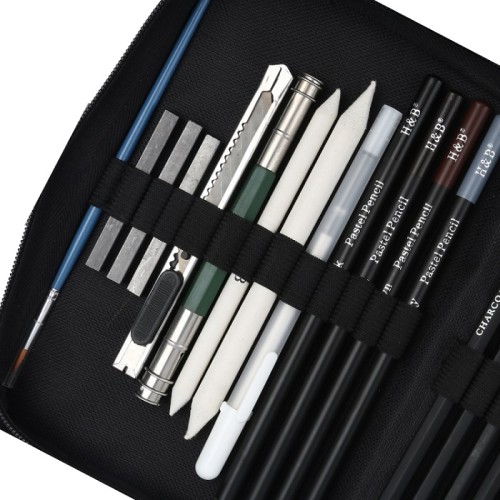 H&B 73 mixed colored pencil kit for wholesale colored pencil drawing for kid
Item specifics
MOQ

2SETS
PAYMENT

PAYPAL
OEM

ACCEPT
SIZE

19.7*13.7*6cm
Description
H&B 73 mixed colored pencil kit for wholesale colored pencil drawing for kid

Advantages
High-Quality Pigments: Our colored pencils are made with high-quality pigments that deliver rich and vibrant colors. The pigments are carefully selected to ensure optimal color saturation and longevity, allowing kids to create artwork that stands out.
Brief description of H & B 73 mixed colored pencil kit europe
H & B 73 mixed color pencil set is one of H & B's color lead series. Its advantage is that it combines a variety of color pencils, allowing you to have more choices. The drawing colored pencil set with sketchbook is also a feature of this product. H & B 73 mixed color pencil set contains metallic, water-soluble and oil-based color lead. Each color lead has rich colors, allowing your paintings to be colorful in the sun, blending with nature, and feeling artistic beauty. If you want to buy, you can contact us, you can ask us for specific price and shipping information.
H & B 73 mixed colored pencil kit
FAQ
Is there a coupon for purchasing
H & B 73 mixed color pencil set
?
Yes.You can see many details of this product on our official website. If you want to order, you can contact us. Platforms such as Amazon have discounts. You can enjoy certain discounts when you reach the payment amount set by us. Don't miss it.
Where can I buy the
H & B 73 mixed color pencil set
?
If you want to know more about our products or want to buy our products, please contact us. Contact information:You can enter your email address and relevant information to get in touch with us,
H & B 73 mixed colored pencil kit composition

12 metal color lead
12 water-soluble color lead
12 oily color lead
12 drawing pencils 8B, 6B, 5B, 4B, 3B, 2B, B, HB, 2H, 3H, 4H, 5H 3 carbonized pencils soft (SOFT), medium (MEDIUM), hard (HARD)
1 graphite pencil 7.2*175mm 6B
4 chalking pencils
1 1# hook line pen
2 double-headed paper and pen (medium and large)
1 utility knife
1 metal double-hole pen sharpener
1 neutral high gloss white
3 graphite strips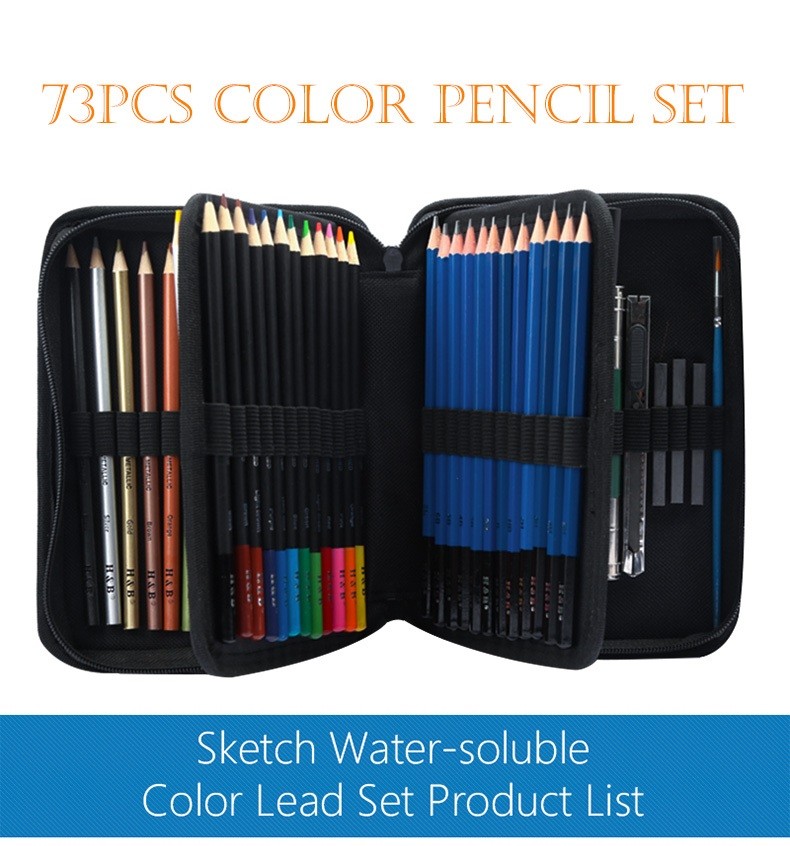 H&B 73 mixed colored pencil kit for wholesale colored pencil drawing for kid

Payment:

Paypal

MOQ:

2sets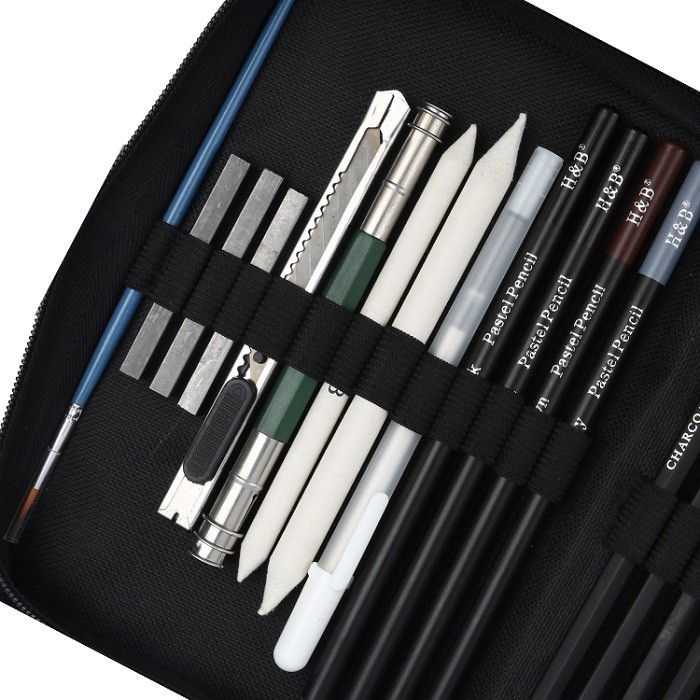 Smooth and Blendable: The smooth core of our colored pencils ensures effortless color application. Kids can easily blend different colors together, creating beautiful gradients and transitions. The pencils' soft texture allows for seamless layering and shading techniques.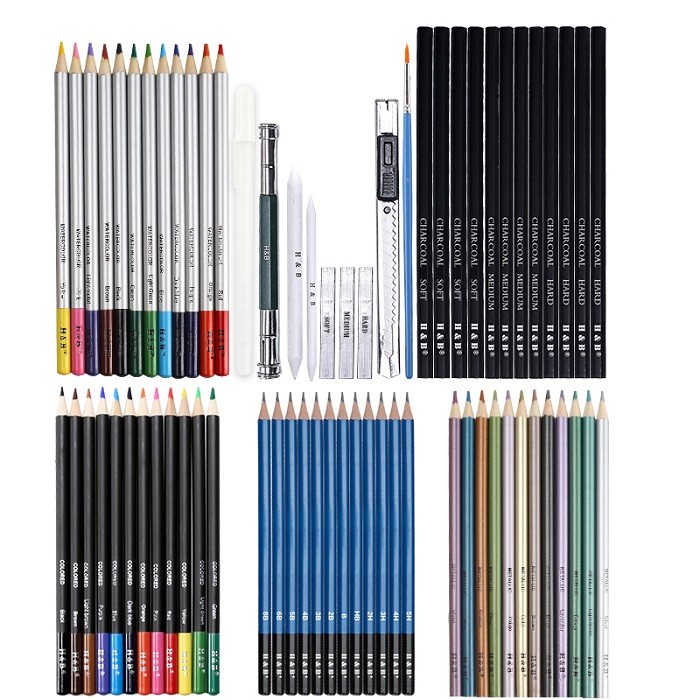 Durable and Break-Resistant: We understand that kids can be enthusiastic when using art supplies. That's why our colored pencils are designed to be durable and break-resistant. They can withstand vigorous use without easily breaking or crumbling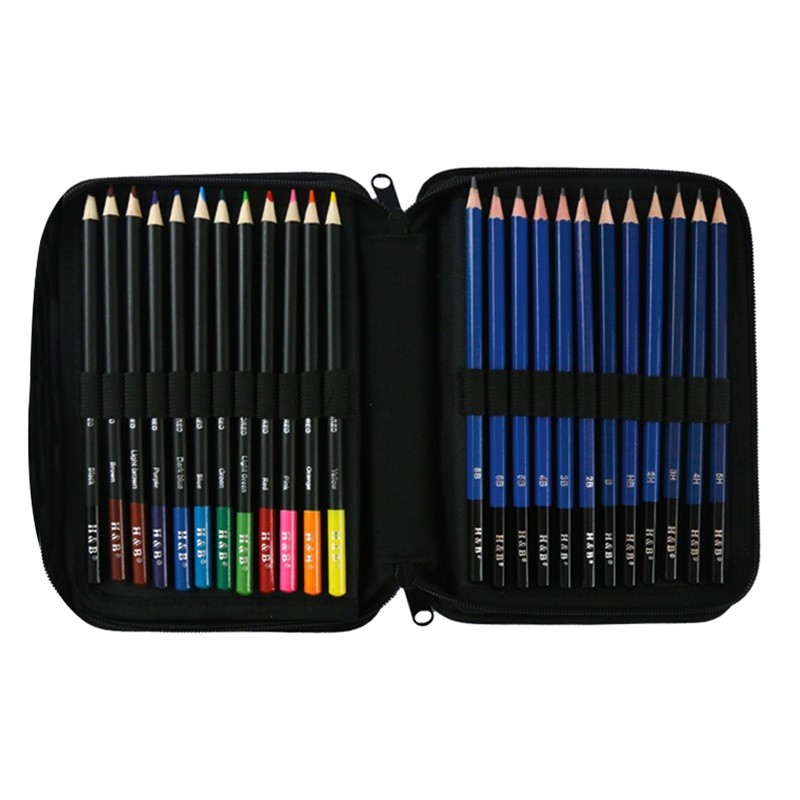 Non-Toxic and Safe: The safety of children is our top priority. Our colored pencils are made from non-toxic materials, ensuring they are safe for kids to use. Parents can have peace of mind knowing that their children can enjoy their artistic endeavors without any harmful substances