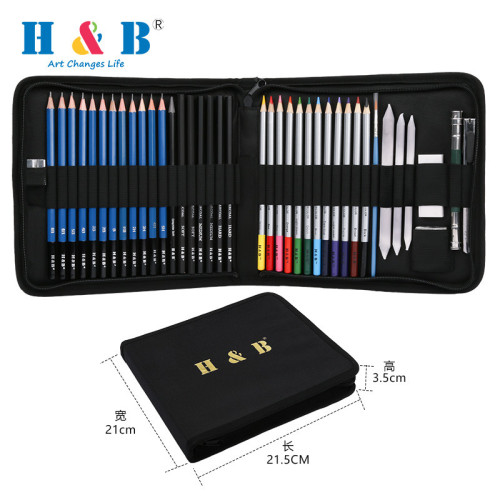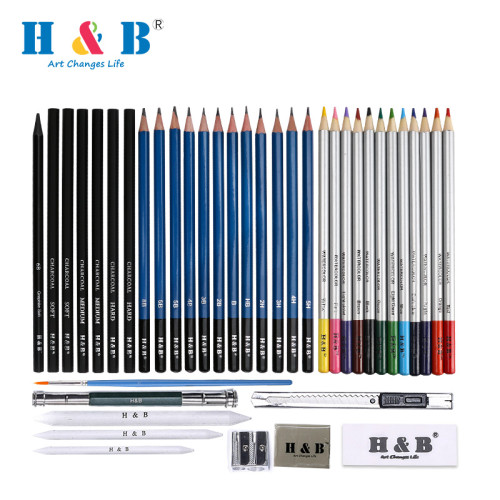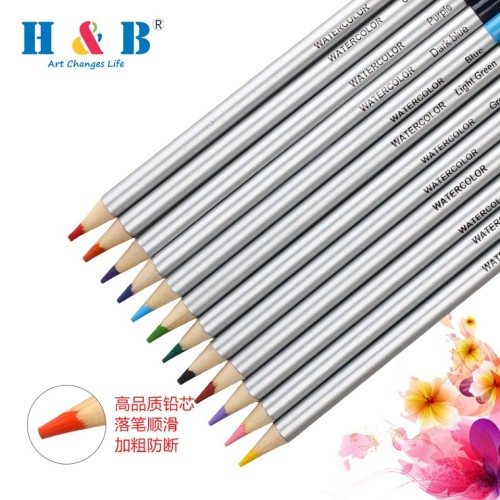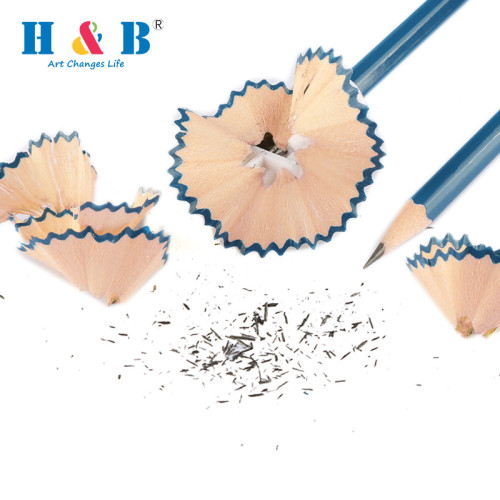 H&B 40pcs major artist set for kid colored pencil artists for wholesale
Item specifics
MOQ

2SETS
PAYMENT

PAYPAL
OEM

ACCEPT
SIZE

23*21*3cm
Description
H&B 40pcs major artist set for kid colored pencil artists for wholesale

Advantages
High-Quality Materials: Our colored pencils are crafted using high-quality materials, ensuring excellent color saturation and smooth application. The pencils' cores are designed to be break-resistant and produce consistent color coverage, making them ideal for detailed artwork.
Brief description of H & B 40 pcs artist set Mexico
It's definitely a pleasure to use." The selection of these 40 high-quality colored pencils has quickly become the "pencil of choice" for thousands of artists and colorists who dream of creating exquisite works of art in this popular medium. Rich, The velvety refill is highly pigmented and can be painted with a lot of bright colors with minimal effort, making these easy-to-use pencils an absolute must-have! The blending and layering qualities you can really rely on! We know you need color Pencil, it allows you to add depth by layering, create beautiful blending effects, such as gradients or achieve perfect shadows. The composition of our color core allows you to achieve these effects effortlessly, making them work very pleasant, And to create a proud result.
FAQ:

Is there a discount for purchasing H & B 40 pcs artist set Mexico?
Yes.If you buy theH & B 40 pcs artist set Mexico, you can enjoy a certain discount. H & B will launch some discount activities from time to time. If you buy the product during the event, contact our customer service to enjoy more and bigger discount.
Where can I buy the H & B 40 pcs artist setMexico?

At present, the H & B 40 pcs artist set Mexico has been sold in many countries. You can go to Amazon, eBay, Alibaba, or AliExpress to purchase related products, and you can also visit the official website for details.

H & B 40 pcs artist set
Mexico
combination:
12 silver rod water-soluble color lead
12 drawing pencils 8B, 6B, 5B, 4B, 3B, 2B, B, HB, 2H, 3H, 4H, 5H
11 brush
6 carbonized pencils soft (SOFT), medium (MEDIUM), hard (HARD) (2 each) 1 graphite pencil 7.2*175mm 6B
3 double-headed solid paper pens (large, medium and small)
1 green double-head extender (printed with H&B logo)
1 piece of white rubber (printed with logo)
1 piece of soft rubber (printed with logo)
1 utility knife
1 single-hole metal pen sharpener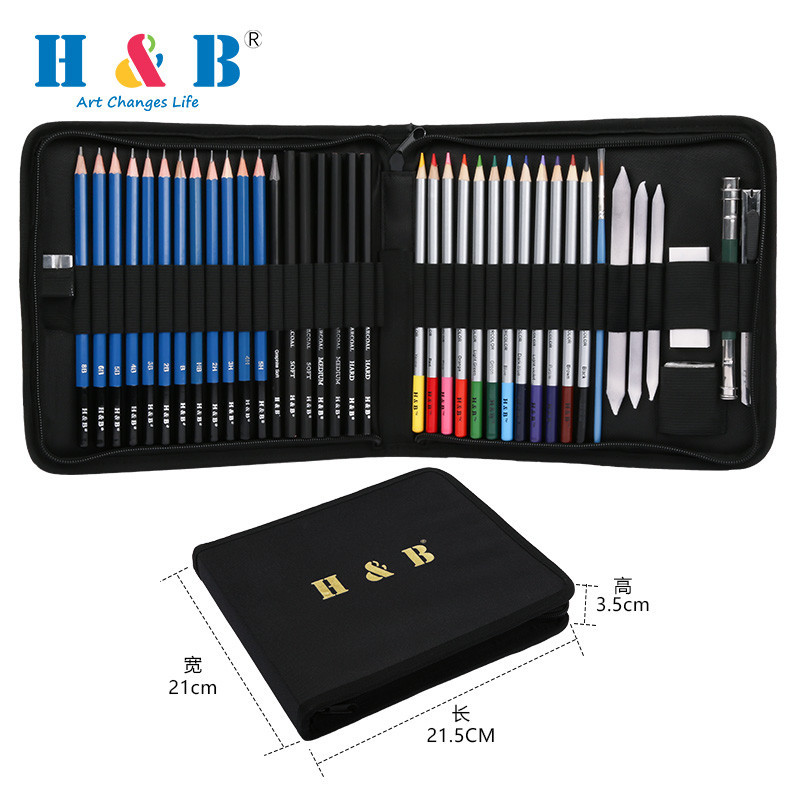 H&B 40pcs major artist set for kid colored pencil artists for wholesale

Payment:

Paypal

MOQ:

2sets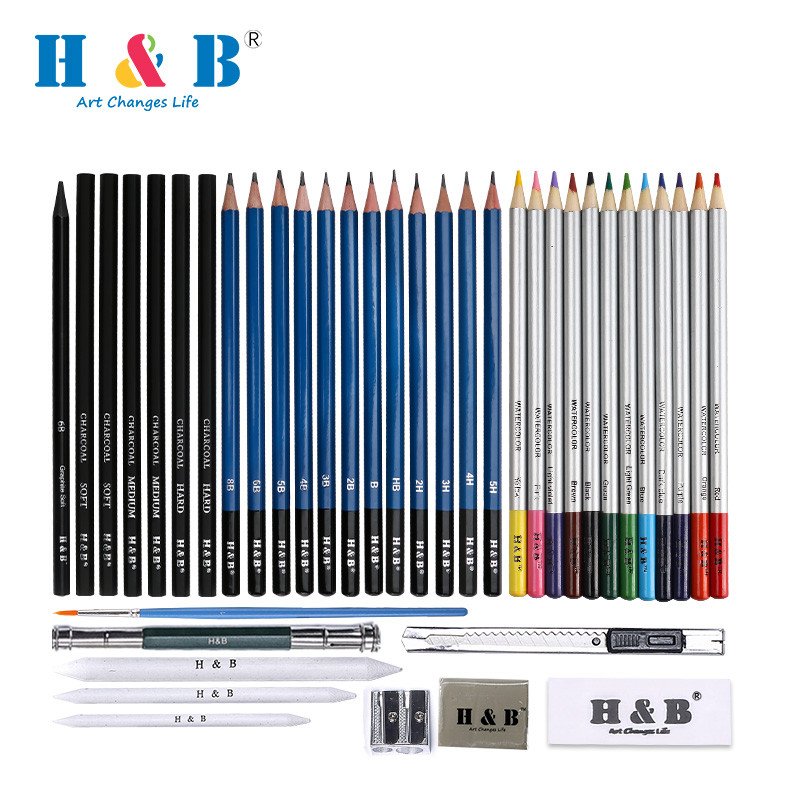 Portable and Convenient: The H&B 40pcs Major Artist Set comes in a compact and sturdy storage case, making it easy to carry and organize. Whether kids are drawing at home, school, or on the go, they can have their art supplies readily available for creative inspiration.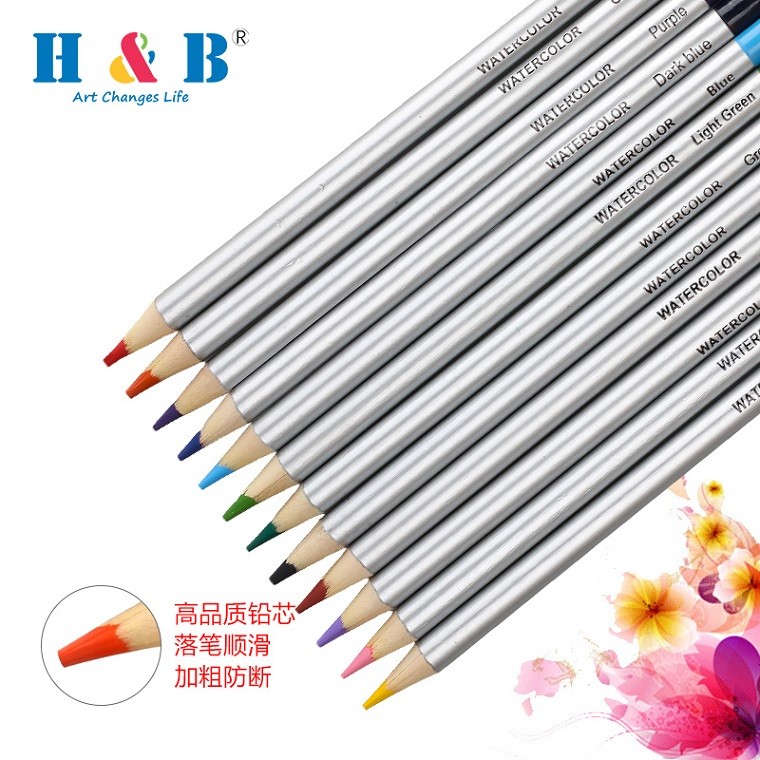 Additional Art Tools: In addition to the colored pencils, our set includes essential art tools such as a pencil sharpener and eraser. These tools ensure that young artists have everything they need to create their masterpieces and refine their artwork with precision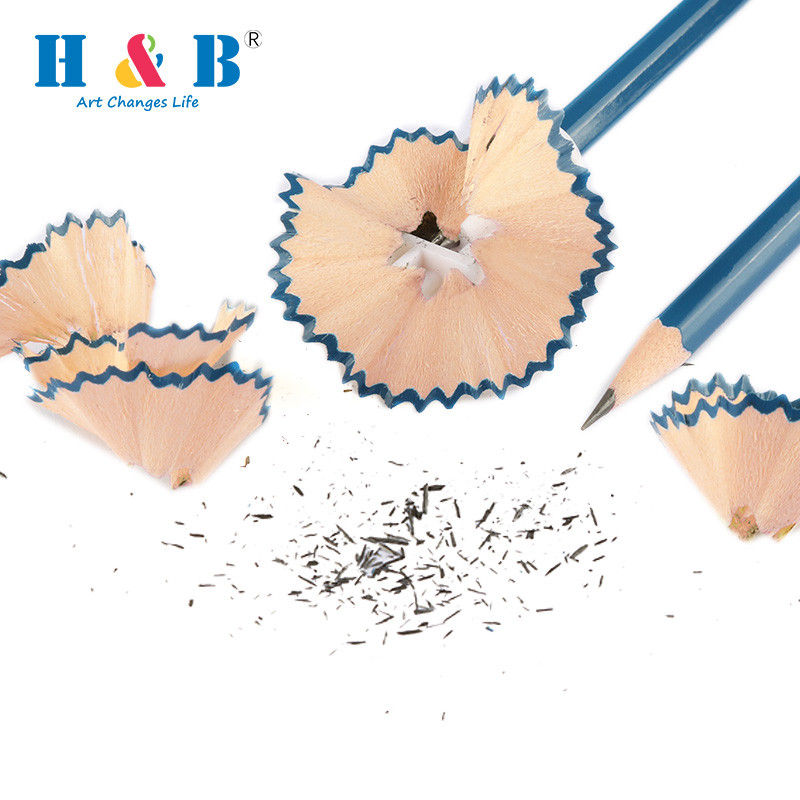 Educational and Developmental: Engaging in art activities with colored pencils helps children develop fine motor skills, hand-eye coordination, and cognitive abilities. It encourages self-expression, boosts creativity, and fosters a sense of achievement, making it a valuable tool for young artists' growth.