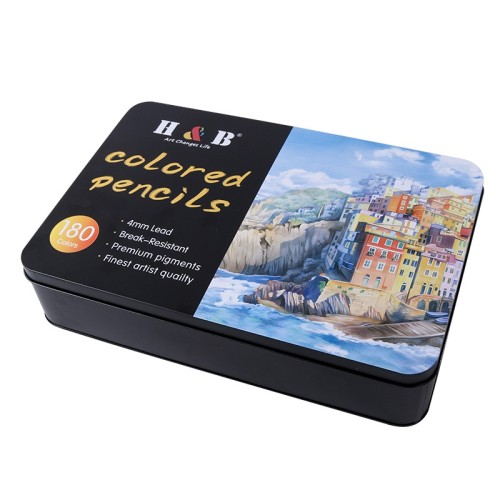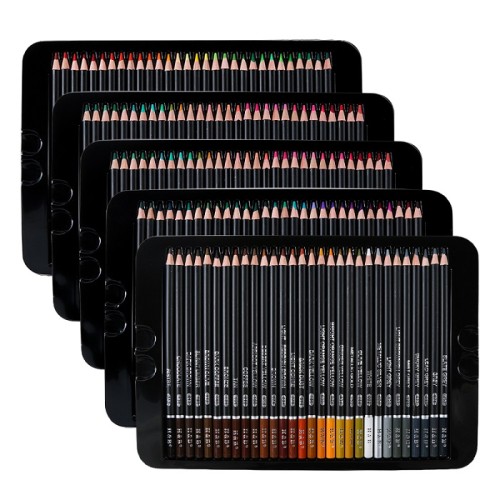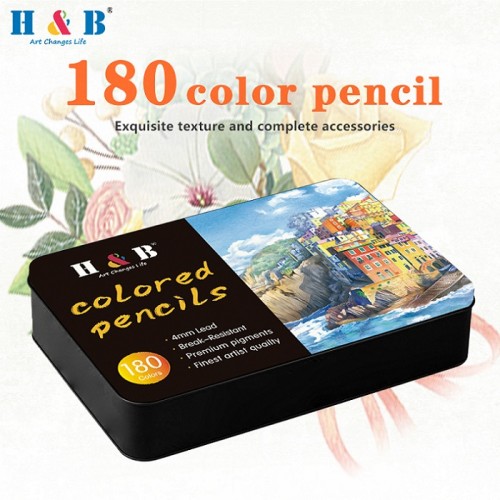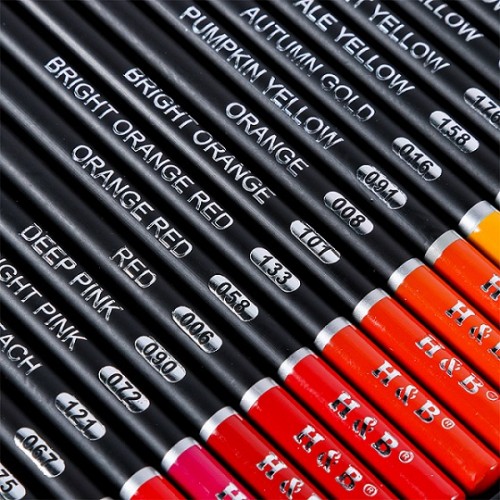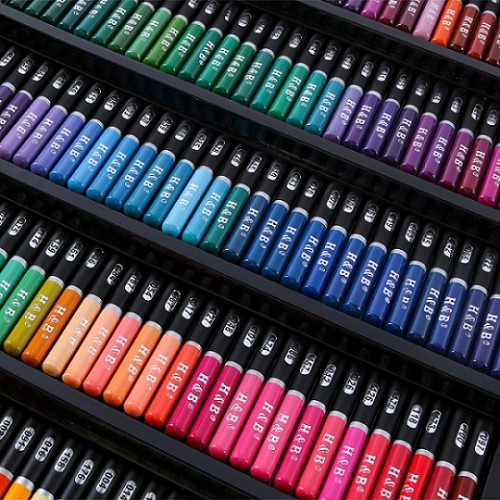 H&B Hardcover 180-colors wood colored pencil art kit with box color pencil set
Item specifics
MOQ

100SETS
PAYMENT

PAYPAL
OEM

ACCEPT
SIZE

30.2*20.2*6.5cm
Description
H&B Hardcover 180-colors wood colored pencil art kit with box color pencil set

Advantages
These colored pencils are ideal for various art projects, including drawing, coloring, sketching, and more. They are suitable for kids of all skill levels and provide a smooth and enjoyable coloring experience.
Hardcover 180-colors wood colored pencil art kit with box: 180 unique vivid colors, colorful, fast, and high-quality colored pencils for you to use. Professional and outstanding artist quality high-quality colored pencils. The pencils are effectively organized in an elegant tin box, and the packaging is in a tin box, so they can travel and use immediately.
Extremely soft, the lead core is super smooth, and the colors are evenly arranged, allowing you to easily mix, shade, shade and layer. The thicker, sturdy refill is chipping, anti-cracking, anti-breaking, and has a real meaning, making it an ideal choice for adult coloring books. The color also blends perfectly with other brands of pencils.
H&B Color Series: The top of the pen has a number and color, which can be directly matched with the color of each pre-sharpened pencil, so you can quickly identify all the colors in the main marker color series. The pencil is non-toxic.
Versatility and unlimited use: Let your imagination run wild when using these pencils, because they are perfect for drawing, illustration, coloring, crafting, sketching, design, scrapbooking, cartoons, anime, and filling in adult coloring books or anything else The content allows you to show your creativity and make stunning artworks.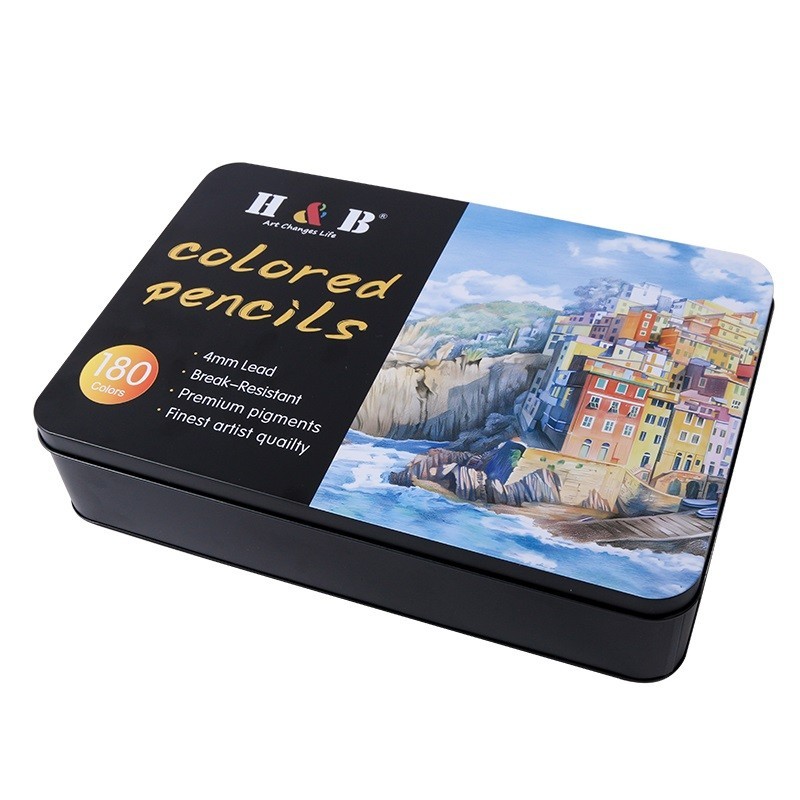 H&B Hardcover 180-colors wood colored pencil art kit with box color pencil set

Payment:

Paypal

MOQ:

2sets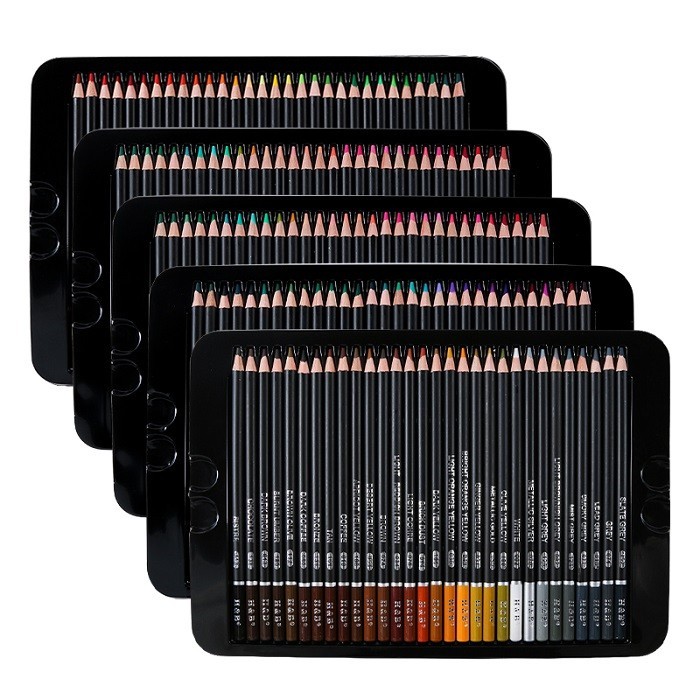 12 kinds of gray

H-hard hardness The larger the H number, the harder and lighter the color B-black The more the B number, the softer and darker the pencil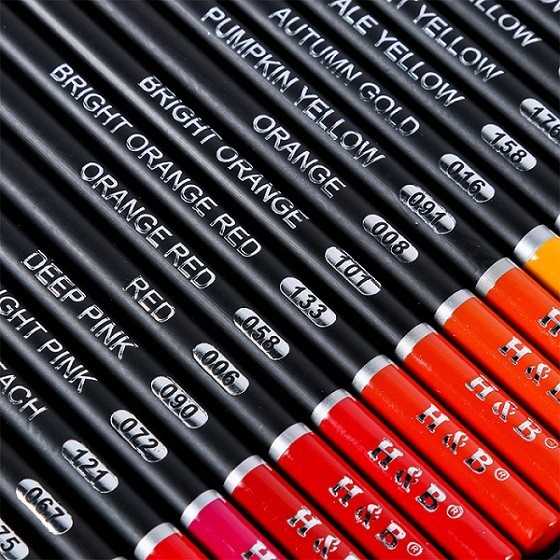 Easy-cut wood

High-quality graphite is bonded with special easy-to-roll processed wood, easy to roll and cut, to prevent core breakage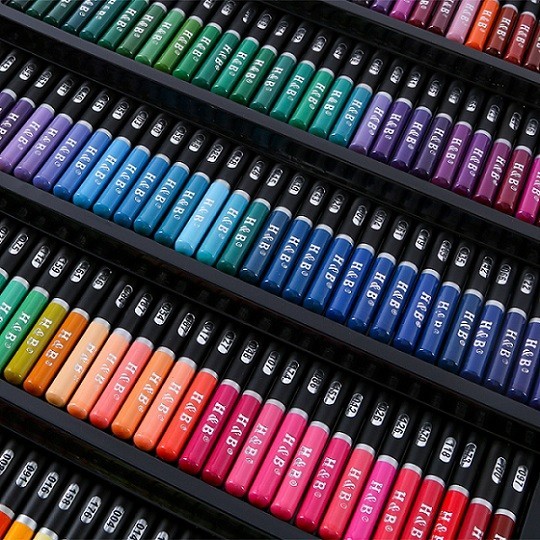 Born for profession

Anti-breaking, easy to cut, easy to wipe, easy to modify