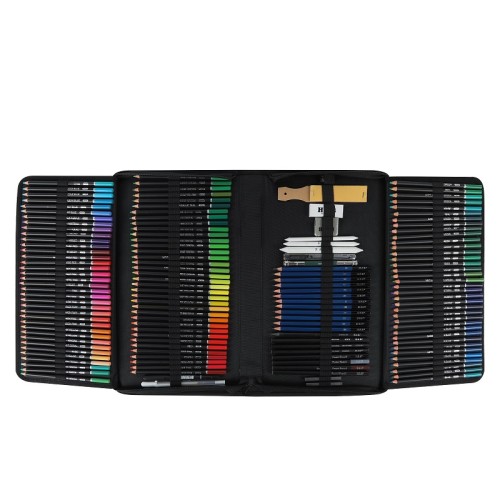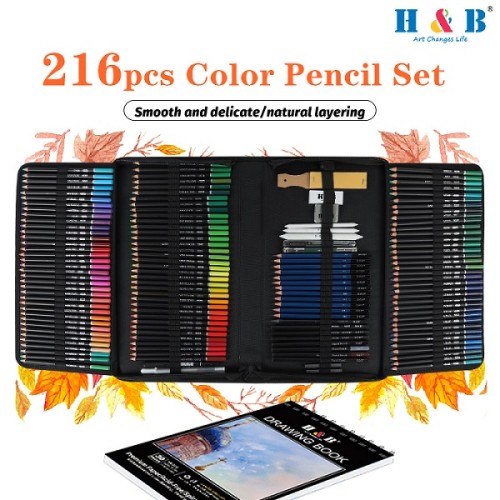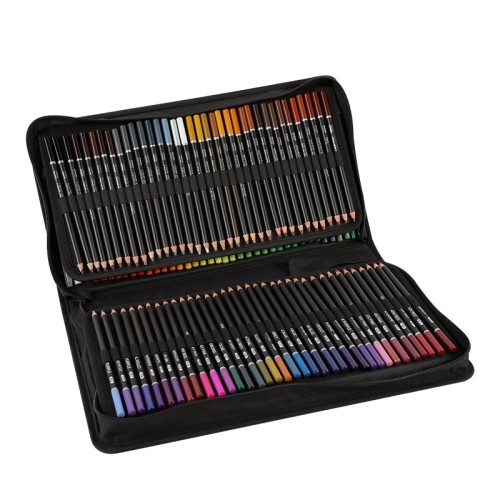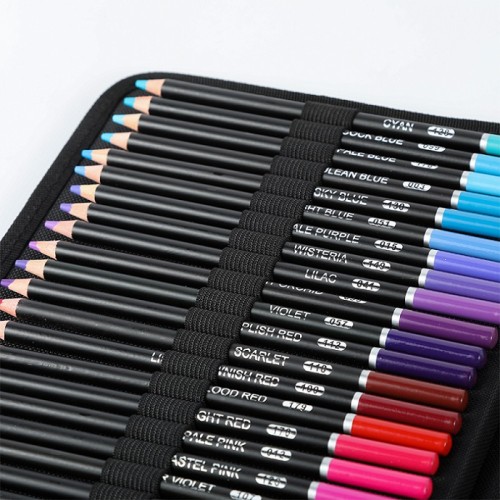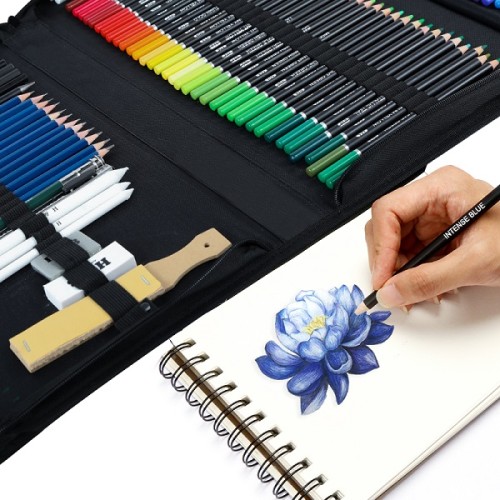 H&B 216pcs oil-based color pencil set for wholesale color pencil drawings for kid
Item specifics
MOQ

2SETS
PAYMENT

PAYPAL
OEM

ACCEPT
SIZE

41.2*23*6.5cm
Description
H&B 216pcs oil-based color pencil set for wholesale color pencil drawings for kid

Advantages
Versatile Drawing Set: The set includes a variety of pencil types, including graphite pencils, charcoal pencils, and colored pencils. This versatility allows artists to explore different drawing styles and techniques, from detailed graphite sketches to expressive charcoal drawings and vibrant colored artworks.
Brief description of 216pcs oil-based color pencil set wholesale
H & B 216 pcs oil-based color pencil set is a color pencil set that we just released. It is made of oily material and is currently made of natural wood. It has no peculiar smell and is healthy. It can bring you a variety of choices, including 180 color leads, with complete colors and many types. If you choose to buy now, there will be a great discount. Although the 216 pcs oil-based color pencil set has just come out, it has been well received. The quality and price are guaranteed. If you want to buy it, hurry up!

Colored pencil kit review:
1.Q**:The product is very good!
120pcs oily color pencil set
combination:
180 oil-based color lead, 12 sketch drawing pencils (2H/3H/4H/5H/HB/H/2B/3B/4B/5B/6B/8B), 3 charcoal drawing pencils (soft/medium/hard) , 3 graphite strips (soft/medium/hard), 4 powder paintbrushes, 1 sanding board, 1 graphite pencil, 3 solid paper pens, 1 double-ended pencil extender, 1 metal utility knife, 1 piece Eraser, 1 soft eraser, 1 double-hole pencil sharpener, 1 white highlight pen, 1 double-end marker, 1 notebook

Contact: You can enter your email address and relevant information to get in touch with us.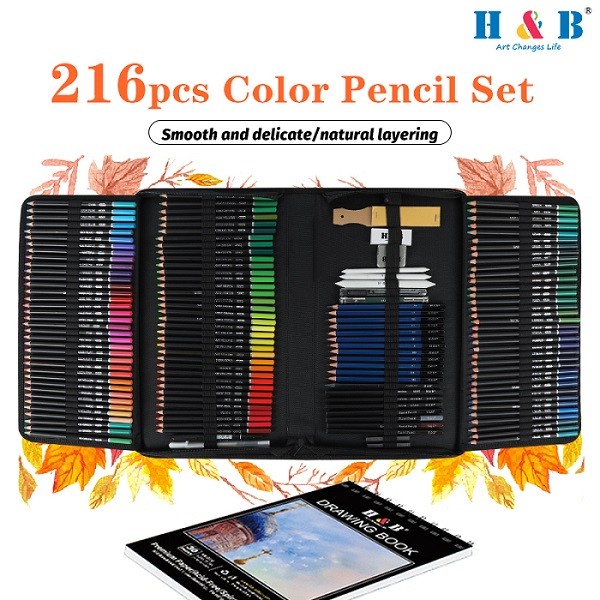 H&B 216pcs oil-based color pencil set for wholesale color pencil drawings for kid

Payment:

Paypal

MOQ:

2sets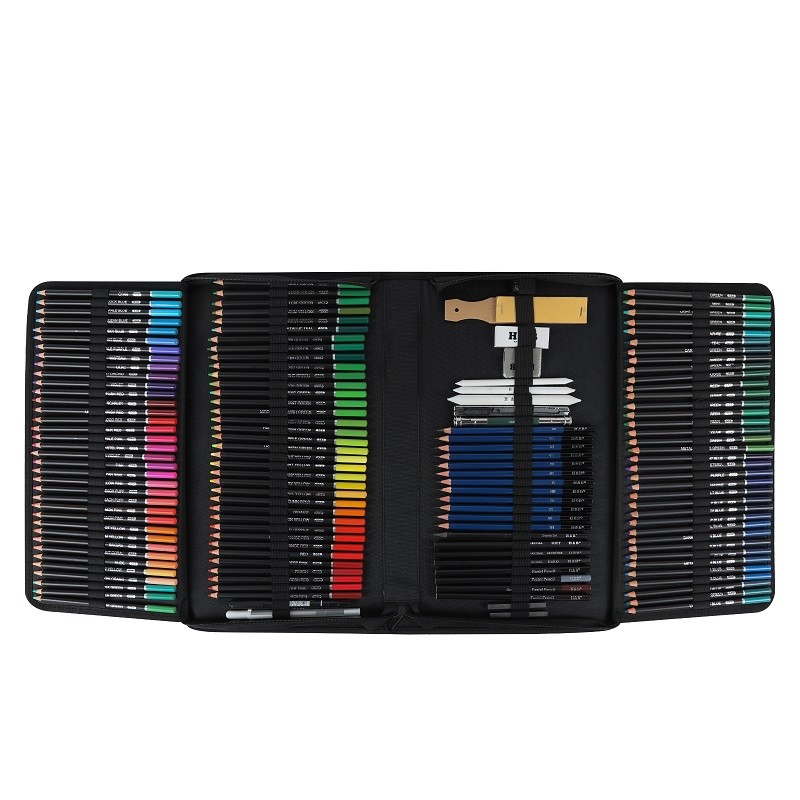 Premium Quality Pencils: Our art pencil set features 28 pencils made with high-quality materials, ensuring durability and optimal performance. Each pencil is carefully crafted to deliver consistent and reliable results.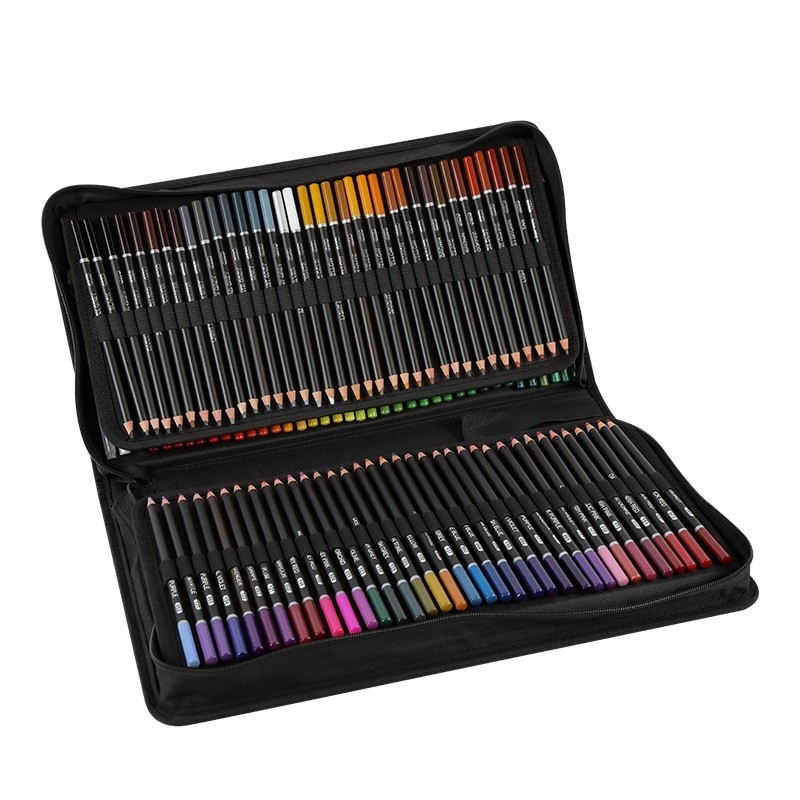 Range of Grades: Our set offers a range of pencil grades, from soft to hard, providing artists with the flexibility to achieve different tonal values and effects in their drawings. Whether you prefer bold and expressive lines or subtle and delicate shading, our pencil set has you covered.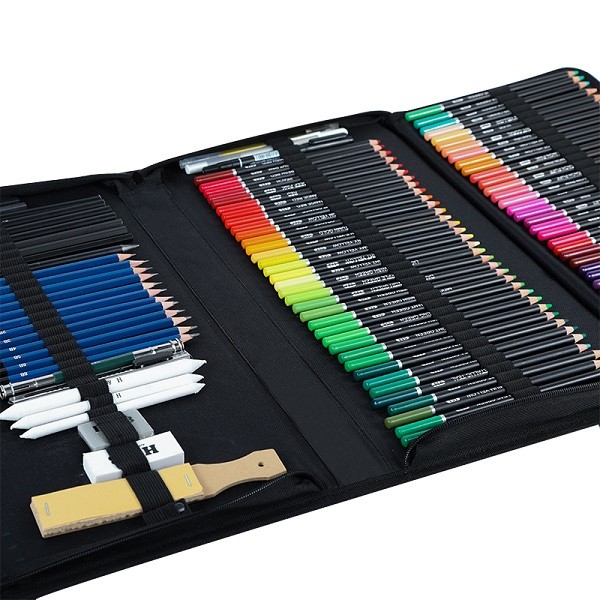 Smooth and Precise Drawing Experience: The pencils in our set are designed to deliver a smooth and precise drawing experience. The graphite and charcoal pencils provide excellent coverage and blendability, while the colored pencils offer vibrant and even color application.