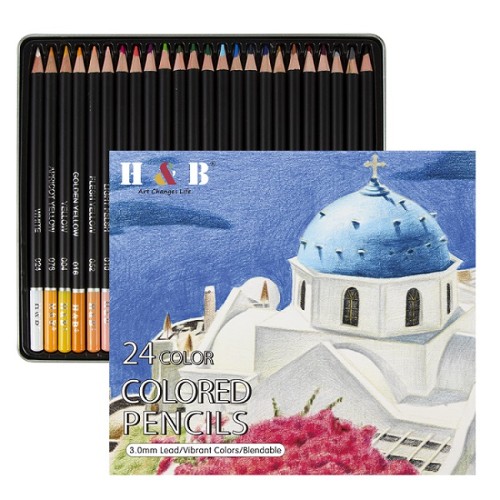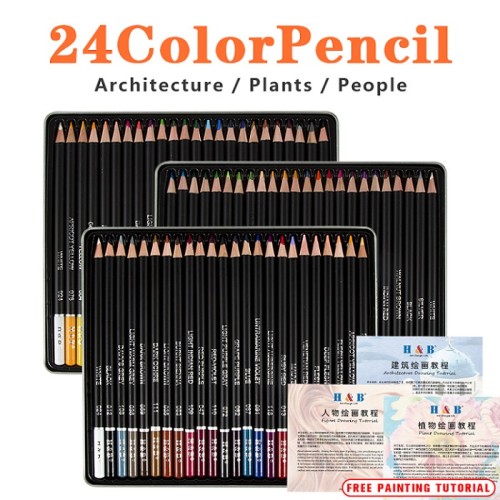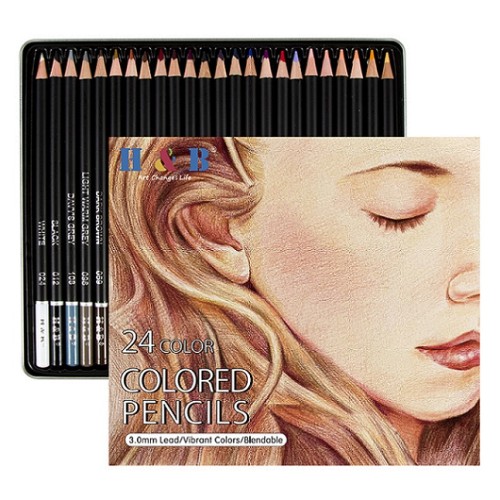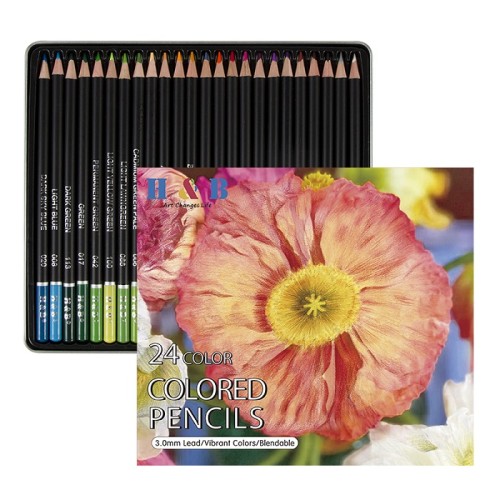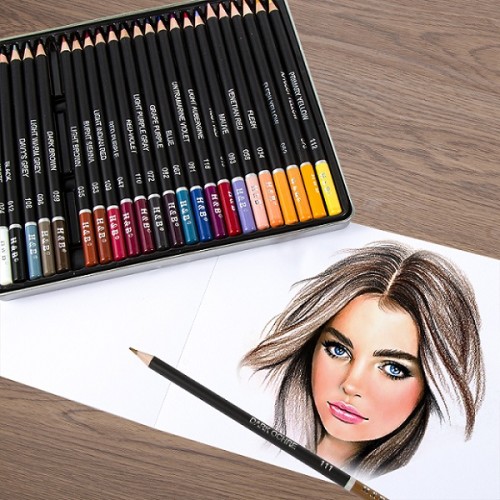 H&B best color pencil drawings Oil based color pencil set with box for kid
Model

HB-CBTB024-JZ,CBTB024-ZW,CBTB024-RW
Item specifics
MOQ

100SETS
PAYMENT

PAYPAL
OEM

ACCEPT
Description
H&B best color pencil drawings Oil based color pencil set with box for kid

Oil based color pencil set with box
1.【Extra Premium Accessories】: Tin box packaging can store and protect your 24 colored pencils. colored pencils
2.[High Quality]: Oil based best color pencil set with box
Professional Oil Pencils for Artists in 24 Color Packs Available in 24 different colors to add vibrancy to your drawing board or adult coloring book. No matter which colored pencil, it is designed and made for art lovers and aspiring professional artists. Each colored pencil is pre-sharpened and color-coded for easy identification. This product is divided into 3 different colors, there are plant, architecture, animal color, you can choose a series you like to buy.
3.【Perfect Holiday Gift】: Your kids and friends will love this coloring pencil set because this is how you want them to be artists. Whether coloring their favorite Secret Garden coloring book or just drawing on a sketchpad, quality colored pencils are always a great gift for Christmas and New Years.
4. [Safe and non-toxic]: [CE certified] Made of recycled wood, environmentally friendly and non-toxic. Colored pencil jar packaging provides maximum protection and organization for your art colored pencils and accessories, giving you the freedom to carry and use them anywhere!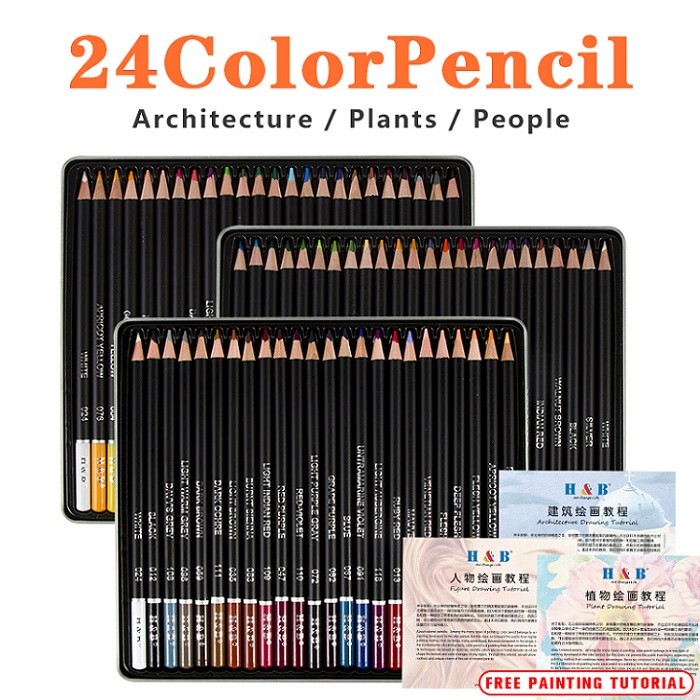 H&B best color pencil drawings Oil based color pencil set with box for kid

Payment:

Paypal

MOQ:

2sets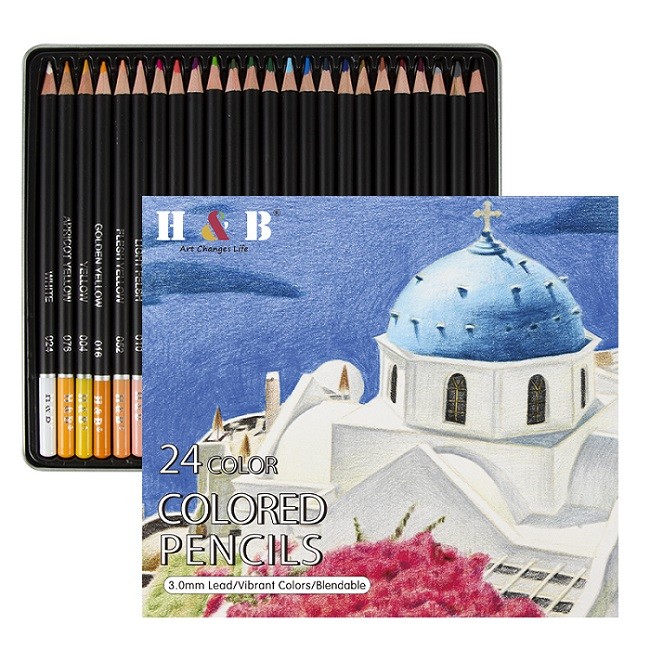 Creativity Boost:
The H&B drawing arts and crafts set is designed to spark imagination and boost creativity in children. It encourages them to think outside the box, explore their unique ideas, and express themselves through art. With a wide range of art supplies at their fingertips, kids can let their creativity soar and create artworks that reflect their individuality.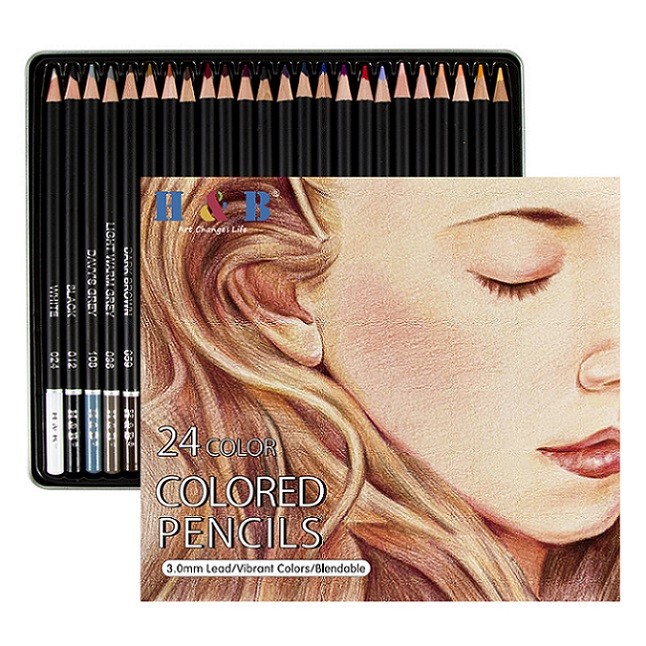 Educational and Developmental Benefits:
Engaging in art activities has numerous educational and developmental benefits for kids. Drawing helps improve hand-eye coordination, fine motor skills, concentration, and problem-solving abilities. It also promotes self-expression, boosts confidence, and encourages patience and perseverance. Our art set provides a platform for children to develop these skills while having fun.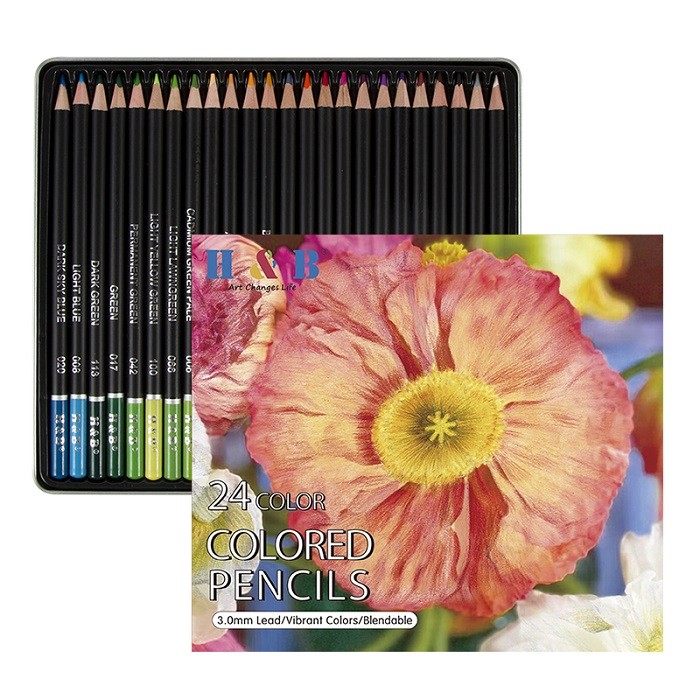 Hours of Fun and Learning:
The H&B art set offers hours of entertainment and learning for kids. Whether they are creating their own unique drawings, following the step-by-step guides, or exploring different art techniques, children will stay engaged and entertained for hours, all while honing their artistic abilities.