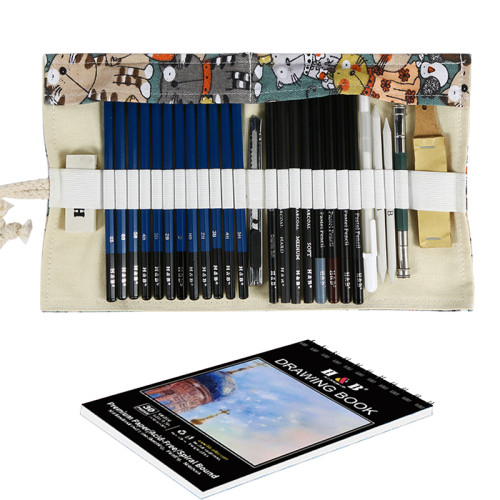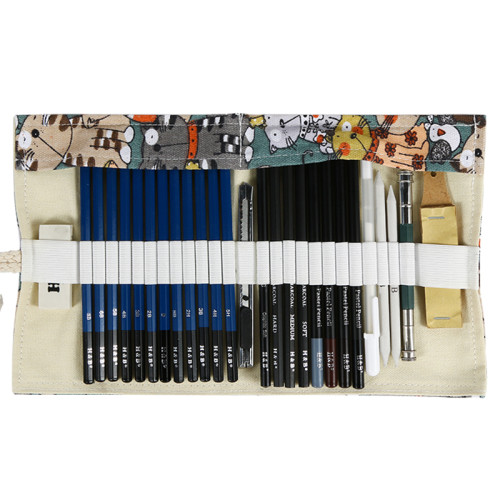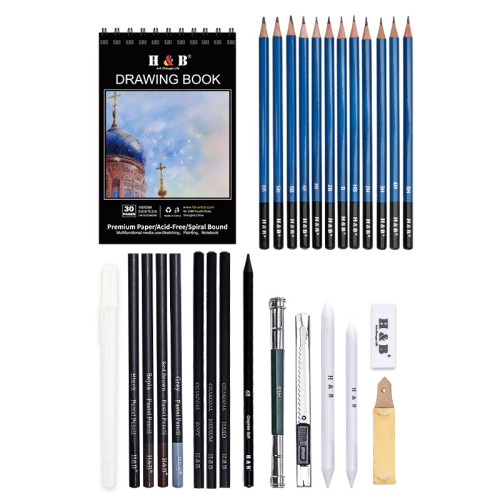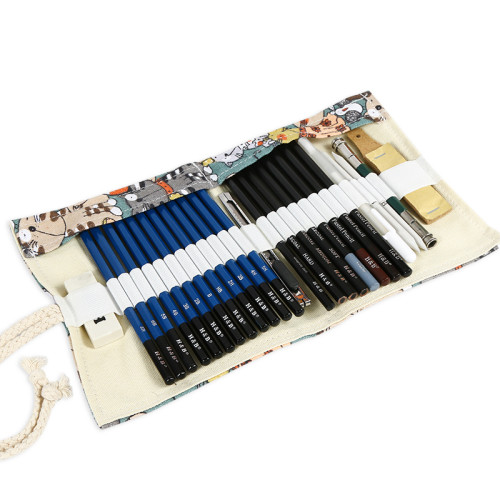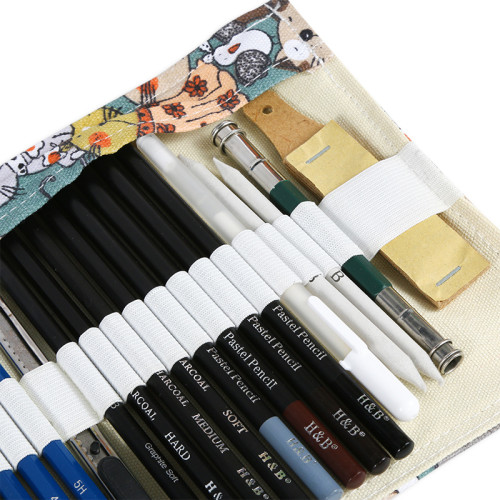 H&B 28pcs excellent quality art pencil set or drawing set for pencil drawing set
Item specifics
MOQ

100SETS
PAYMENT

PAYPAL
OEM

ACCEPT
Description
H&B China 260/520 colouring pencils set for manufacturer color pencil art

Advantages
Portable and Convenient: The set comes in a compact and portable tin case, making it easy to carry and store your art pencils. Whether you're working in the studio, attending art classes, or sketching on the go, our pencil set ensures you have all the necessary tools at your fingertips.
HB 32pcs excellent quality art pencil set or drawing set

EASY TO CARRY - The zippered bag is made of durable high-quality nylon, the sketch kit with zippered bag is perfect for you to carry around. This is a complete sketching pencil set perfect for on-the-go and will perfectly suit your needs.
Peace of mind and convenience - Non-toxic eco-friendly pencils meet strict standards. The Fracture Resistant Graphite in the pencil is a blend of finely ground graphite and clay that ensures smooth, balanced and easy application, won't fall off during application or sharpening, great for coloring! The sketchbook uses high-quality textured paper, which is acid-free and non-toxic. Great for experimenting and perfecting your ideas and techniques. pencil drawing set
Great Service - We'll give you consistent customer service and great promises and refunds. If you don't like our art painting set and have questions about it, please let us know and we will deliver on our promises and help with any enquiries.
drawing of a pencil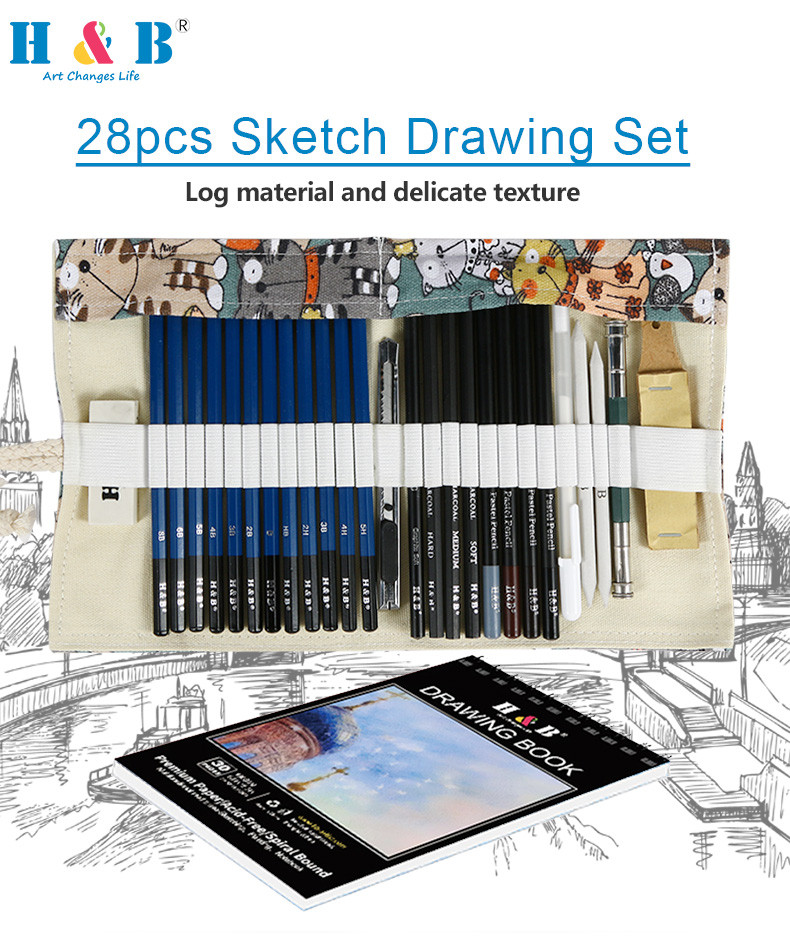 H&B 28pcs excellent quality art pencil set or drawing set for pencil drawing set

Payment:

Paypal

MOQ:

2sets