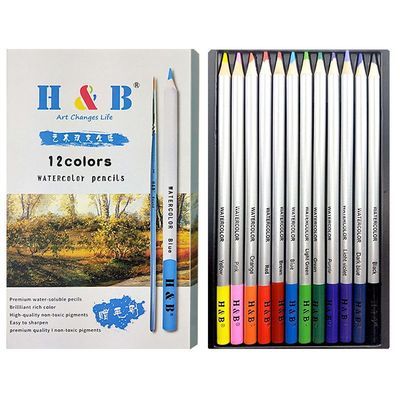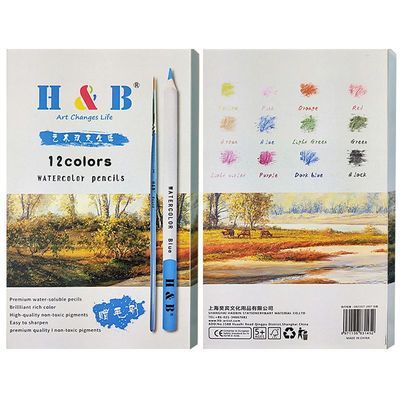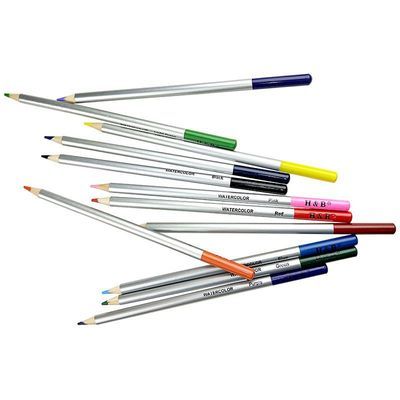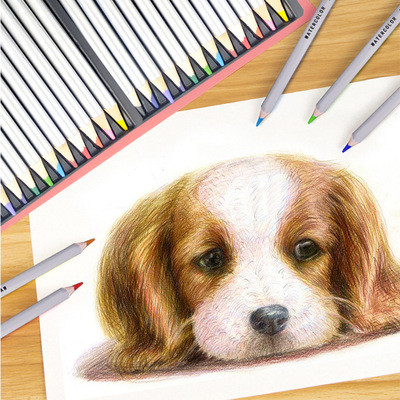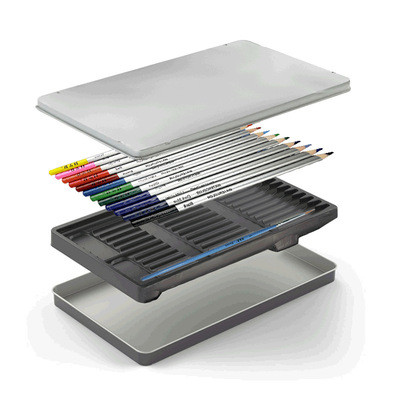 H&B 12pcs watercolor pencils set for watercolor set for wholesale
Item specifics
MOQ

2SETS
PAYMENT

PAYPAL
OEM

ACCEPT
SIZE

19*11.5*1.5cm
Description
H&B 12pcs watercolor pencils set for watercolor set for wholesale

Brief description of H & B 12 watercolor colored pencils set
H & B watercolor colored pencils set 12 is a water-soluble color lead with silver rods containing 12 colors. It is an essential and highly practical product for painting. H & B watercolor colored pencils set 12's promotional gifts for customers is delicate watercolor brushes, which are easy to paint and color, and are very friendly to scholars. The biggest advantage of H & B color water-soluble color lead is the fine strokes, smooth coloring and complete colors.

FAQ:

Is there a discount for purchasing H & B 12 watercolor colored pencils set?
Yes.If you buy the H & B 12 watercolor colored pencils set, you can enjoy a certain discount. H & B will launch some discount activities from time to time. If you buy watercolor colored pencils kit during the event, contact our customer service to enjoy more and bigger discount.
Where can I buy the watercolor colored pencils set?

At present, the watercolor colored pencils set has been sold in many countries. You can go to Amazon, eBay, Alibaba, or AliExpress to purchase related products, and you can also visit the official website for details.

H & B 12 watercolor colored pencils set combination:
12 silver rod water-soluble color lead
1#Red, 2# Yellow Yellow, 3# Light Pink Pink, 4# Orange Orange, 5# Blue Blue, 6# Green Green, 7# Green Light Green, 8# Umarine Purple, 9# Light Violet Light violet, 10#Black, 11#Brown Brown, 12#Dark Blue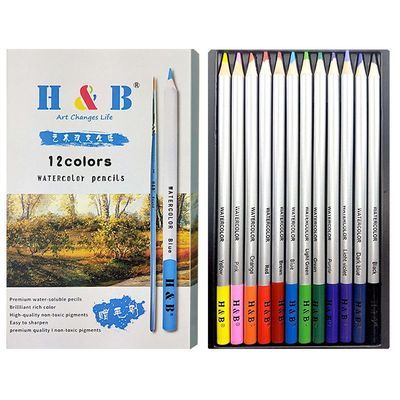 H&B 12pcs watercolor pencils set for watercolor set for wholesale

Payment:

Paypal

MOQ:

2sets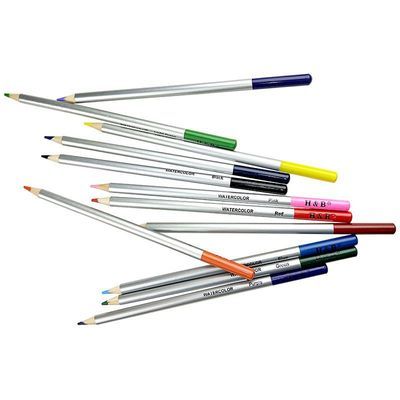 Educational and Developmental Benefits:
Engaging in art activities has numerous educational and developmental benefits for kids. Drawing helps improve hand-eye coordination, fine motor skills, concentration, and problem-solving abilities. It also promotes self-expression, boosts confidence, and encourages patience and perseverance. Our art set provides a platform for children to develop these skills while having fun.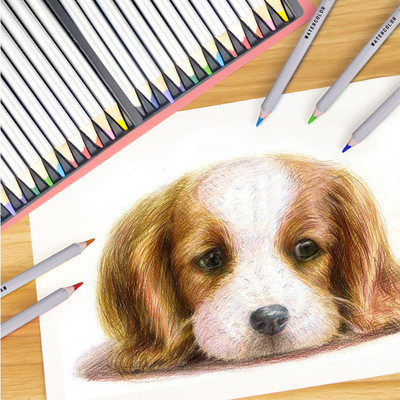 Hours of Fun and Learning:
The H&B art set offers hours of entertainment and learning for kids. Whether they are creating their own unique drawings, following the step-by-step guides, or exploring different art techniques, children will stay engaged and entertained for hours, all while honing their artistic abilities.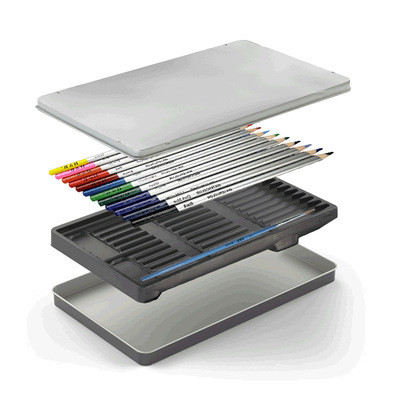 Creativity Boost:
The H&B drawing arts and crafts set is designed to spark imagination and boost creativity in children. It encourages them to think outside the box, explore their unique ideas, and express themselves through art. With a wide range of art supplies at their fingertips, kids can let their creativity soar and create artworks that reflect their individuality.