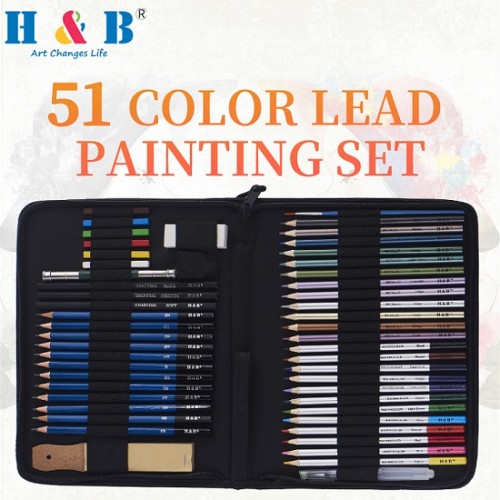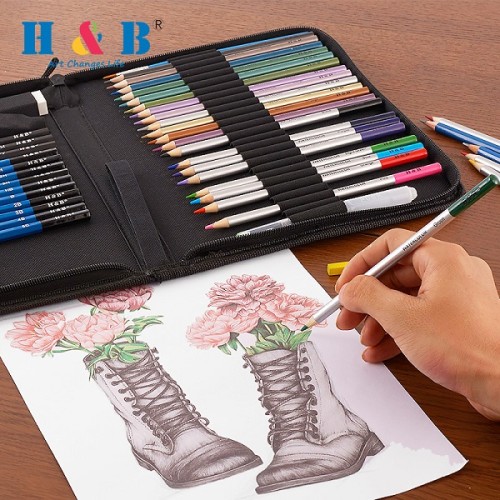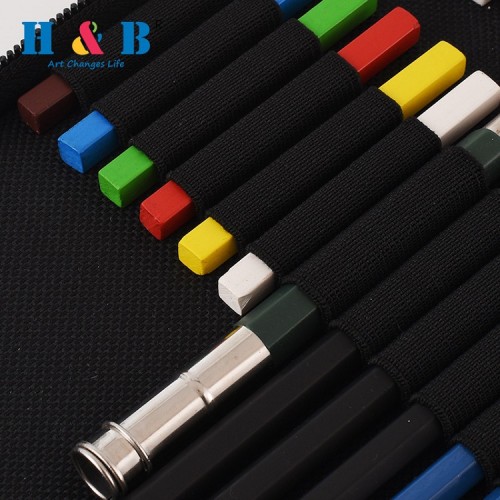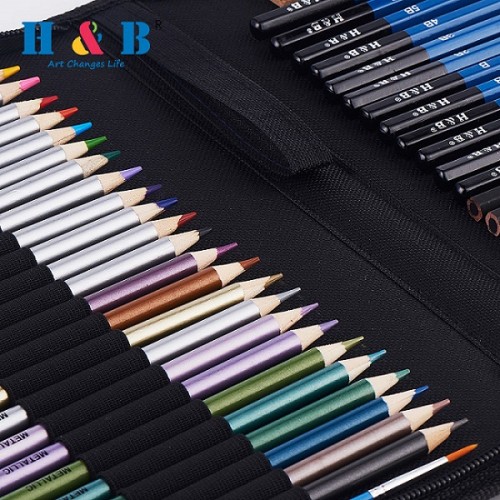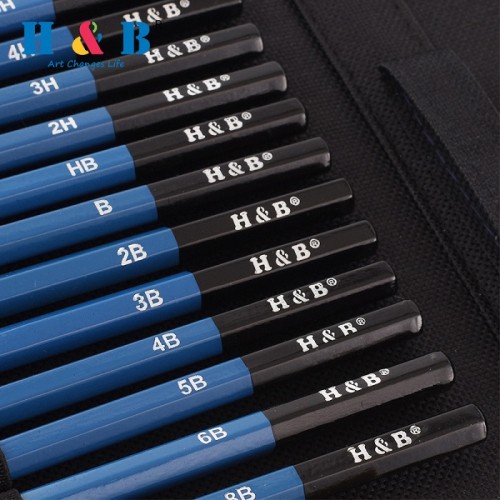 H&B 51pcs colored pencil kit for europe color lead painting set
Item specifics
MOQ

1000SETS
PAYMENT

PAYPAL
OEM

ACCEPT
SIZE

21.5*28.5*3.2cm
Description
H&B 51pcs colored pencil kit for europe color lead painting set

Advantages
Versatile Artistic Medium: Charcoal drawing is a popular and versatile artistic medium that appeals to artists of all levels. This set provides the necessary tools for creating a wide range of artistic styles, from bold and expressive sketches to delicate and detailed drawings. It caters to the diverse preferences and needs of your customers
Brief introduction of H & B colored pencil kit 51 europe
H & B colored pencil kit 51 europe is currently available for sale on platforms such as Amazon. It is the leader in colored pencil sets. It has a wide range of advantages. This product is one of H&B art ofpencil. The color lead is rich in color, which is extremely easy to color, and has a complete set of accessories. It is made of the highest quality materials. It is a product worth buying.

H & B colored pencil kit 51 europe combination:

12-color metallic color lead
12 colors water-soluble color lead
12 drawing pencils 8B, 6B, 5B, 4B, 3B, 2B, B, HB, 2H, 3H, 4H, 5H
3 carbonized pencils soft (SOFT), medium (MEDIUM), hard (HARD)
1 extender
6-color compression bar
1 short small fountain pen
1 1# hook line pen brush
1 white eraser
1 double-hole metal pen sharpener
1 large sandboard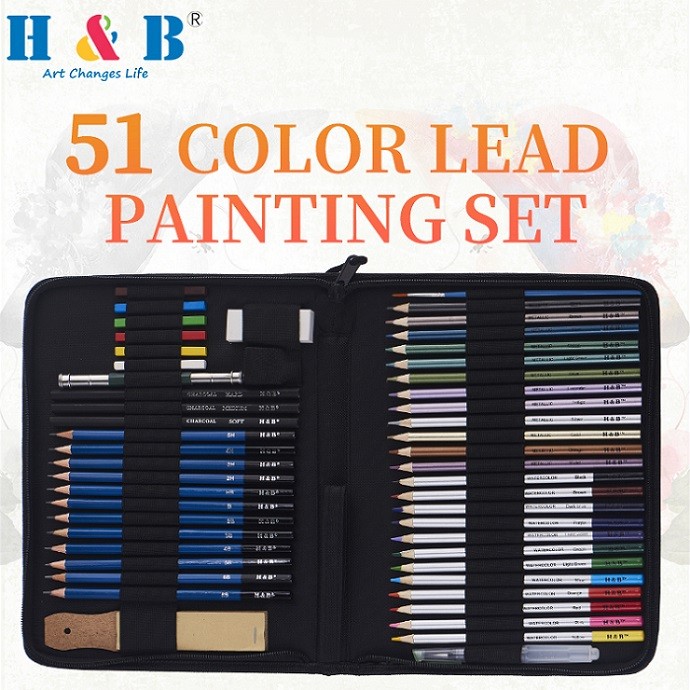 H&B 51pcs colored pencil kit for europe color lead painting set

Payment:

Paypal

MOQ:

2sets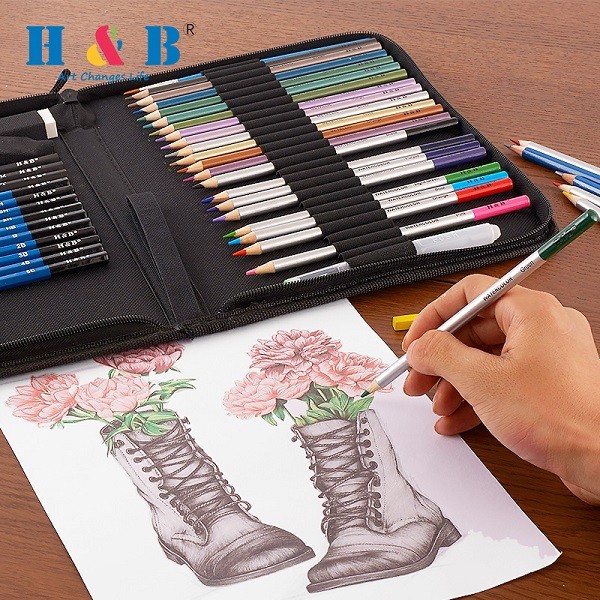 Customer Satisfaction: The high-quality charcoal drawing supplies in this set are sure to satisfy your customers' artistic needs. They will appreciate the convenience of having all the essential tools in one comprehensive set. Providing a reliable and enjoyable drawing experience will help build customer loyalty and drive repeat sales.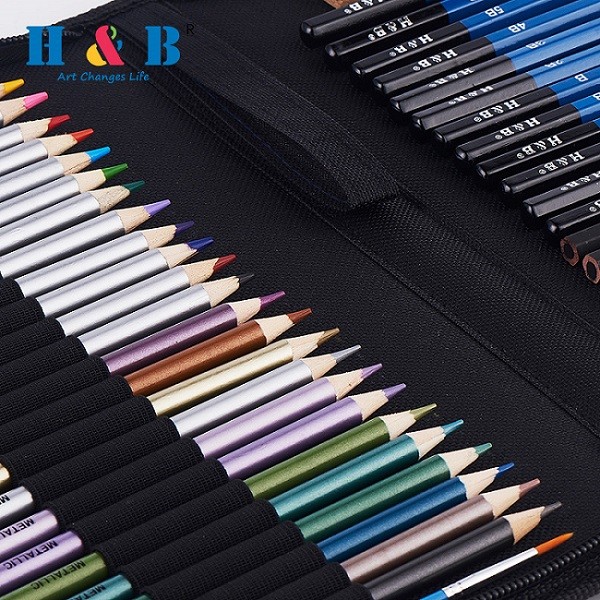 Retail Partnership Benefits: By offering the Wholesale H&B Charcoal Drawing Set, you can establish partnerships with art supply stores, gift shops, and other retailers. This collaboration allows you to expand your market reach, gain exposure to new customers, and increase your brand visibility. It's a win-win situation for both you and your retail partners.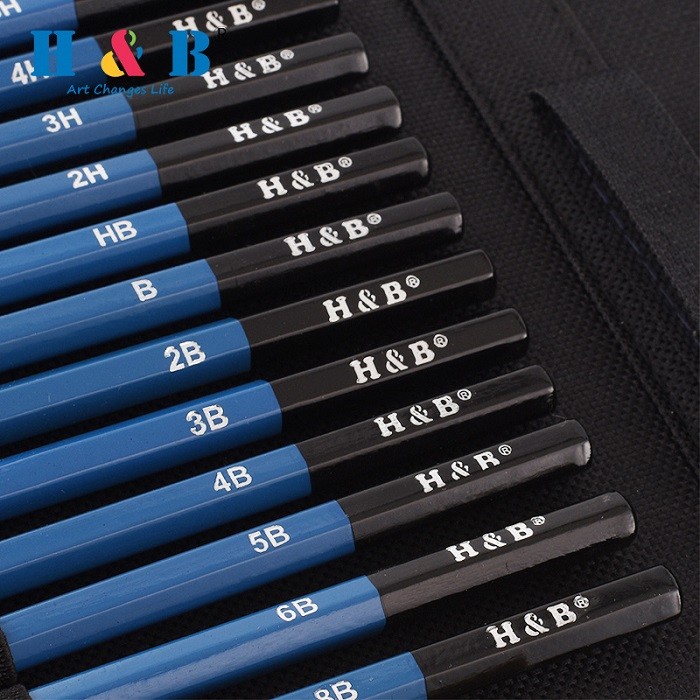 High-Quality Charcoal Supplies: The set features premium charcoal pencils, blending stumps, erasers, and other essential sketching tools. Each item is crafted with utmost care and precision, ensuring excellent quality and performance. Your customers will appreciate the superior materials that allow for smooth, consistent drawing experiences