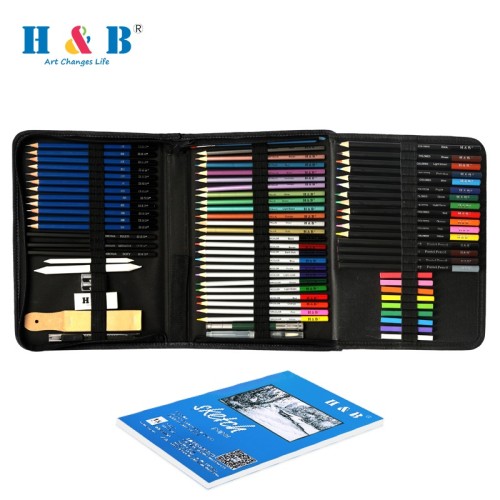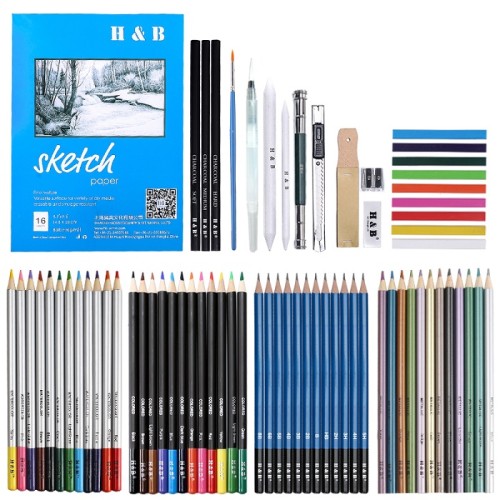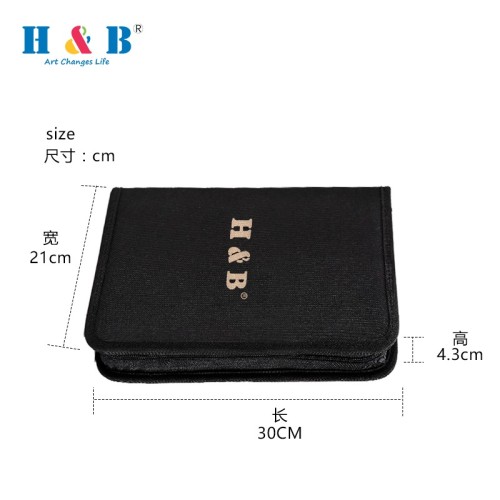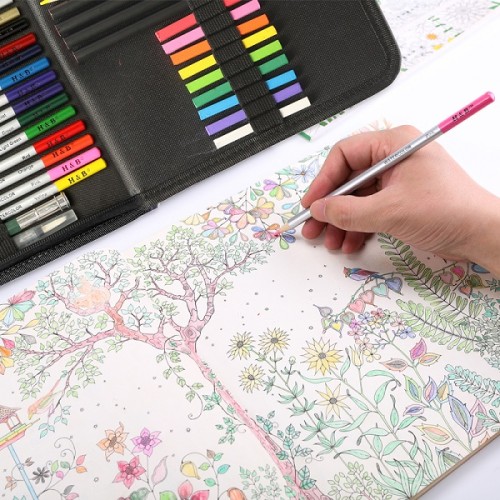 H&B 74 pcs artist kit artist sets for young artists best color pencil drawing
Item specifics
MOQ

2SETS
PAYMENT

PAYPAL
OEM

ACCEPT
SIZE

21*30*4cm
Description
H&B 74 pcs artist kit artist sets for young artists best color pencil drawing

Advantages
Non-Toxic and Safe: The safety of young artists is our top priority. Our colored pencils are made from non-toxic materials, ensuring they are safe for children to use. Parents and educators can have peace of mind knowing that the pencils are safe for young artists.
Brief introduction of H & B 74 pcs artist kit
H & B 74 pcs artist kit has a complete variety and a high degree of expertise. It can be your first choice for painting and drawing. The H & B 74 pcs artist kit contains white charcoal, water-soluble color lead and oily color lead, which can meet your different professional needs. Among them, water-soluble color lead is high-quality color lead, smooth, thick, and broken. White charcoal can make your brush strokes delicate and natural, with moderate hardness, and oily color lead can make your paintings more vivid and bright. colored pencil drawings

H & B 74 pcs artist kit
combination:
12-color metallic color lead
12 colors water-soluble color lead
12 colors oily color lead
12 drawing pencils 8B, 6B, 5B, 4B, 3B, 2B, B, HB, 2H, 3H, 4H, 5H
3 carbonized pencils soft (SOFT), medium (MEDIUM), hard (HARD)
4 chalking pencils
9 compression rods
1 extender
1 short small fountain pen
1 hook line pen brush
1 white eraser
1 double-hole metal pen sharpener
1 large sandboard
1 utility knife
1 double-hole metal pen sharpener
2 double-headed solid paper pens (large and small)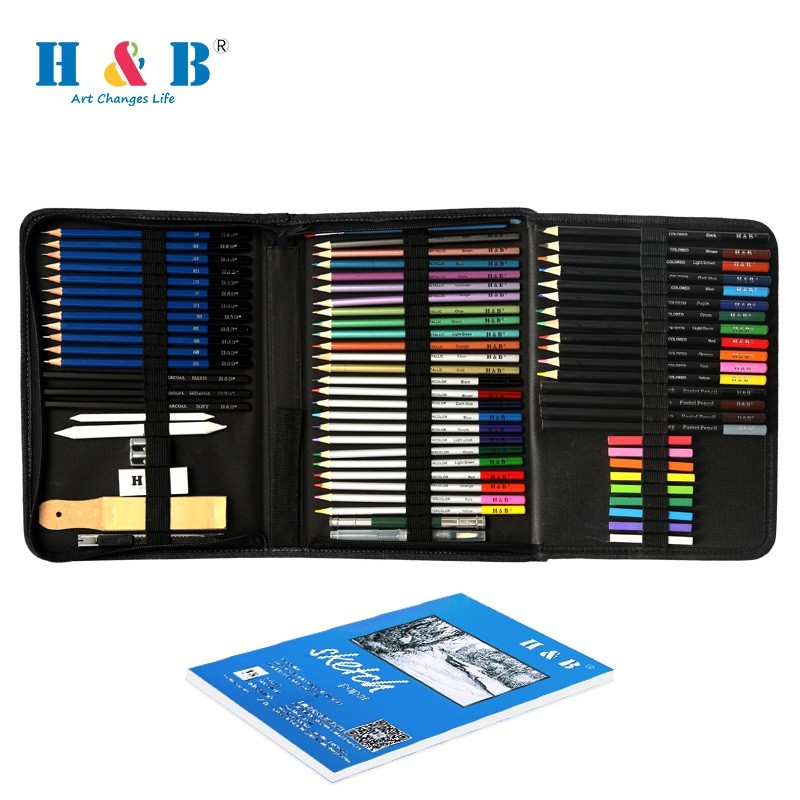 H&B 74 pcs artist kit artist sets for young artists best color pencil drawing

Payment:

Paypal

MOQ:

2sets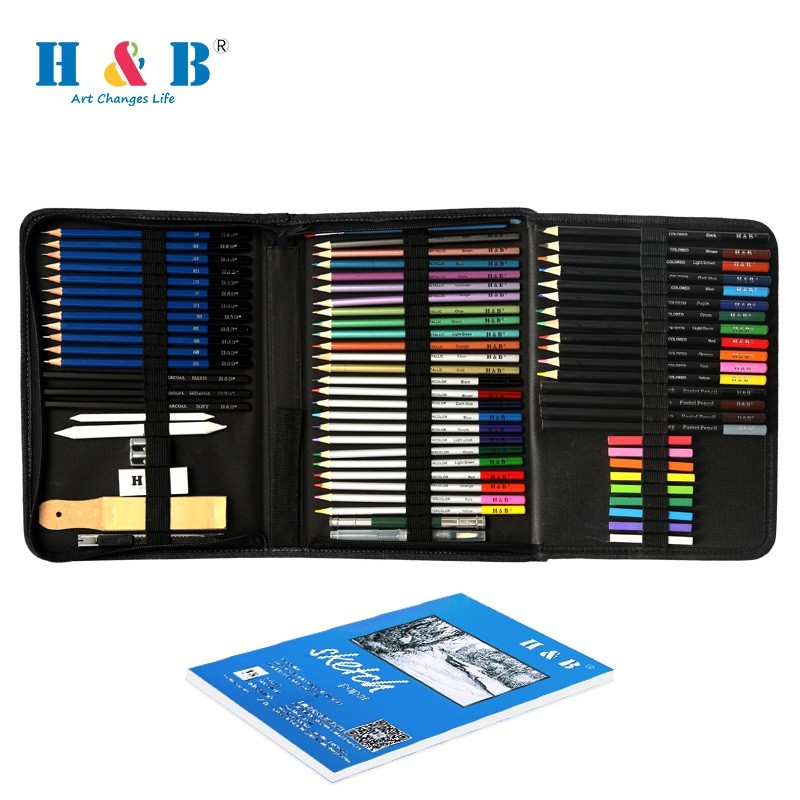 Portable and Convenient:
The set comes in a sturdy and compact packaging, making it easy to carry and store. Whether it's for classroom use, outdoor sketching, or traveling, young artists can bring their creativity wherever they go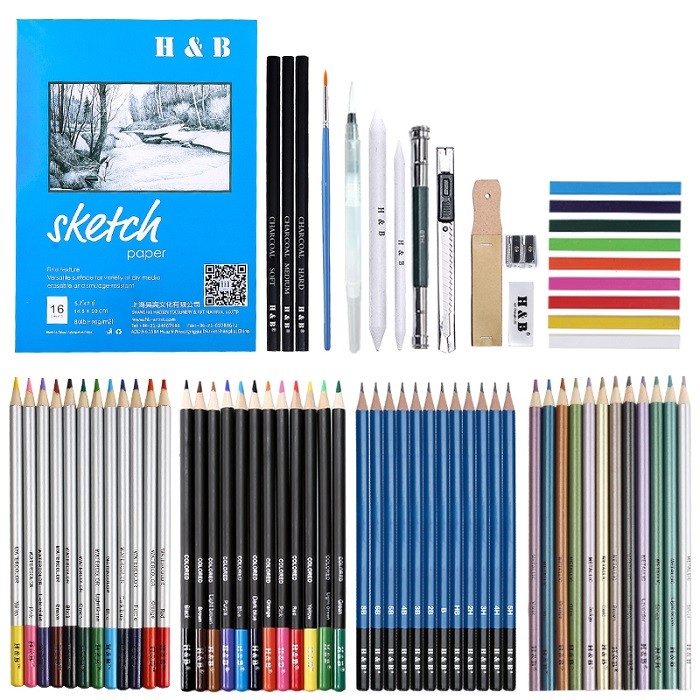 Ideal for Wholesale:
Our art set is perfect for wholesale, whether it's for educational institutions, art supply stores, or online retailers. The comprehensive set ensures that there are enough colored pencils to meet the demands of young artists and customers.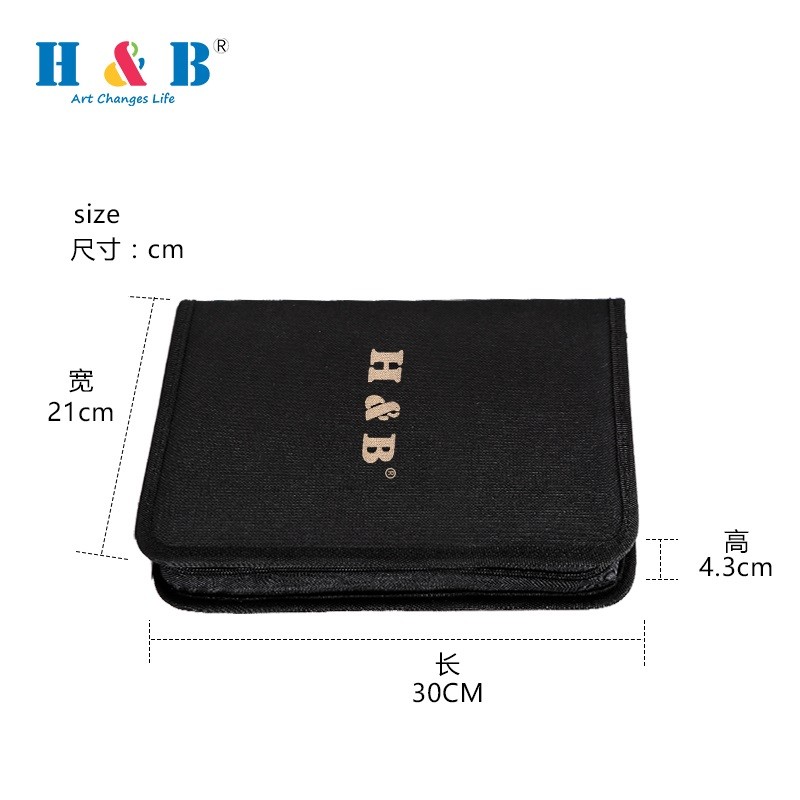 Encourages Creativity and Imagination:
Our oil-based colored pencil art set is designed to inspire young artists to unleash their creativity and imagination. The vibrant colors and smooth application encourage self-expression and artistic exploration.