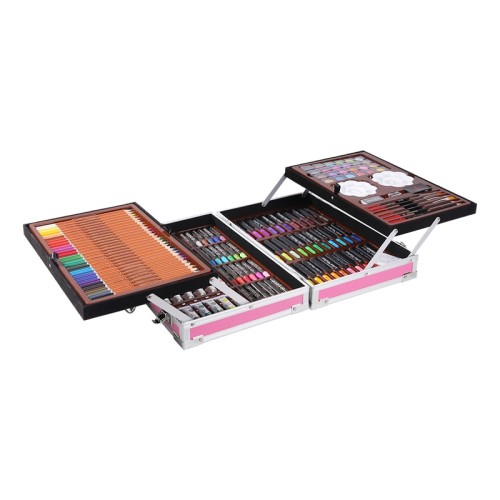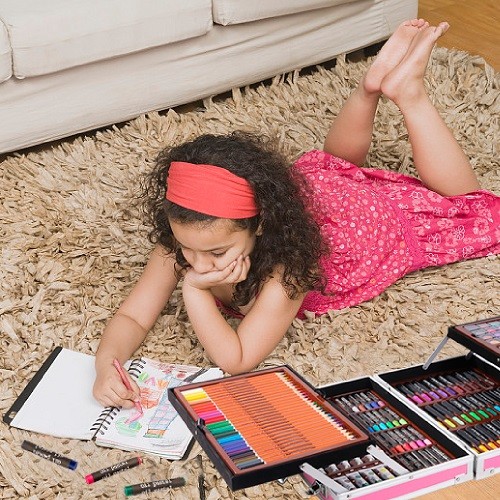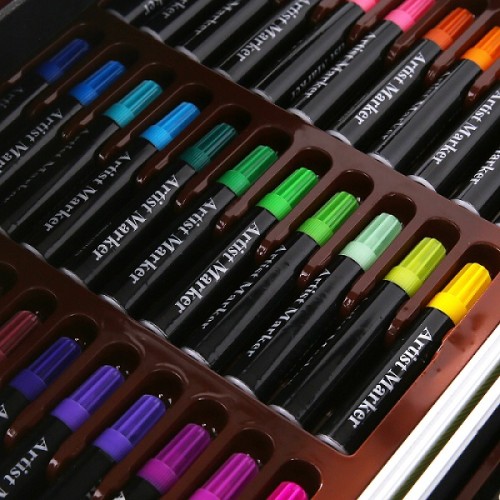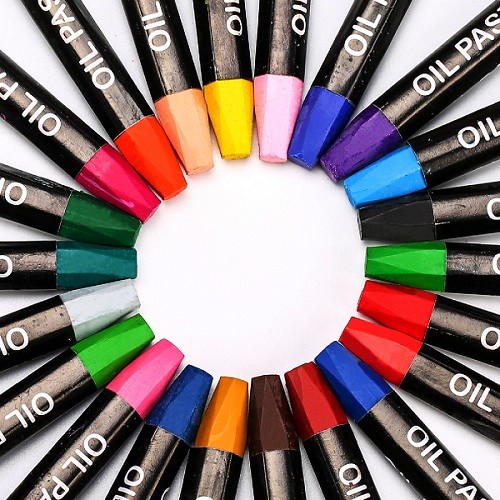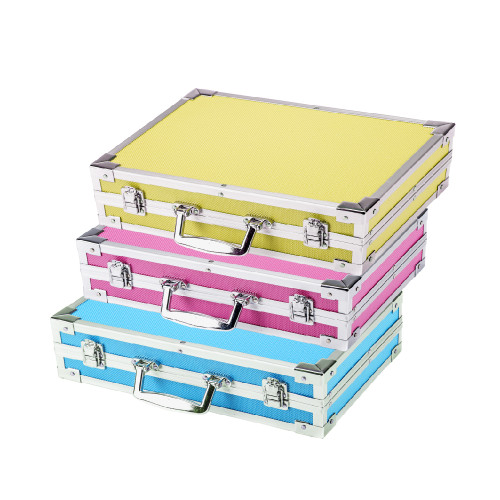 145pcs HB drawing arts and oil painting stick set drawing for kids
Item specifics
MOQ

2SETS
COLOR

BLUE ,PLINK,yellow
PAYMENT

PAYPAL
Description
145pcs HB drawing arts and oil painting stick set drawing for kids

Advantages
This comprehensive art set is designed to inspire and nurture the creativity of children. It provides a variety of art materials and resources that encourage kids to explore the world of drawing and unleash their imagination.
Extensive Art Supplies:
The set includes 145 pieces of innovative art supplies, ranging from colored pencils, markers, pastels, paintbrushes, watercolors, and more. With this wide range of materials, kids can experiment with different mediums and techniques, allowing them to create various artworks and develop their artistic skills.
Step-by-Step Drawing Guides: We understand that drawing can be challenging for some kids, especially beginners. That's why our art set includes step-by-step drawing guides that provide easy-to-follow instructions for drawing different objects, animals, and characters. These guides help children build confidence in their drawing abilities and develop their artistic skills progressively.
Creativity Boost: The H&B drawing arts and crafts set is designed to spark imagination and boost creativity in children. It encourages them to think outside the box, explore their unique ideas, and express themselves through art. With a wide range of art supplies at their fingertips, kids can let their creativity soar and create artworks that reflect their individuality
27pcs Graphic card
29pcs Paper clips
24pcs pastel
24pcs colored pencils
20pcs A4 Sketch paper
8pcs Cartoon watercolor crayon
12pcs Dual tip watercolor pen
12pcs Watercolor paint bucket
12pcs spiral crayon
6pcs cartoon graphic crayon
4pcs Draw clip
2pcs eraser
1pc Drawing board
2pcs Oil pastel
1pc sketch note
1pc Highlighter
2pcs sketch pencils
1pc ruler
1pc sharpener
1pc crayon sharpener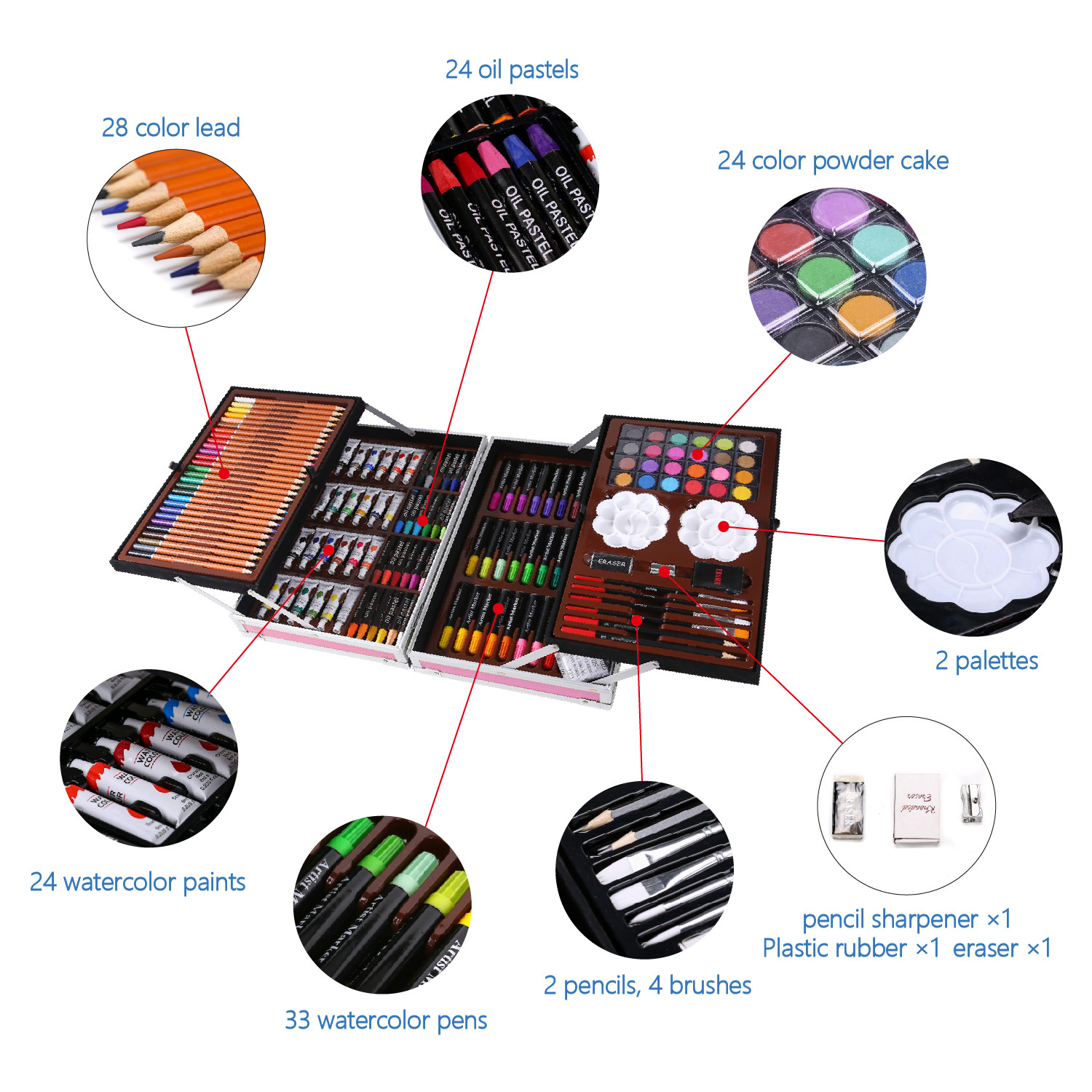 H&B 145pcs Innovative drawing arts and crafts sets creativity for kids how to draw for kids

Payment:

Paypal

MOQ:

2sets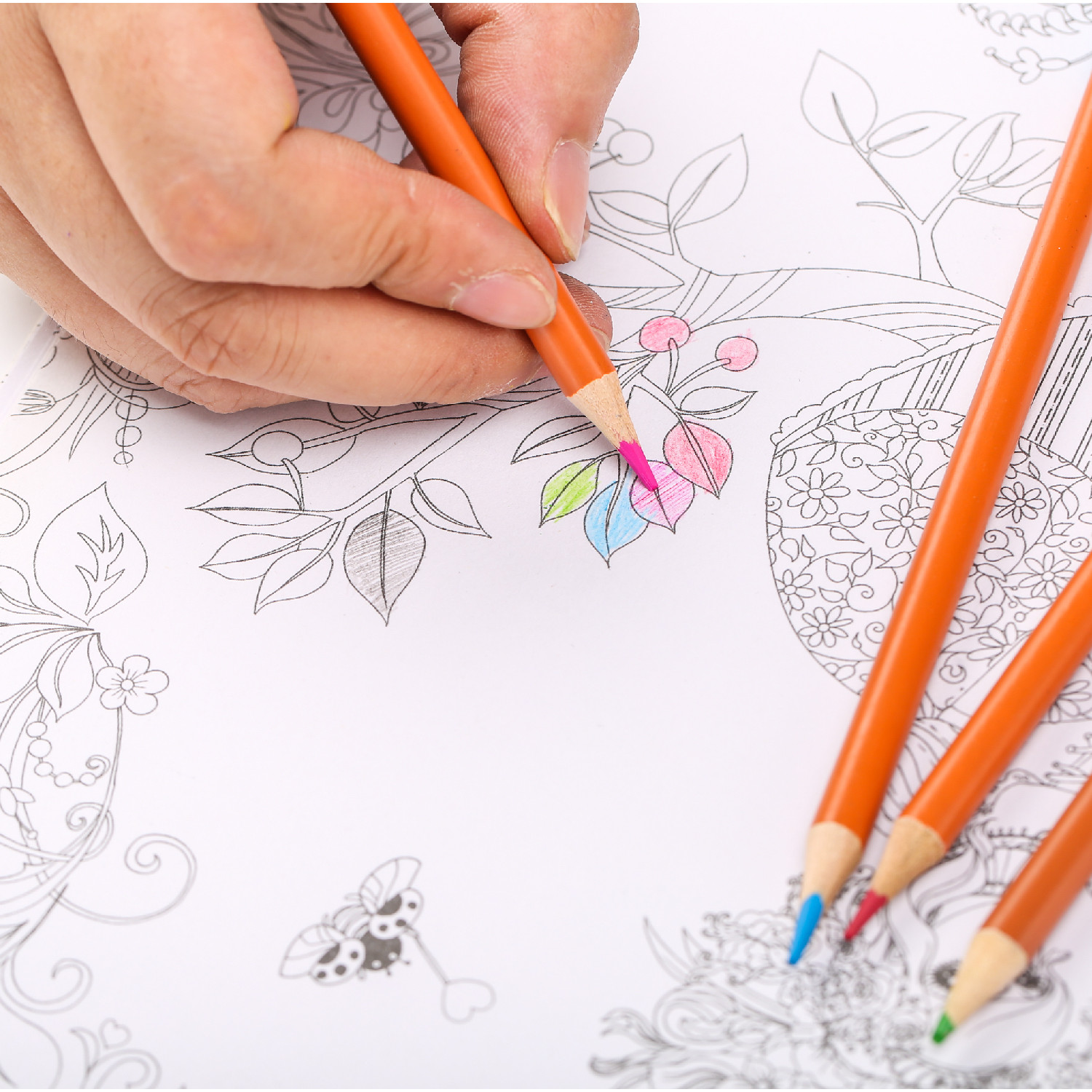 The H&B art set offers hours of entertainment and learning for kids. Whether they are creating their own unique drawings, following the step-by-step guides, or exploring different art techniques, children will stay engaged and entertained for hours, all while honing their artistic abilities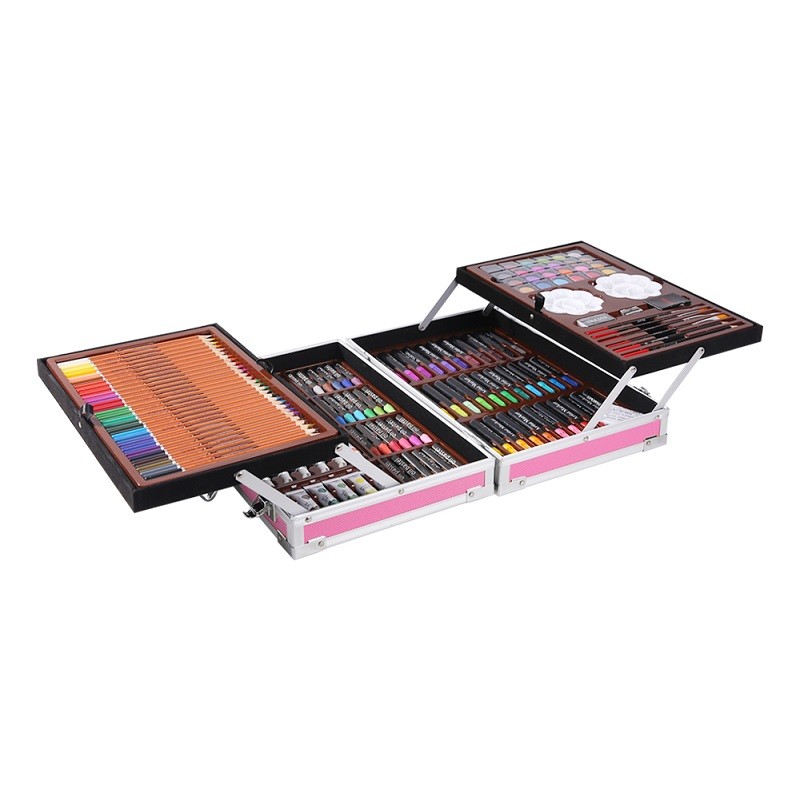 The H&B 145pcs Innovative Drawing Arts and Crafts Sets Creativity for Kids makes an excellent gift for any occasion. It is not only a fun and entertaining set but also a valuable tool for nurturing creativity and artistic skills in children. It is suitable for kids of all skill levels, from beginners to budding artists.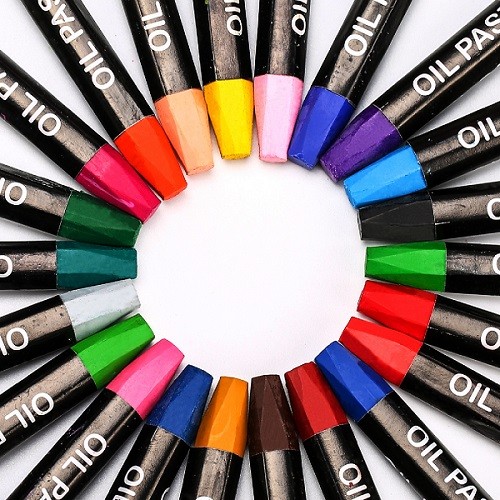 Engaging in art activities has numerous educational and developmental benefits for kids. Drawing helps improve hand-eye coordination, fine motor skills, concentration, and problem-solving abilities. It also promotes self-expression, boosts confidence, and encourages patience and perseverance. Our art set provides a platform for children to develop these skills while having fun.