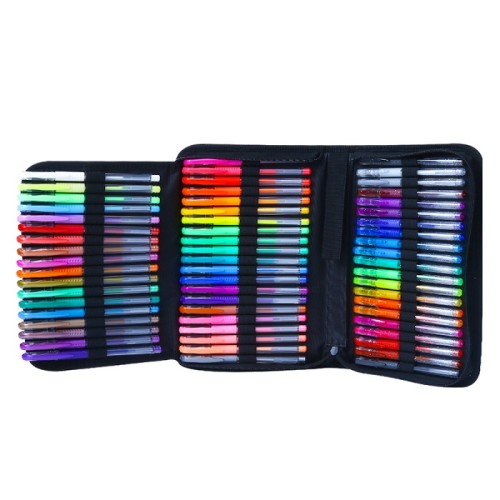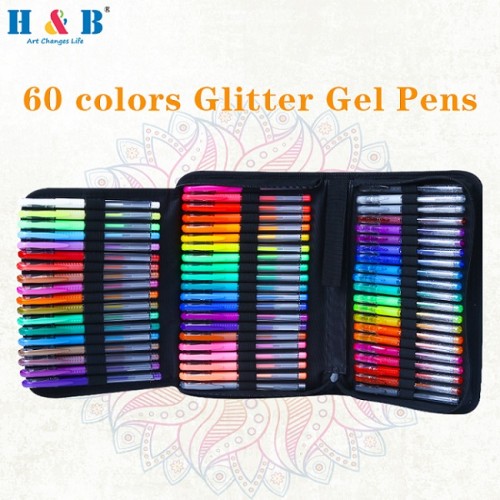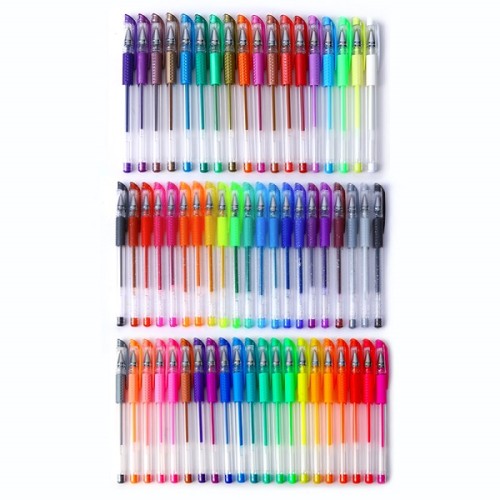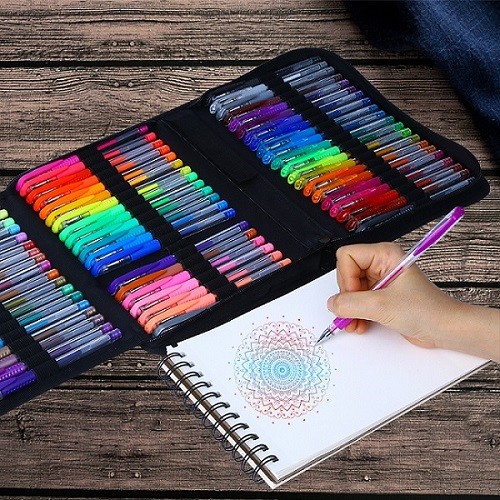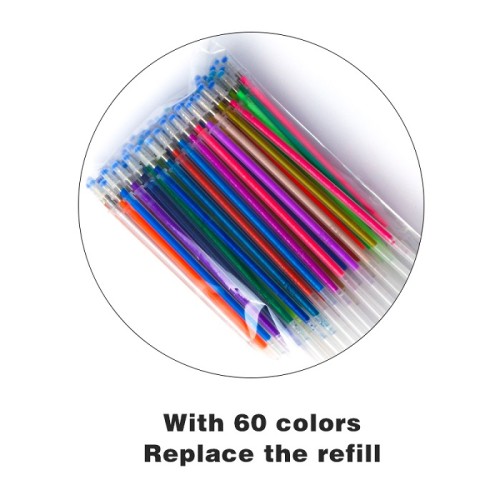 120pcs Multicolor Gel Pen Art Set colored gel pens
Item specifics
MOQ

2SETS
PAYMENT

PAYPAL
OEM

ACCEPT
Description
H&B 208pcs Reliable art supplies for kids art set for drawing art supplies

Advantages
Diverse Color Selection: With 120 gel pens in a range of vivid and beautiful colors, this set provides an extensive color palette for your artistic projects. From bold and vibrant shades to soft pastels and metallics, you'll have an abundance of colors to bring your ideas to life and create stunning artwork.

12sets/Inner Box, 24sets/outer Carton
Smooth and Consistent Ink Flow: The gel pens in this set are designed with high-quality ink that ensures smooth and consistent ink flow. The pens glide effortlessly across the paper, allowing you to create precise lines, intricate details, and smooth color transitions. The consistent ink flow ensures an enjoyable and hassle-free drawing experience.
Versatile Application: Whether you're drawing, coloring, doodling, scrapbooking, or journaling, these gel pens offer versatility in application. They work well on various surfaces such as paper, cardstock, journals, adult coloring books, and more. Let your creativity flourish and explore different artistic techniques with these versatile gel pens.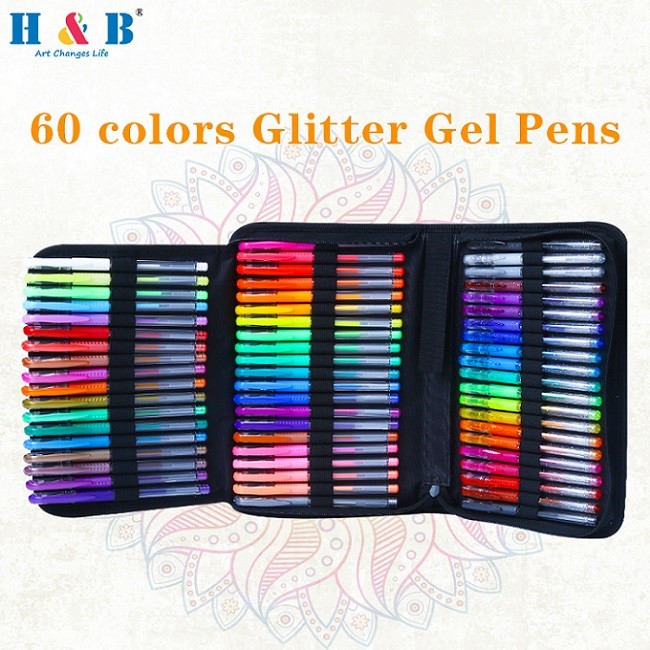 120pcs Multicolor Gel Pen Art Set colored gel pens

Payment:

Paypal

MOQ:

2sets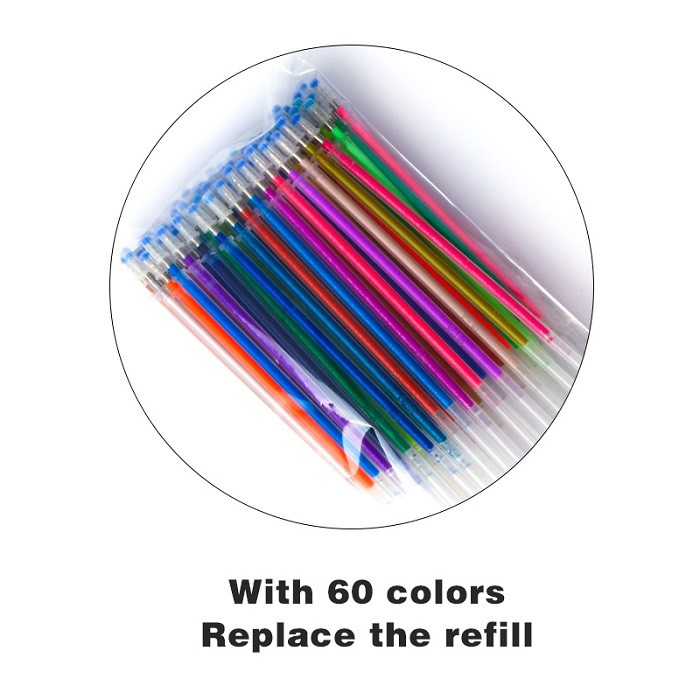 Non-Toxic and Safe: The gel pens in this set are made with non-toxic and acid-free ink, ensuring they are safe for all ages to use. Whether it's for adults, kids, or students, you can have peace of mind knowing that these gel pens are safe and conform to the highest safety standards.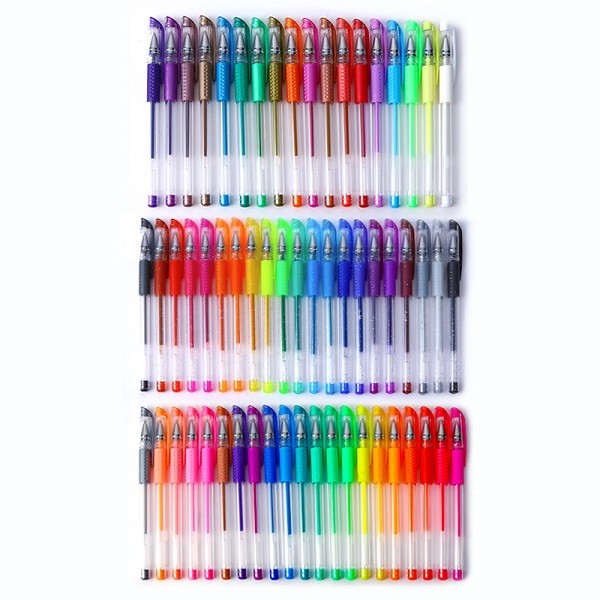 Convenient Storage: The set comes in a durable and compact storage case, keeping your gel pens organized and easily accessible. The case also makes it convenient to carry your gel pens with you wherever you go, allowing you to create art on the go or have your favorite colors at hand whenever inspiration strikes.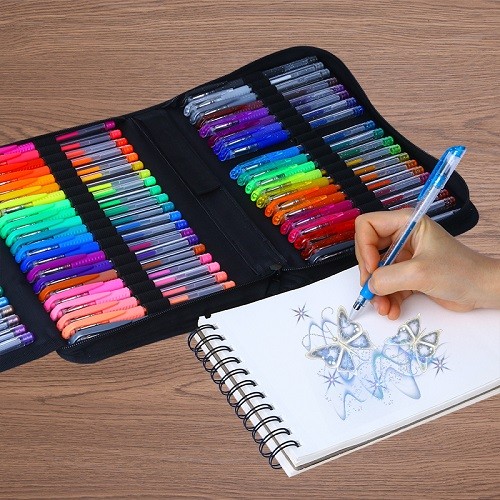 Ideal for Various Projects: The 120pcs Multicolor Gel Pen Art Set is perfect for a wide range of creative projects. Whether you're an artist, student, hobbyist, or professional, these gel pens are suitable for drawing, coloring books, sketching, crafting, hand lettering, and more. Let your imagination run wild and explore endless possibilities with this comprehensive set.