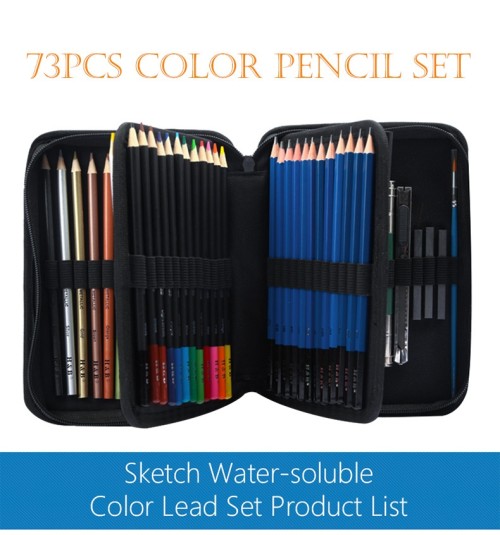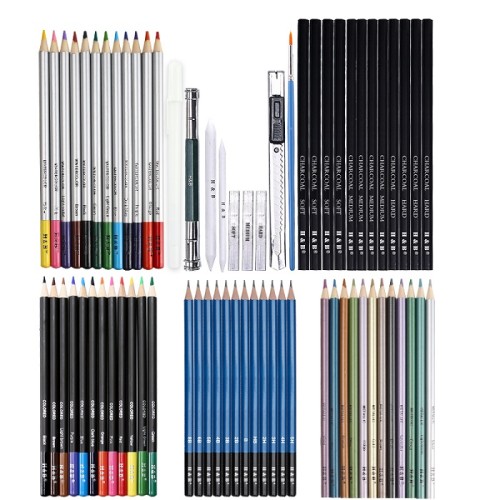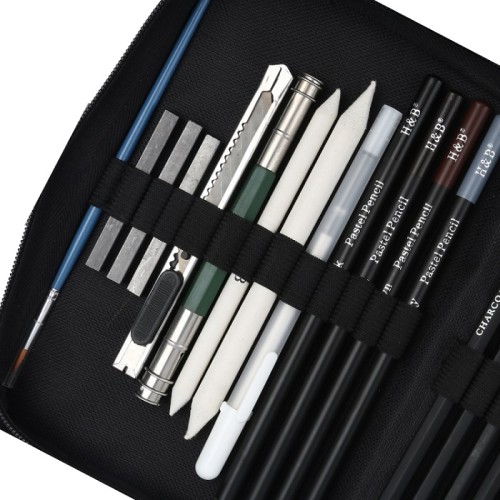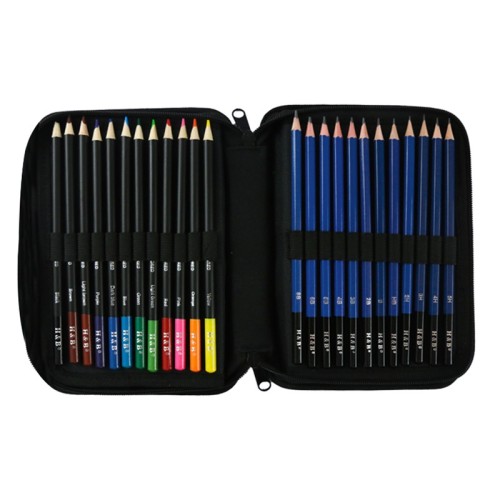 H & B 73 mixed colored pencil kit europe
Item specifics
MOQ

2SETS
PAYMENT

PAYPAL
OEM

ACCEPT
SIZE

19.7*13.7*6cm
Description
Brief description of H & B 73 mixed colored pencil kit europe
H & B 73 mixed color pencil set is one of H & B's color lead series. Its advantage is that it combines a variety of color pencils, allowing you to have more choices. The drawing colored pencil set with sketchbook is also a feature of this product. H & B 73 mixed color pencil set contains metallic, water-soluble and oil-based color lead. Each color lead has rich colors, allowing your paintings to be colorful in the sun, blending with nature, and feeling artistic beauty. If you want to buy, you can contact us, you can ask us for specific price and shipping information.
H & B 73 mixed colored pencil kit
FAQ
Is there a coupon for purchasing
H & B 73 mixed color pencil set
?
Yes.You can see many details of this product on our official website. If you want to order, you can contact us. Platforms such as Amazon have discounts. You can enjoy certain discounts when you reach the payment amount set by us. Don't miss it.
Where can I buy the
H & B 73 mixed color pencil set
?
If you want to know more about our products or want to buy our products, please contact us. Contact information:You can enter your email address and relevant information to get in touch with us, or call 86-17316430244.
H & B 73 mixed colored pencil kit composition

12 metal color lead
12 water-soluble color lead
12 oily color lead
12 drawing pencils 8B, 6B, 5B, 4B, 3B, 2B, B, HB, 2H, 3H, 4H, 5H 3 carbonized pencils soft (SOFT), medium (MEDIUM), hard (HARD)
1 graphite pencil 7.2*175mm 6B
4 chalking pencils
1 1# hook line pen
2 double-headed paper and pen (medium and large)
1 utility knife
1 metal double-hole pen sharpener
1 neutral high gloss white
3 graphite strips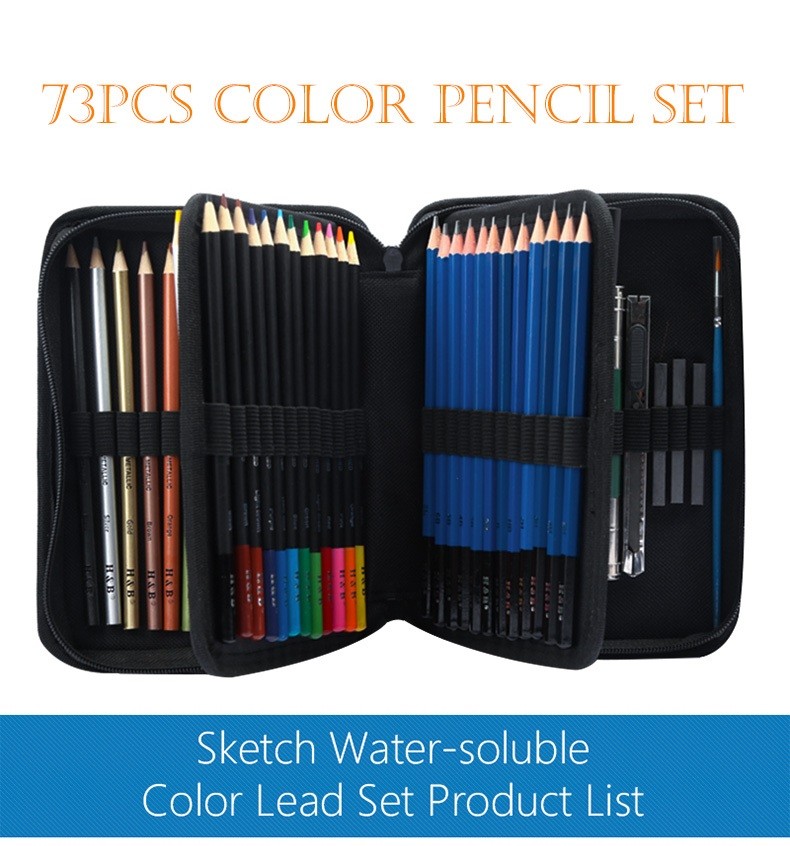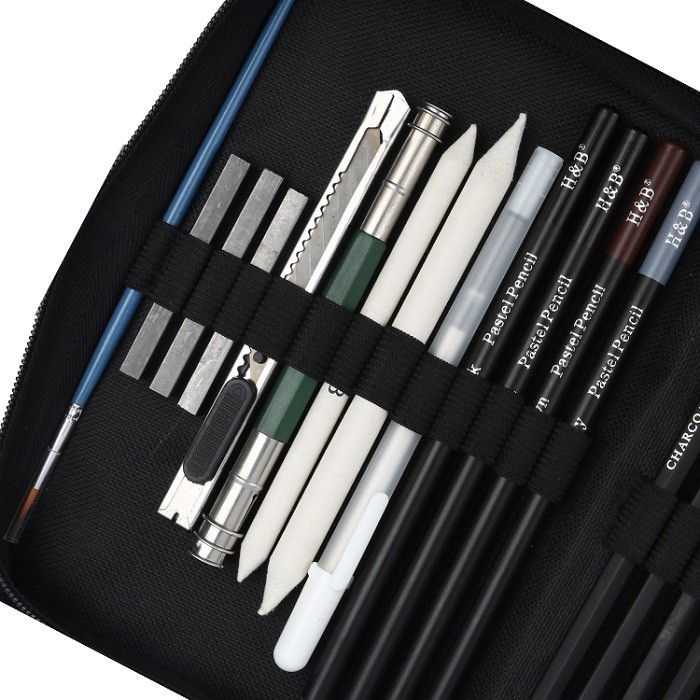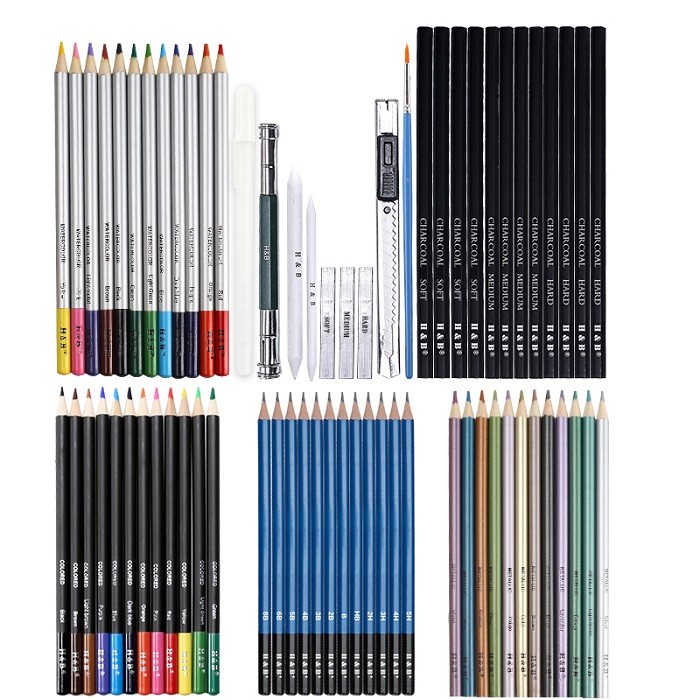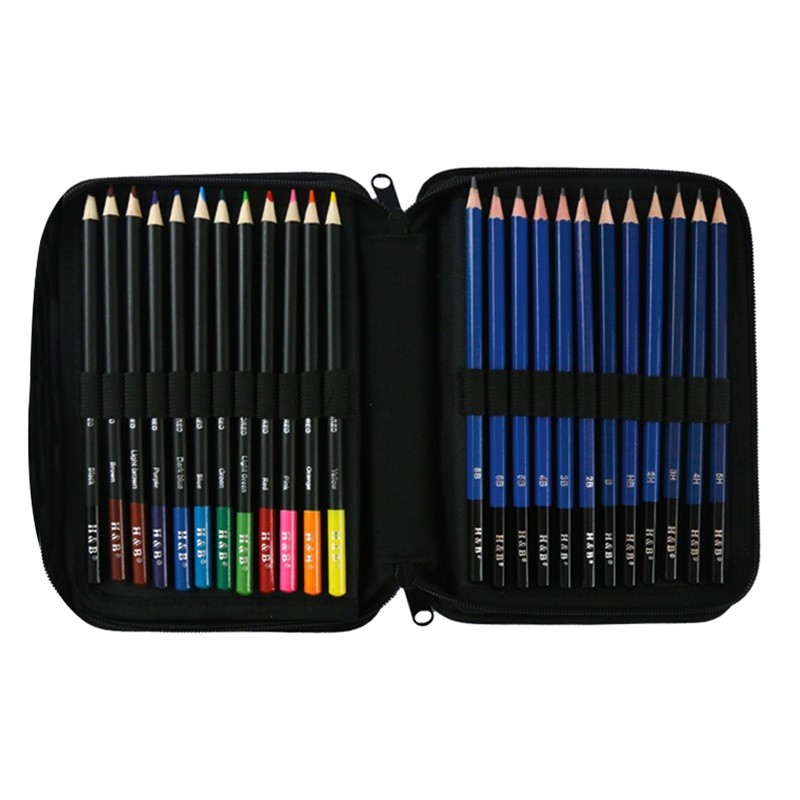 OEM Custom Service

H&B is a leader in the industry. Whether you are doing OEM customization or acting as an agent, you can get tangible benefits.
High-quality products and punctual delivery
The amount of one-to-one customer service support provided
Provide customized sample service
Complete product certificate.
Convenient logistics and distribution.
New product development and update are fast.
Payment method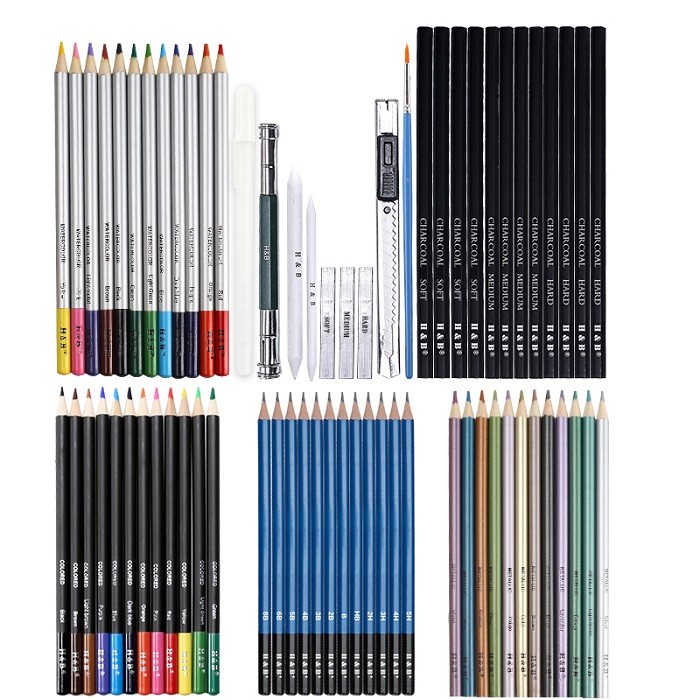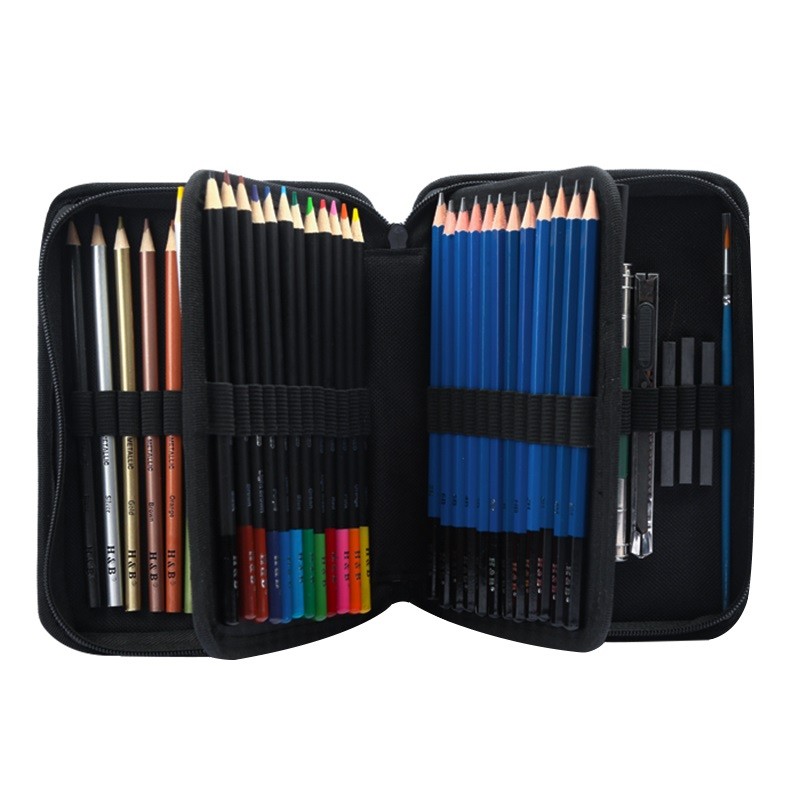 Join H&B agent

H & B always believes that high quality products require a strong sales network. Therefore, we have been looking for agents from all over the world to join our family.
As our agent, you can enjoy the following support:

Authorization
Spot
Regional protection
Drop shipping
Technical consultation
Popularity
Free product description and pictures without logo.
New product update speed
Own overseas warehouse
Product diversification