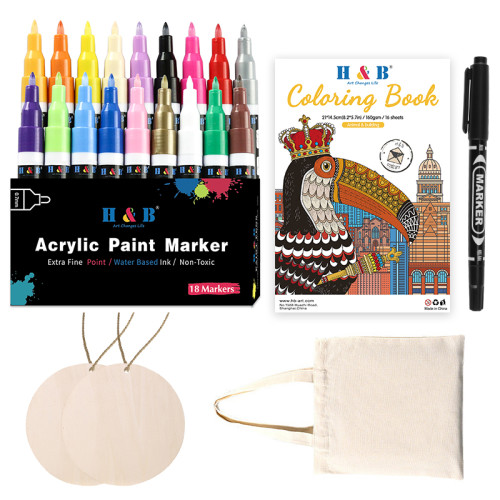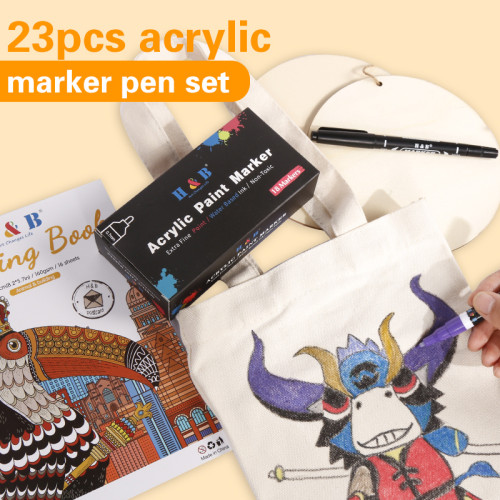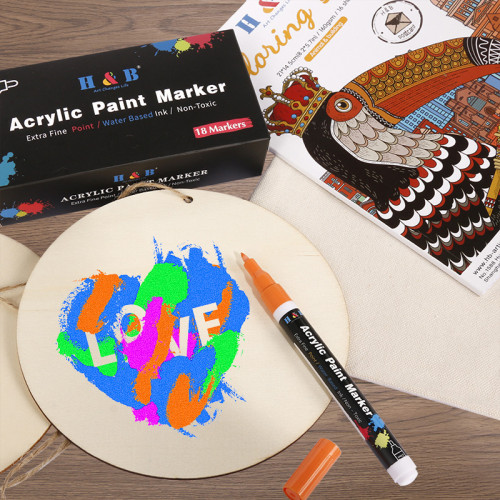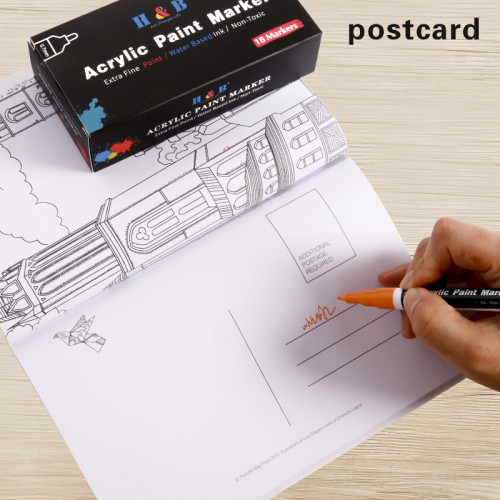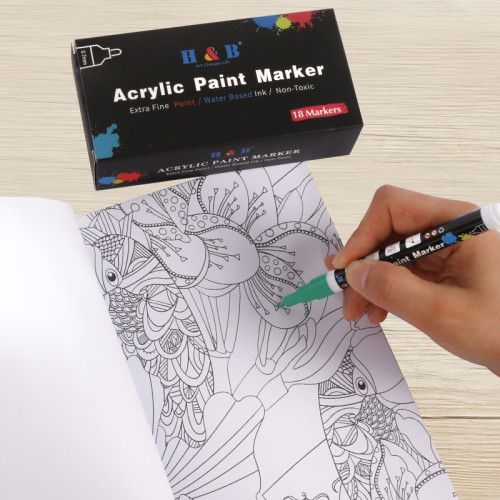 H & B 23pcs acrylic paint markers set for kid acrylic markers for wholesale
Item specifics
MOQ

2SETS
PAYMENT

PAYPAL
OEM

ACCEPT
SIZE

13.7*9.3*3.6cm
Description
H & B 23pcs acrylic paint markers set for kid acrylic markers for wholesale

Advantages
Vibrant and Safe Colors: These acrylic paint markers are filled with vibrant and non-toxic acrylic ink, ensuring the safety of young artists. The rich colors will inspire children to create beautiful artwork, allowing their imagination to soar. Parents and teachers can have peace of mind knowing that these markers are safe for children to use.
Brief introduction of H & B 23 acrylic paint markers
H & B 23 acrylic paint markers include-each set contains 24 colors of acrylic marker pens, which are used to refine and fill large areas, and the pens are durable. H & B 23 acrylic paint markers are great ideas for Christmas gifts. They are the first choice acrylic paint markers for kids, allowing them to express their imagination. Add color to your life and create decorative products for birthdays, Easter, Christmas, Valentine's Day, Thanksgiving or special holidays.
Multi-purpose-enjoy creating art projects on various surfaces, such as petroglyphs, ceramic and cup paintings, wood, fabric, stone, metal, plastic, canvas, Christmas decorations, Halloween pumpkin paintings, custom cups, and more Smooth and porous surface.
The characteristics of acrylic markers-quick-drying, non-toxic, no peculiar smell; water-based and opaque ink; permanent appearance of waterproof and sunscreen when dry, but easy to clean when still wet.
High-quality paint pens—Each paint pen is filled with ink and can handle many projects. It can be easily applied or mixed in multiple layers without leaving stains. Vivid and smooth writing permanent paint; durable nylon tip; transparent pen body, used to check the uniformity and volume of the paint color.
Beautiful variety of colors and the perfect gift for everyone - you can use it as a gift.
H & B 23 acrylic paint markers combination:
24 acrylic paint markers for kids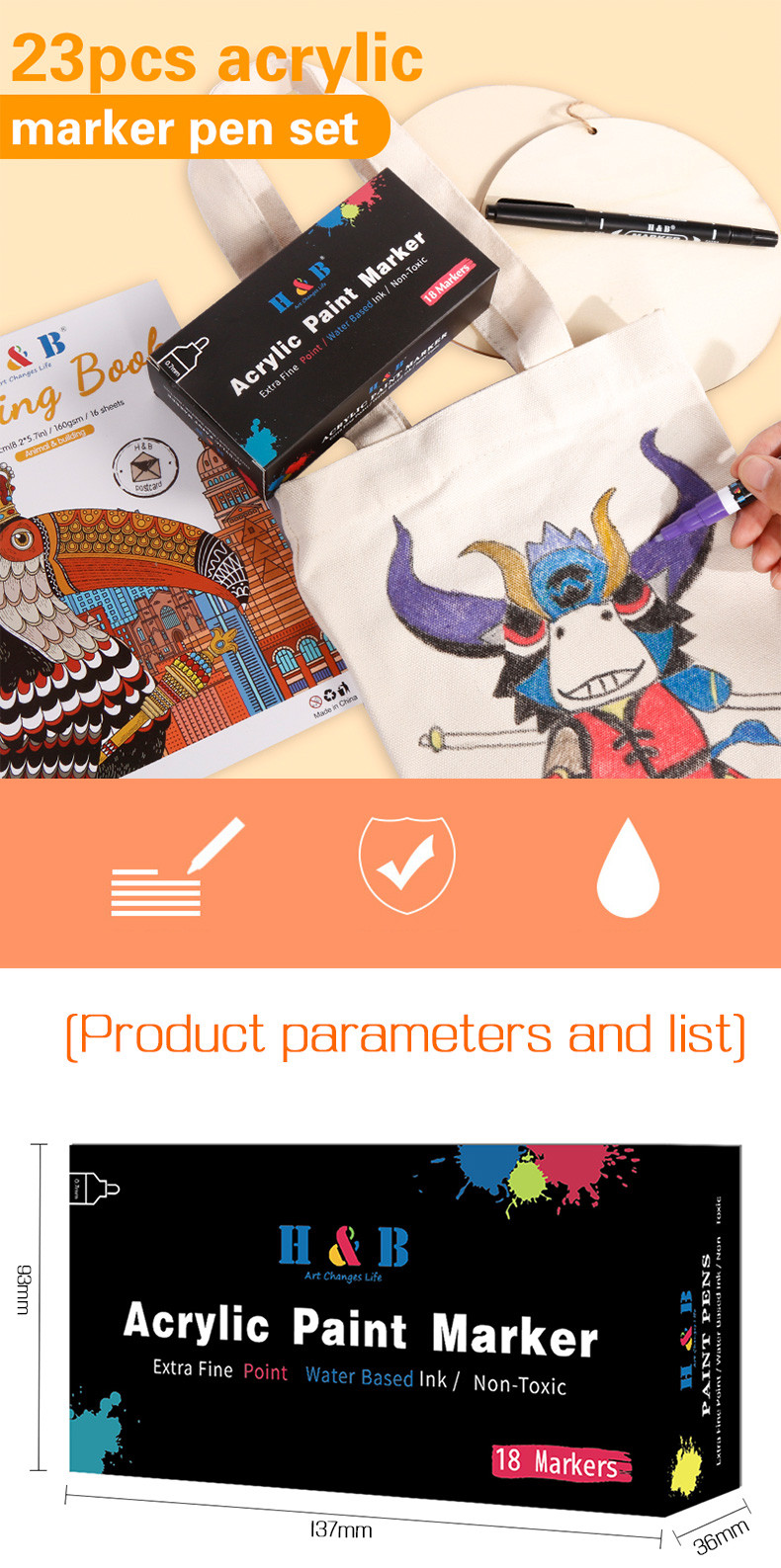 H & B 23pcs acrylic paint markers set for kid acrylic markers for wholesale

Payment:

Paypal

MOQ:

2sets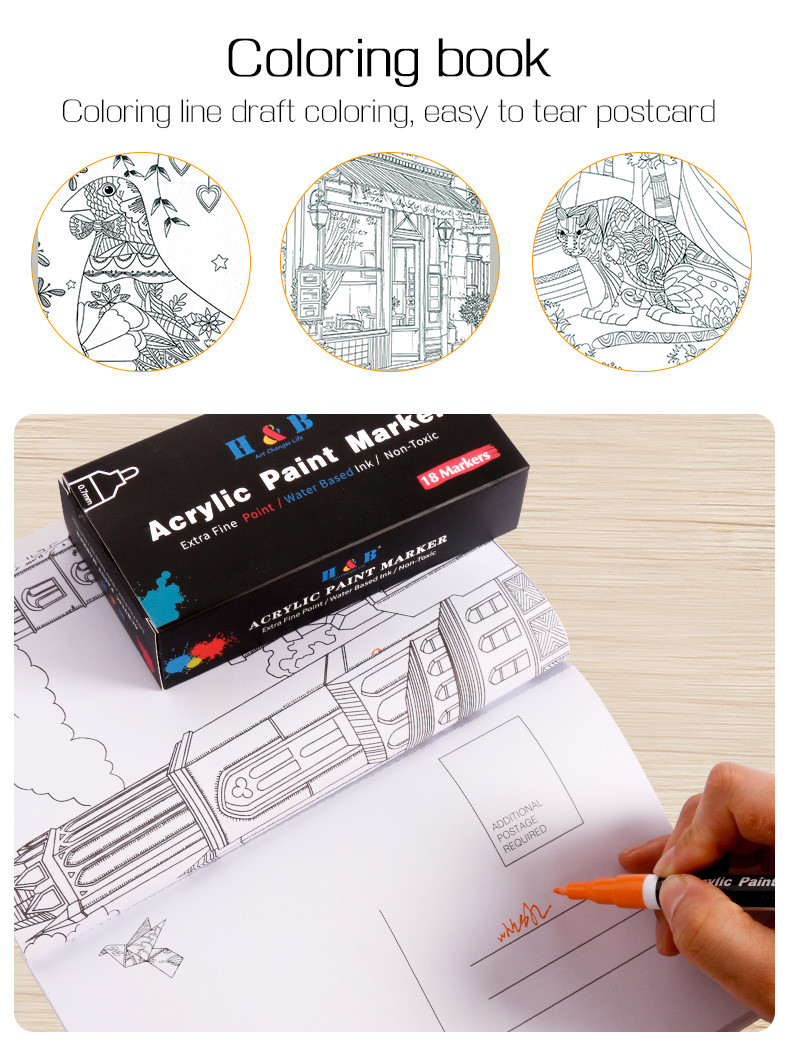 Easy to Use: The markers are designed with a comfortable grip that fits well in children's hands, making them easy to hold and control. The medium-tip markers are ideal for kids of all skill levels, providing the versatility to fill in larger areas and add finer details. The smooth flow of paint ensures a hassle-free and enjoyable painting experience.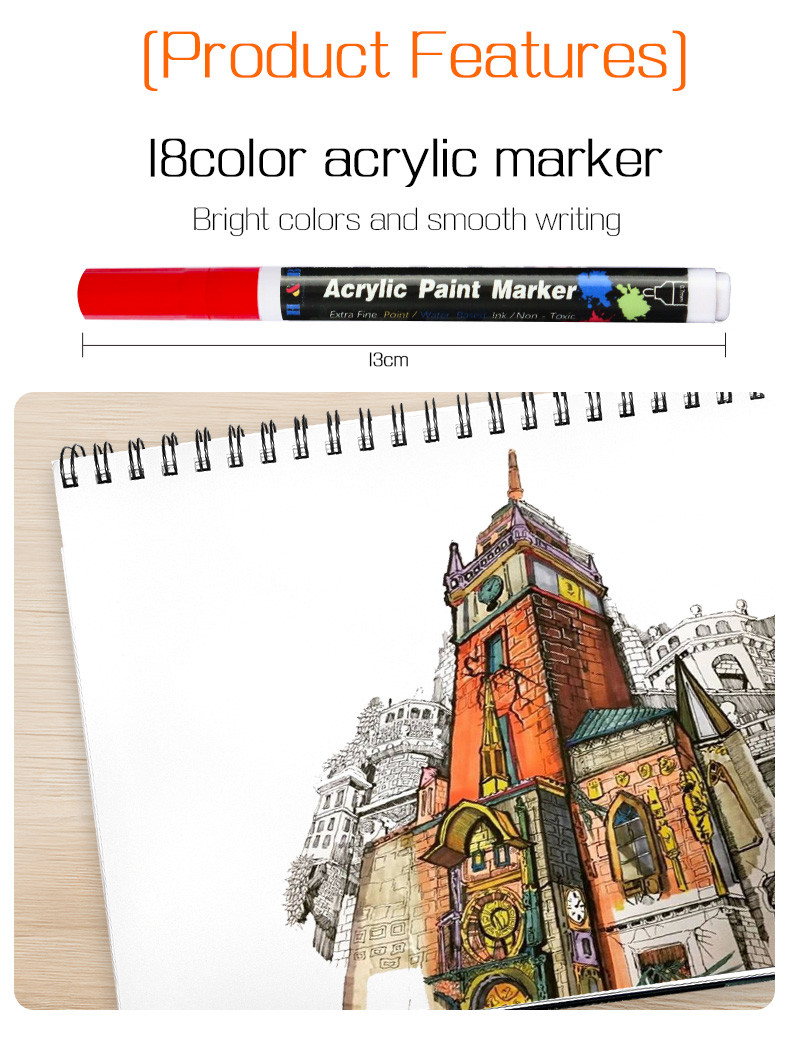 Durable and Long-Lasting: The H&B Acrylic Paint Markers are made with high-quality materials, ensuring durability and long-lasting performance. The markers' tips are designed to withstand the demands of young artists and maintain their shape, allowing for consistent lines and accurate artwork. These markers are built to endure creative adventures.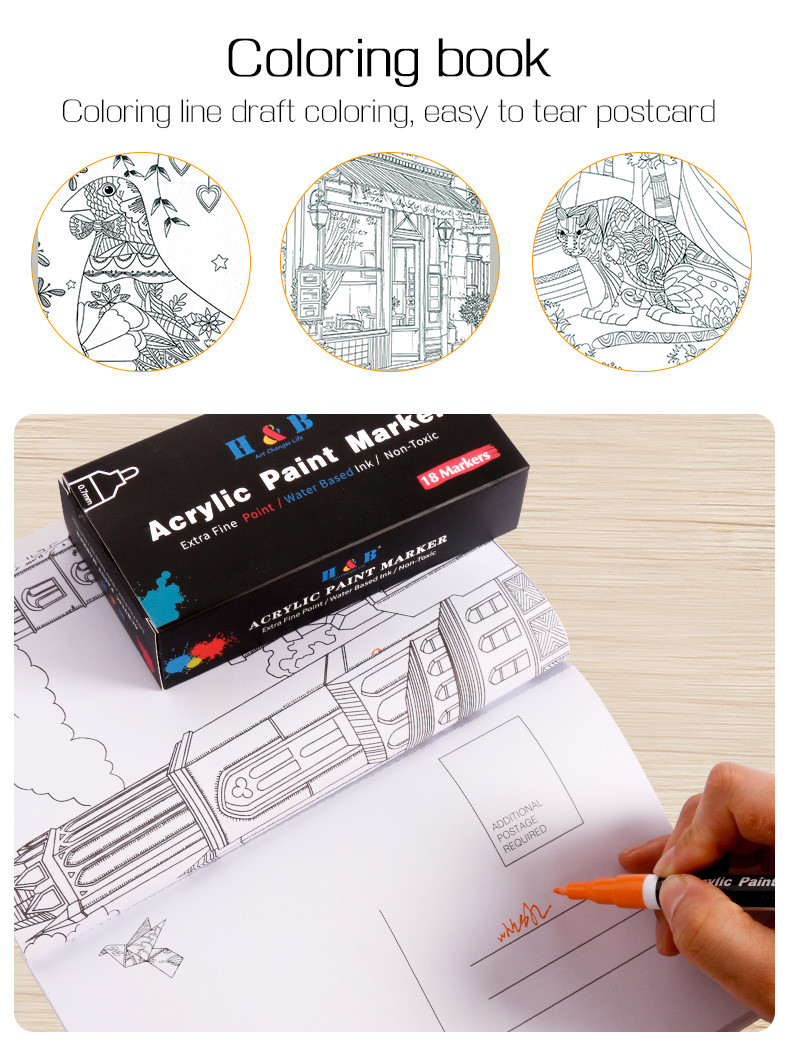 Wide Range of Colors: The set offers a diverse selection of colors, including primary shades, pastels, and metallics. This variety allows kids to unleash their creativity and explore endless possibilities in their artwork. They can mix and blend colors, experiment with different techniques, and bring their imaginations to life with a vibrant palette.