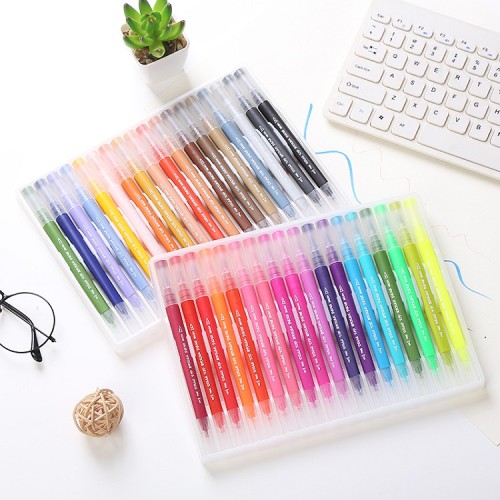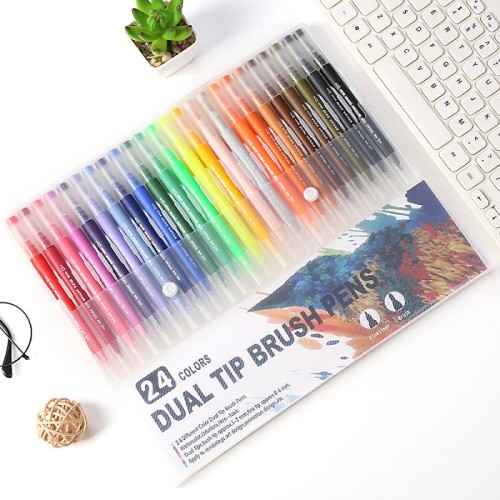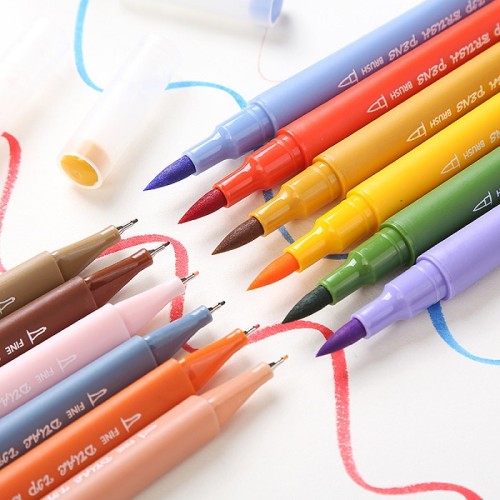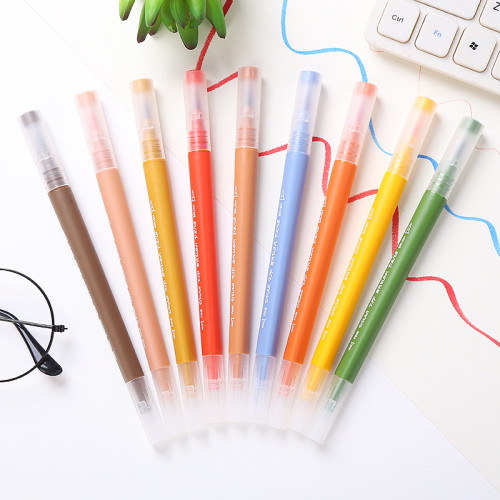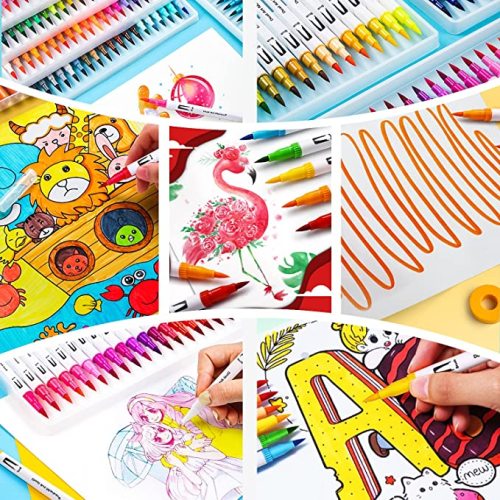 H&B 100pcs colors dual and watercolor brush pens and gel pens for kid
Item specifics
MOQ

2SETS
PAYMENT

PAYPAL
OEM

ACCEPT
Description
H&B 100pcs colors dual and watercolor brush pens and gel pens for kid

Advantages
Dual Watercolor Brush Pens: The set includes a variety of dual watercolor brush pens with flexible brush tips. These pens allow kids to create beautiful watercolor effects with ease, blending and layering colors to achieve stunning results. The brush tips offer versatility, enabling both fine lines and broader strokes, giving young artists the freedom to explore different techniques.
36/72/100colors dual and watercolor brush pens and gel pens
36/72/100colors dual and watercolor brush pens and gel pens has fine workmanship, good texture, high-grade appearance, smooth writing, good hand feel, good quality, very rich colors, suitable writing and painting, smooth water, and the baby likes to draw. This double headed triangular marker pen is full of color, the white pen holder is atmospheric and beautiful, and the round triangular pen holder is special. You can draw on both ends of each pen. One end is thinner and the other end is thicker. The painting is fast, saving time and effort. The transparent plastic box cover and handle are very convenient, and the overall cost performance is very high. It is mainly convenient to store the box.

Vibrant Gel Pens: The set also features a wide selection of gel pens in a vibrant range of colors. Gel pens provide smooth and consistent ink flow, ensuring vibrant and eyecatching artwork. Kids can use them for drawing, coloring, and adding intricate details to their creations, making their artwork come to life with vivid colors and intricate designs. Safe and Non-Toxic: The H&B 100pcs Colors Dual Watercolor Brush Pens and Gel Pens Set is made with high-quality, non-toxic materials, ensuring the safety of young artists. Parents and educators can have peace of mind knowing that these art supplies are safe for kids to use, allowing them to unleash their creativity without any worries.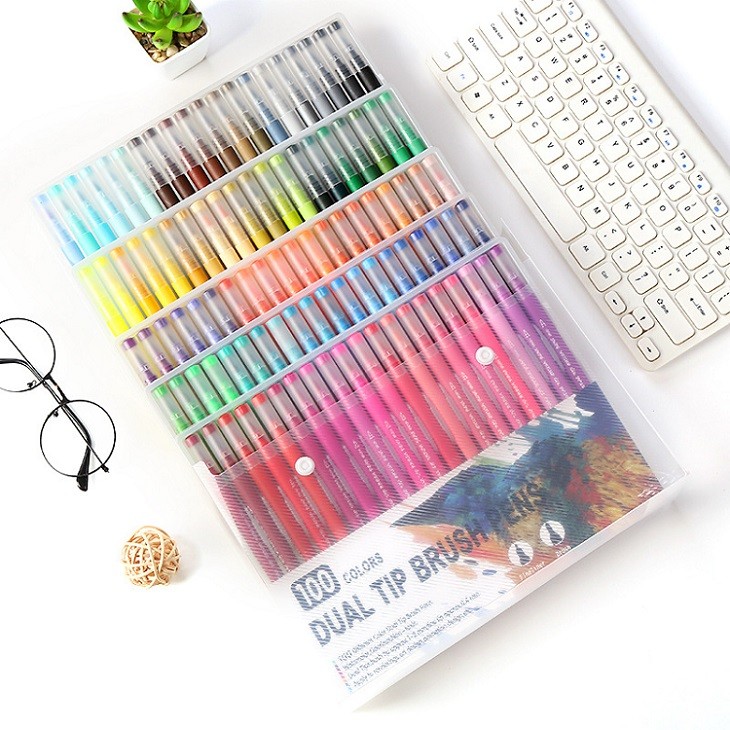 H&B 100pcs colors dual and watercolor brush pens and gel pens for kid

Payment:

Paypal

MOQ:

2sets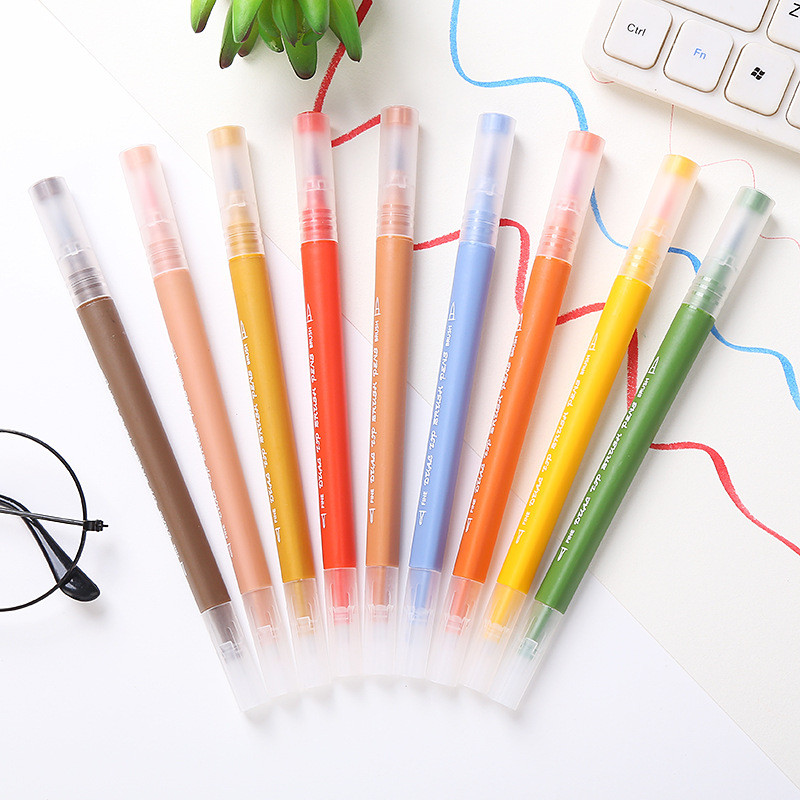 Educational and Fun: Using watercolor brush pens and gel pens enhances children's fine motor skills, hand-eye coordination, and artistic expression. It fosters their imagination and creativity while providing a fun and engaging artistic experience. The set is suitable for art classes, school projects, craft activities, and home use, making it an ideal choice for educational institutions and retailers catering to kids' artistic needs.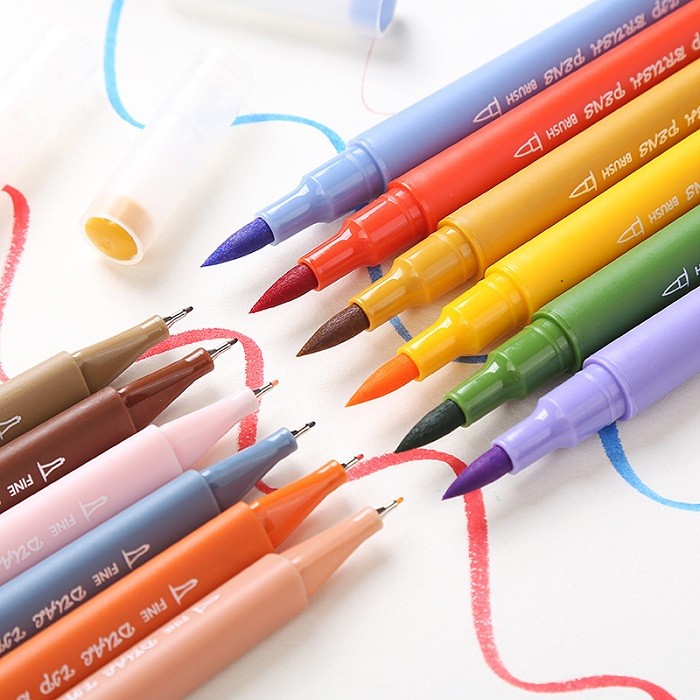 Endless Creative Possibilities: The H&B 100pcs Colors Dual Watercolor Brush Pens and Gel Pens Set encourages kids to explore different artistic techniques, experiment with color combinations, and create their unique masterpieces. Whether they are coloring, sketching, illustrating, or journaling, this set empowers young artists to unleash their full creative potential.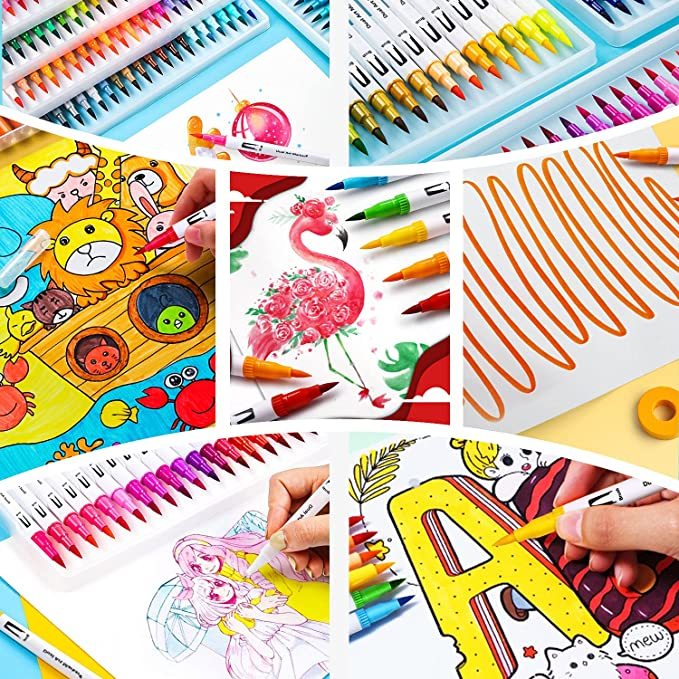 Extensive Color Selection: With 100 pens in a range of colors, this set offers an extensive color palette for kids to explore. From vibrant primary shades to pastels, neons, and metallics, young artists can choose from a wide variety of hues to bring their imaginations to life. The diverse color options provide endless opportunities for creativity and selfexpression.