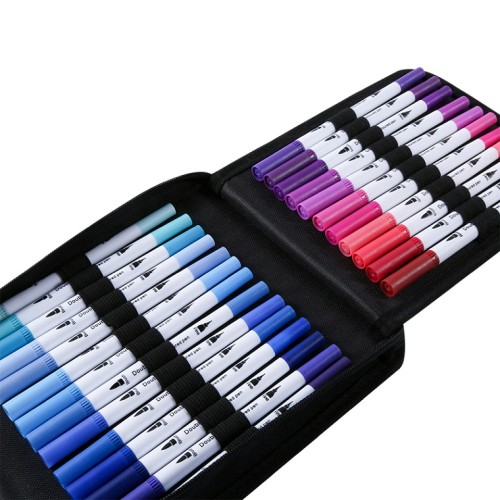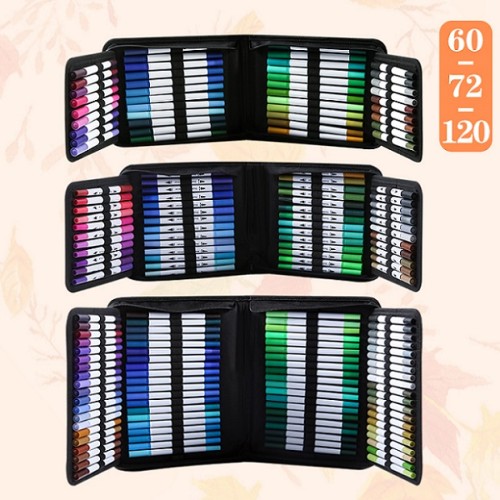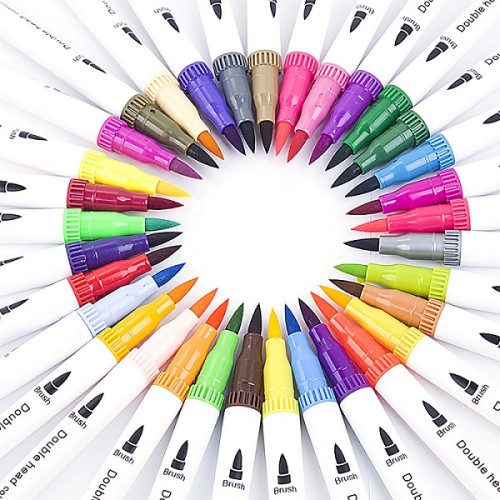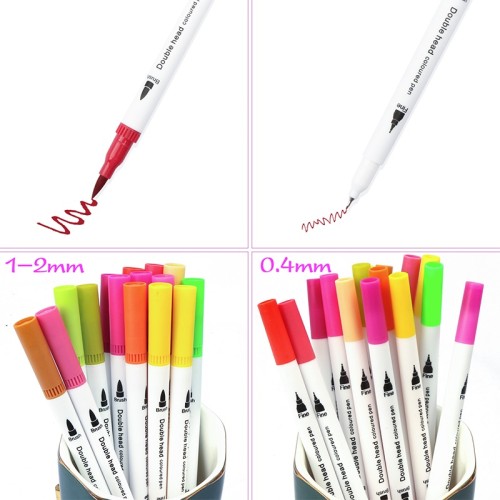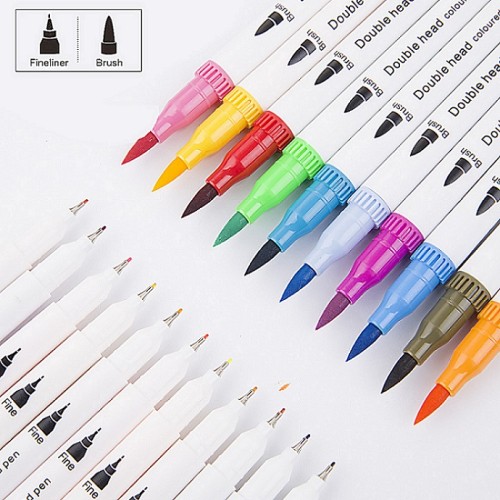 waterccolor brush pens Watercolor brush pens 60,72,120 wholesale custom for school and office
Item specifics
MOQ

2SETS
PAYMENT

PAYPAL
OEM

ACCEPT
SIZE

23*17*7CM
Description
waterccolor brush pens Watercolor brush pens 60,72,120 wholesale custom for school and office

Advantages
Vibrant Watercolor Effects: These brush pens are filled with high-quality water-based ink that delivers beautiful watercolor effects. The ink flows smoothly and blends easily, allowing you to create seamless gradients, washes, and intricate details in your artwork. The vibrant colors bring your creations to life and inspire creativity
Brief description of Watercolor brush pens 60,72,120 wholesale custom for school and office
Watercolor brush pen 60,72,120 wholesale custom for school and office:This convenient design allows you to easily switch between sketching clear details at once and putting down thick, thin or different lines. ​ These double-headed markers are a must-have for your next masterpiece. waterccolor brush pens
Elastic, durable and long-lasting-use ZSCM durable pen with elastic nylon fiber brush head, which brings professionalism to daily writing, diary, illustration and art. Easily layer and mix different colors without worrying about stains and stains
Healthy, high-quality ink-water-based dye ink, odorless, non-toxic, color can be dispersed and mixed with water. Thanks to the improved formula, the cutting-edge markings will surprise you with the drying speed. ​
Perfect custom size and gift ideas-very suitable for novice artists' book coloring and detail marking. With bright colors and artistic sense, personalize your school study, office hours, large-scale event guest signs and leisure time. High-quality multifunctional coloring pens, creative arts and crafts supplies and markers, suitable for children, girls, students, women, men, beginners, artists, on Christmas, anniversary, Valentine's Day, graduation, birthday.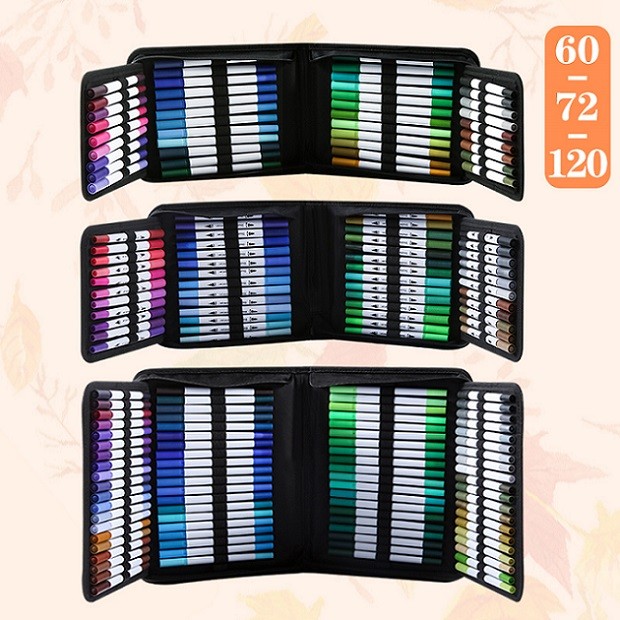 waterccolor brush pens Watercolor brush pens 60,72,120 wholesale custom for school and office

Payment:

Paypal

MOQ:

2sets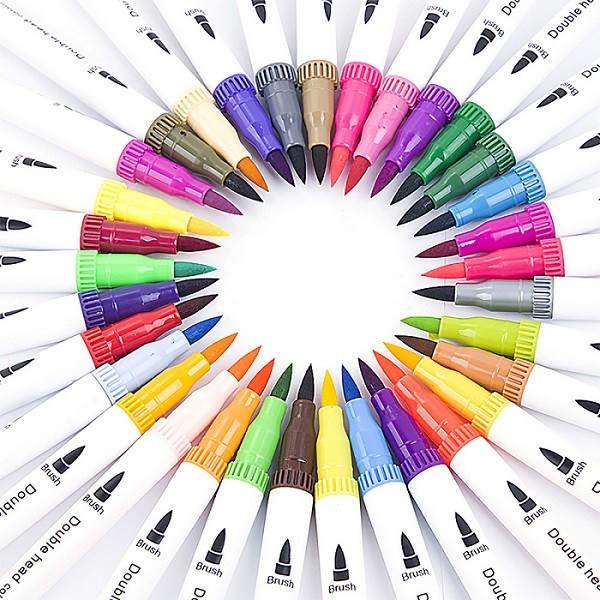 Brush Tip Design: The brush tips are designed to mimic the flexibility and control of traditional paintbrushes, offering a versatile and user-friendly experience. The fine, flexible nylon bristles allow for precision and a wide range of strokes, from broad washes to fine lines. The brush tip also retains its shape, ensuring consistent performance over time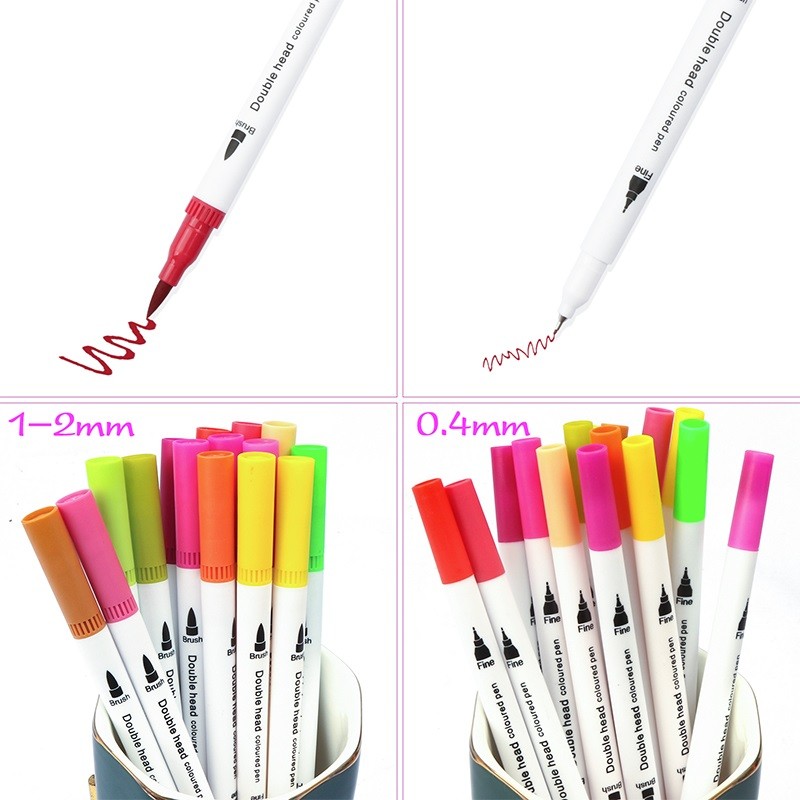 Wide Color Selection: H&B Watercolor Brush Pens come in sets of 60, 72, and 120 colors, offering a vast color palette to choose from. Whether you need a basic set for everyday use or a larger set for more advanced artwork, these options cater to your specific needs. The variety of colors allows for endless creativity and ensures you always have the right shade at hand.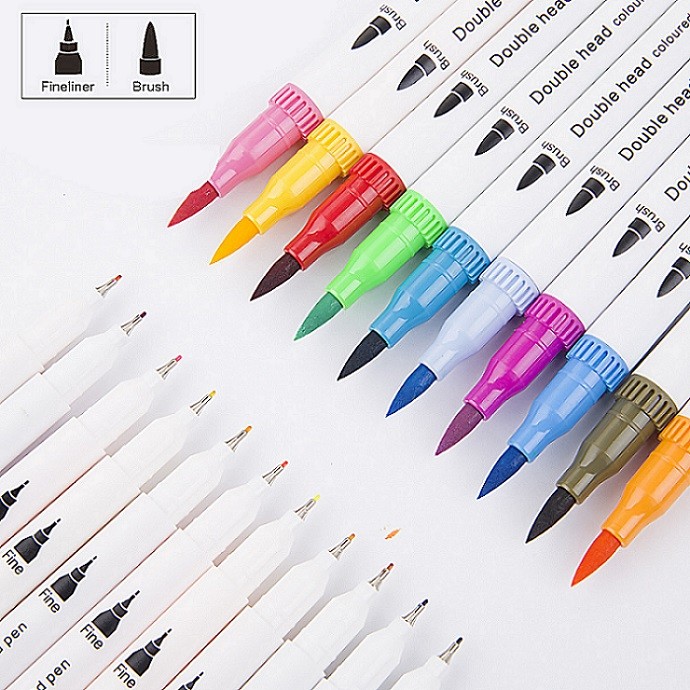 Portable and Convenient: These brush pens are designed for ease of use and portability. The pens are compact and lightweight, making them ideal for on-the-go art projects or taking to school or the office. The pens are also mess-free and do not require additional water or paint palettes, allowing for a hassle-free and convenient painting experience.