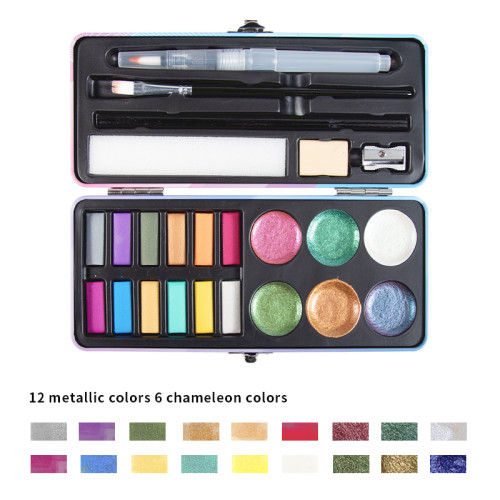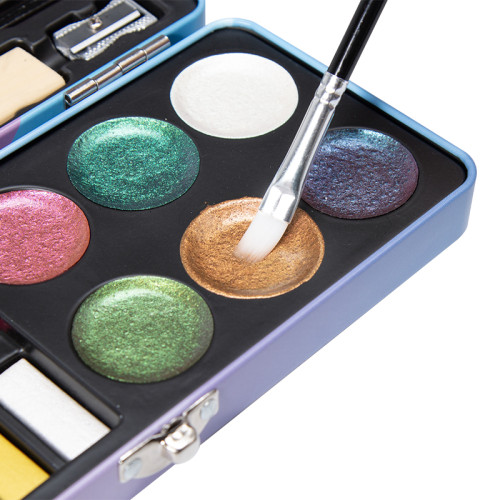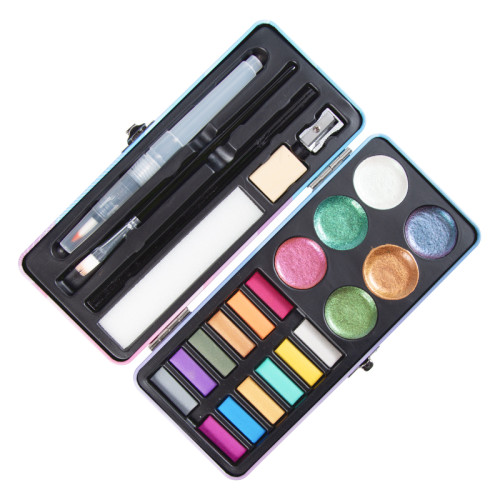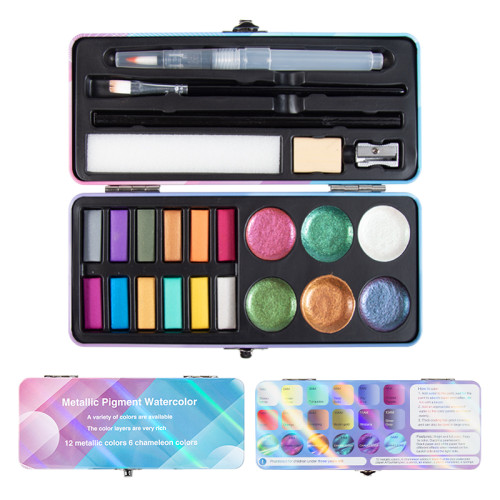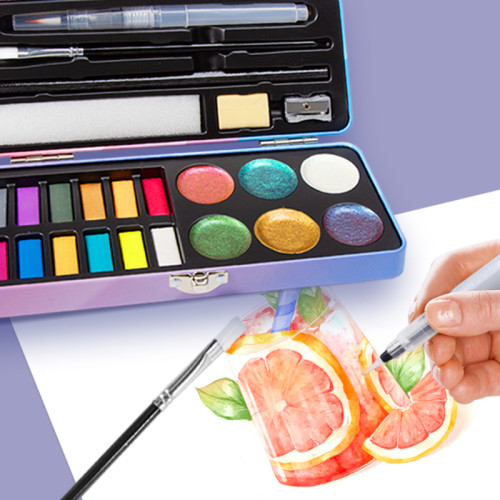 Wholesale Watercolor Kit: 24 Solid Colors for Creative Professionals
Item specifics
MOQ

2SETS
PAYMENT

PAYPAL
OEM

ACCEPT
SIZE

43*22*50cm;48set
Description
Wholesale Watercolor Kit: 24 Solid Colors for Creative Professionals

Advantages
High-Quality Watercolor Paints: The watercolor paints in this kit are made with highquality pigments and binders, ensuring excellent color brilliance, lightfastness, and blendability. They are designed to deliver smooth and even color application, enabling artists to achieve desired effects and seamless transitions in their paintings.
The Wholesale Watercolor Kit: 24 Solid Colors for Creative Professionals combines the versatility of 24 vibrant watercolor colors with high-quality materials. It caters to the needs of creative professionals who seek reliable and top-grade watercolor paints for their artistic pursuits. With its wide range of colors and professional-grade performance, this kit is an essential tool for unleashing creativity and creating captivating watercolor artworks.

24 Solid Watercolor Colors: The kit includes a selection of 24 vibrant and solid watercolor colors. These colors provide a wide range of options for creative professionals to explore and express their artistic visions. The solid pigments ensure rich and intense color saturation, allowing for stunning and captivating watercolor artworks.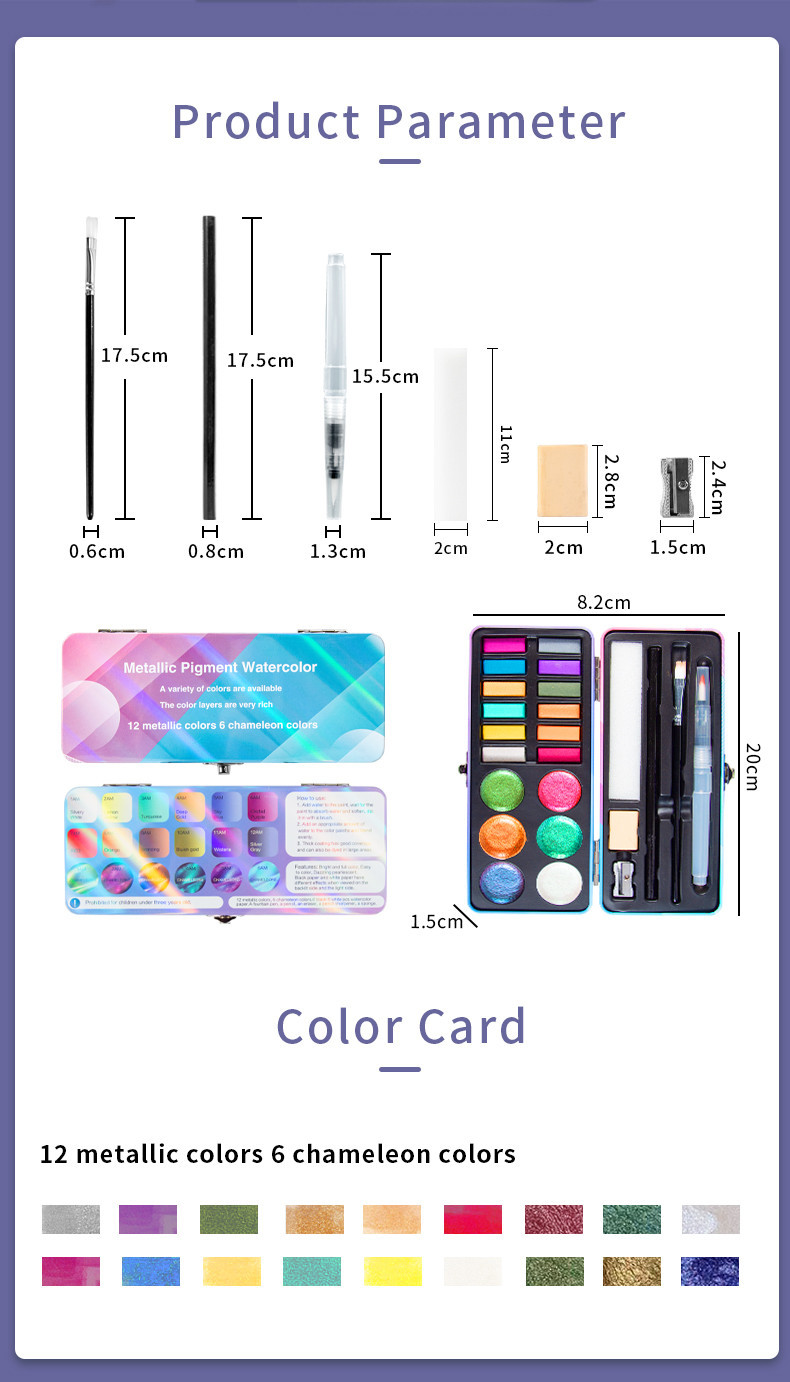 Wholesale Watercolor Kit: 24 Solid Colors for Creative Professionals

Payment:

Paypal

MOQ:

2sets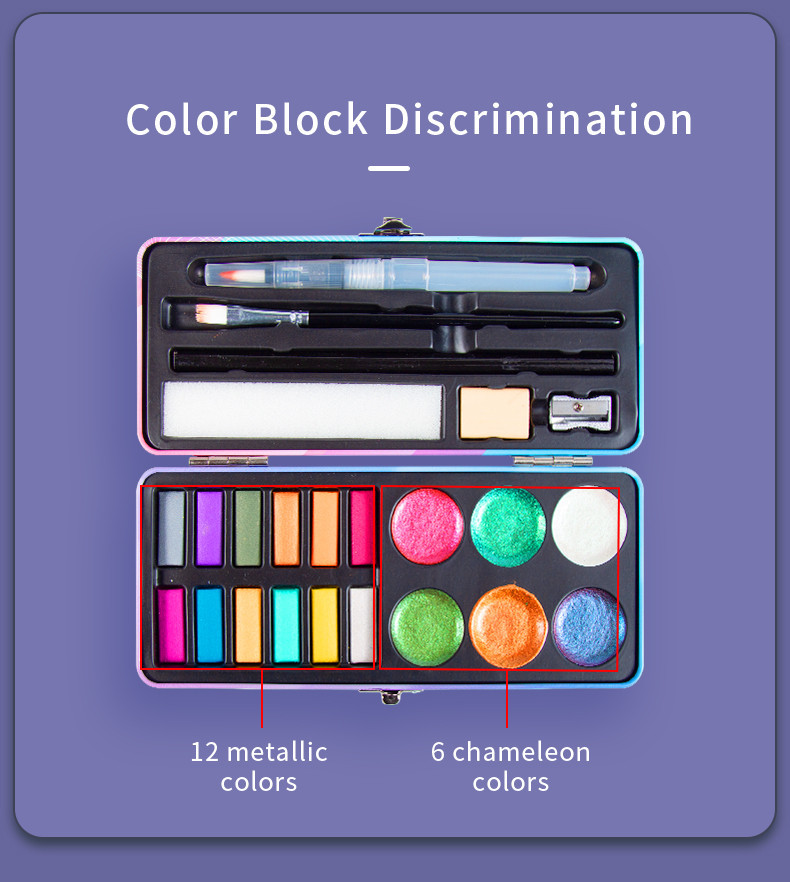 Professional-Grade Materials:

This watercolor kit is specifically designed for creative professionals who demand top-quality art supplies. The paints are made with professional-grade materials that meet the standards of professional artists, ensuring reliable performance and long-lasting results.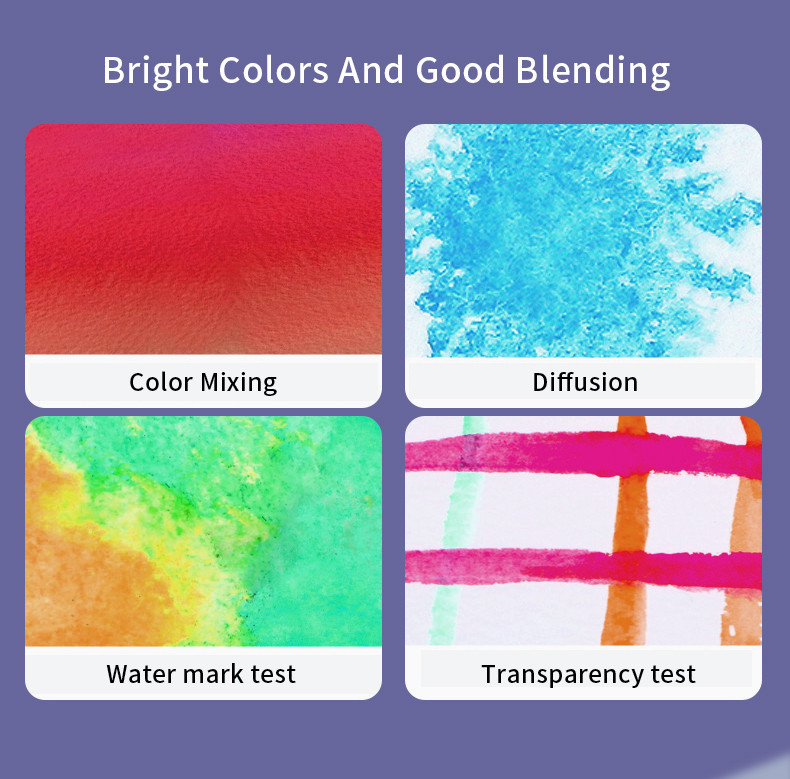 Versatile Applications:

The watercolor kit is suitable for various watercolor techniques, such as washes, glazing, wet-on-wet, and more. It can be used on different watercolor papers and surfaces, allowing artists to explore different textures and create unique effects in their artwork.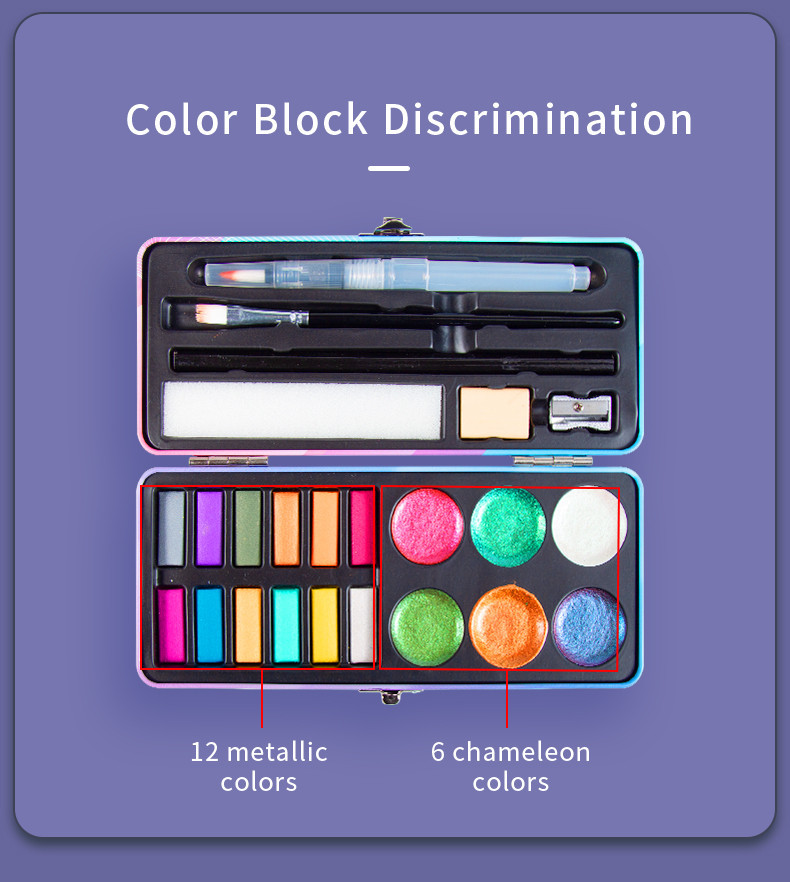 Wholesale Availability:

This watercolor kit is available for wholesale, making it an excellent choice for art supply stores, studios, and businesses catering to creative professionals. It provides a comprehensive set of high-quality watercolor paints in bulk, offering convenience and value for customers.