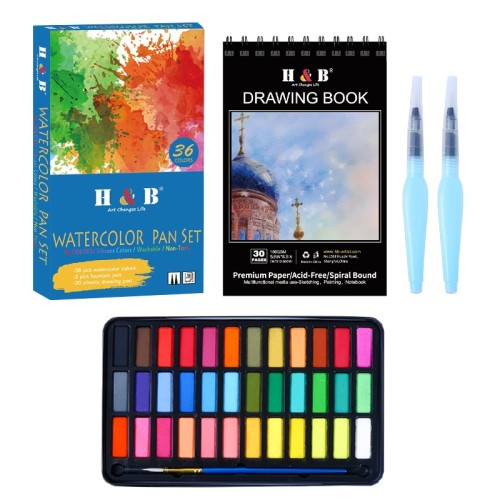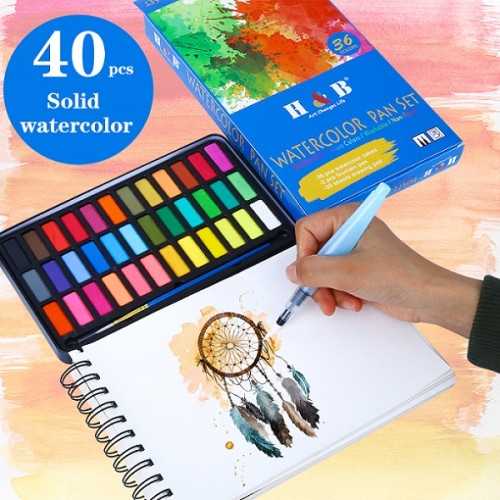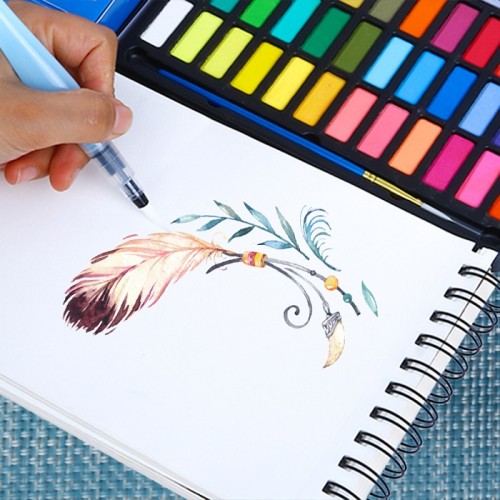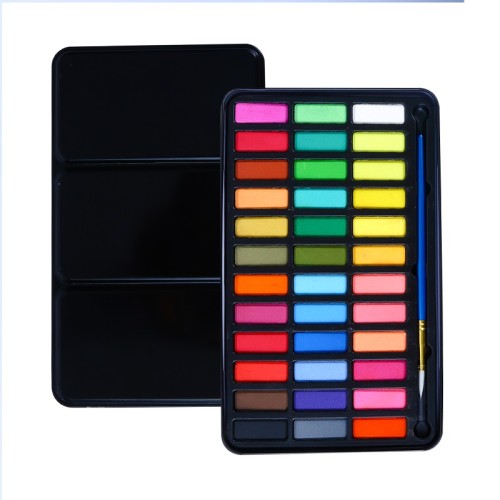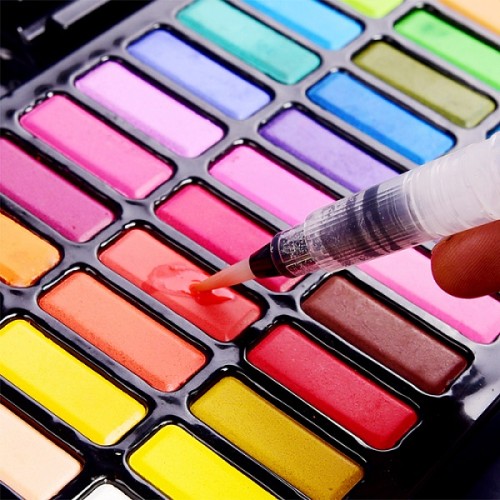 H&B 40 pcs professional solid watercolor set for kid watercolor painting for beginners
Item specifics
MOQ

2SETS
PAYMENT

PAYPAL
OEM

ACCEPT
SIZE

26*15.2*3cm
Description
H&B 40 pcs professional solid watercolor set for kid watercolor painting for beginners

Advantages
The H&B Professional Solid Watercolor Paint Set for Kids provides a safe and vibrant introduction to watercolor painting for young artists. With its easy-to-use solid paints, high-quality materials, and focus on creative development, this set is an excellent choice for fostering artistic skills and imagination in children.
Our painting kit is a comprehensive set of high-quality art supplies designed to inspire creativity and enhance artistic skills. The kit includes a variety of professional-grade paints, brushes, canvases, and accessories, allowing artists of all levels to explore their imagination and create stunning masterpieces. Whether you're a beginner or an experienced artist, our painting kit provides everything you need to embark on your artistic journey and bring your visions to life. Unleash your creativity with our versatile and reliable painting kit, perfect for art enthusiasts, students, and professionals alike.

3pcs sketching pencils(HB,4B,6B)
4pcs willow
1pc sandpaper pad(small size)
6pcs charcoal sticker(2pcs soft,2pcs medium,2pcs hard)
2pcs chalk
3pcs charcoal pencils(soft, medium, hard)
4pcs paper stumps(2pcs 1/4 hollow paper stump, 5/16 hollow paper stump,small (6.7*130mm solid paper stump)
1pc double hole metal pencil sharpener
1pc Plastic rubber (size:4*3.5*0.7cm)

H&B 40 pcs professional solid watercolor set for kid watercolor painting for beginners

Payment:

Paypal

MOQ:

2sets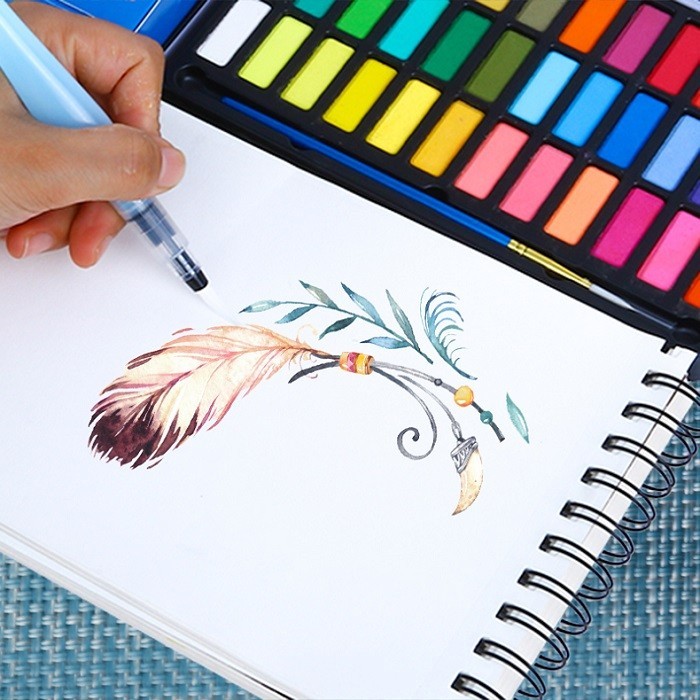 High-Quality Materials:

The watercolor paints in this set are made with high-quality pigments, ensuring bright and long-lasting colors. They are formulated to provide good coverage and excellent color payoff, allowing kids to achieve satisfying results in their paintings.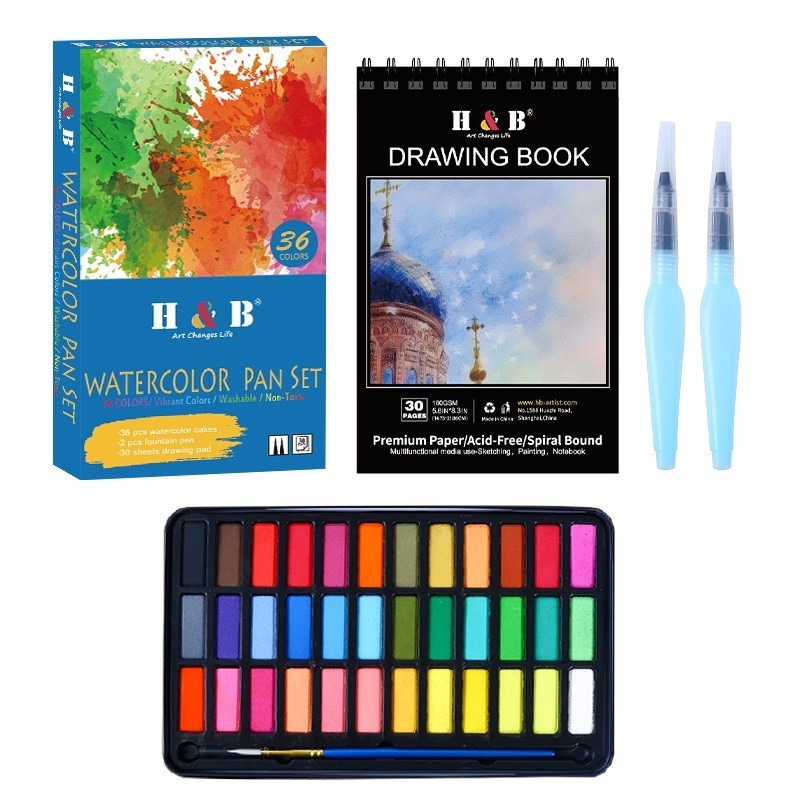 Suitable for Various Art Projects:

The solid watercolor paints are suitable for a variety of art projects, including painting on paper, creating greeting cards, and other crafts. Kids can explore different techniques and experiment with various painting surfaces to enhance their artistic skills.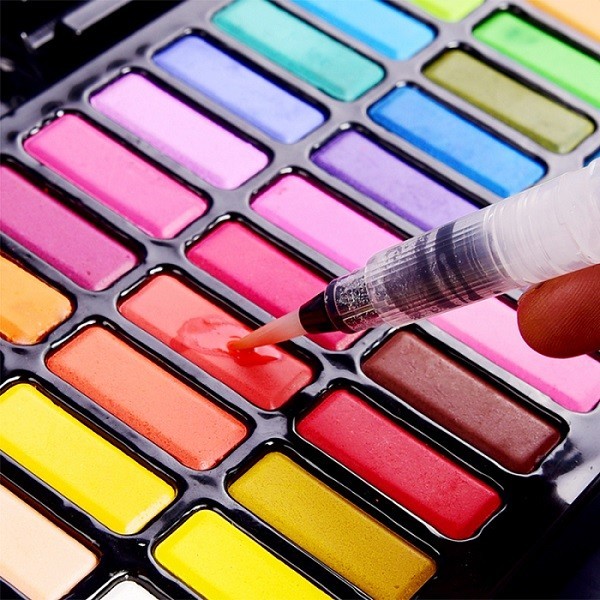 Vibrant Colors:

The set includes a selection of vibrant colors that are appealing to kids. These colors allow children to unleash their creativity and imagination, creating colorful and expressive watercolor artworks.