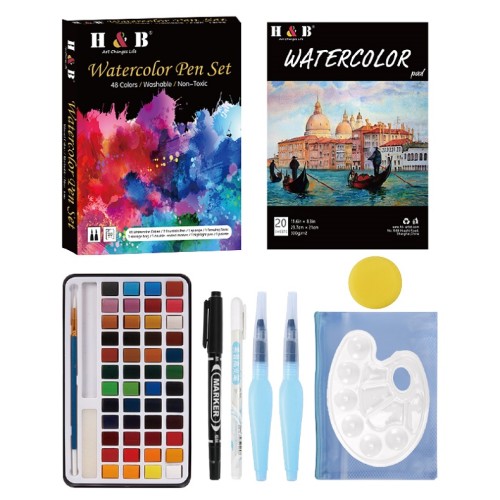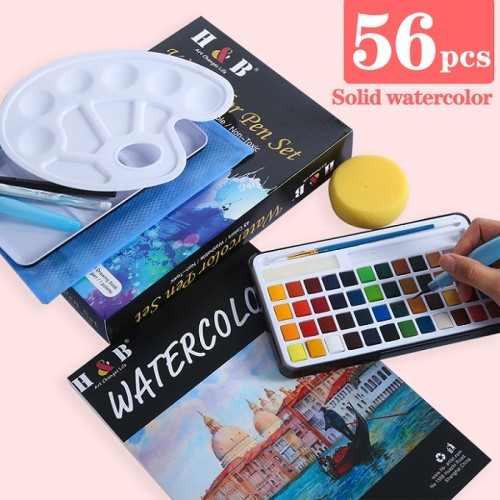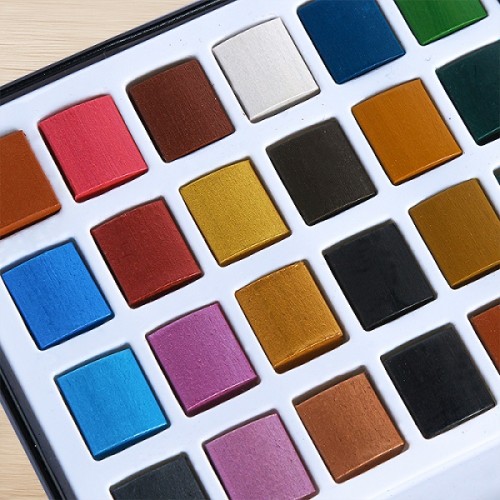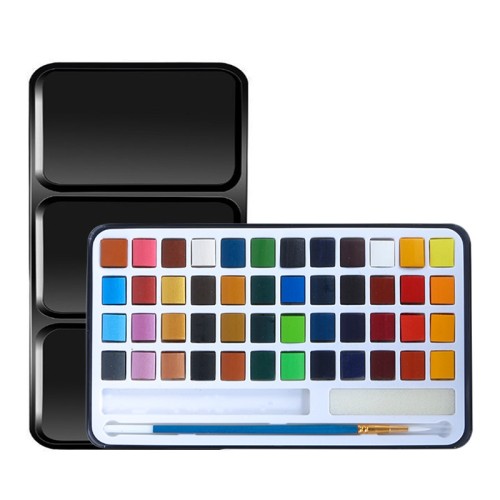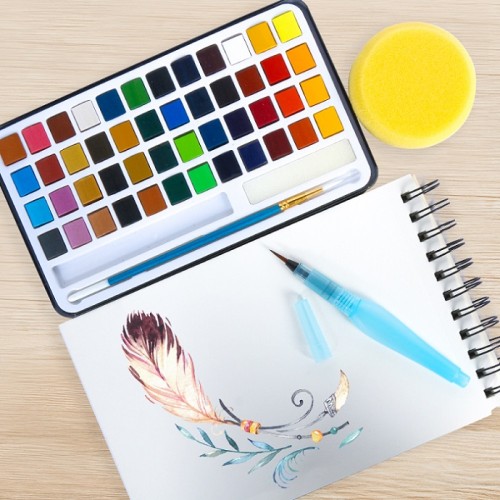 H&B 56pcs professional solid watercolor paint set Mexico watercolor paintings
Item specifics
MOQ

2SETS
PAYMENT

PAYPAL
OEM

ACCEPT
SIZE

29.8* 22*4.8CM/906g
Description
H&B 56pcs professional solid watercolor paint set Mexico watercolor paintings

Advantages
High-Quality Materials: The watercolor paints in this set are made with high-quality pigments, ensuring bright and long-lasting colors. They are formulated to provide good coverage and excellent color payoff, allowing kids to achieve satisfying results in their paintings
Brief description of H & B 56 professional solid watercolor paint set
Features of H & B 56 professional solid watercolor paint set are:
Solid watercolor: The color is bright and bright, the color block is not easy to crack, and the adhesion is strong. watercolor paintings
It has good color solubility, and it can be used with a tap pen dipped in water and used as a brush accessory.
Water fountain pen: With solid watercolor, it can be used when dipped in water. The pen has a delicate tip and a comfortable grip.
White highlight pen: used to brighten the main body and toning.
Mark hook line pen: used to portray details and strokes.
Storage bag: The suit is matched with a portable storage bag, and the painting tools are directly loaded, which is convenient for going out and sketching.
H & B 56 professional solid watercolor paint set combination:
48-color solid watercolor
2 fountain pens
1 A4 watercolor book
1 double-headed marker
1 highlight pen
1 storage bag
1 sponge
1 palette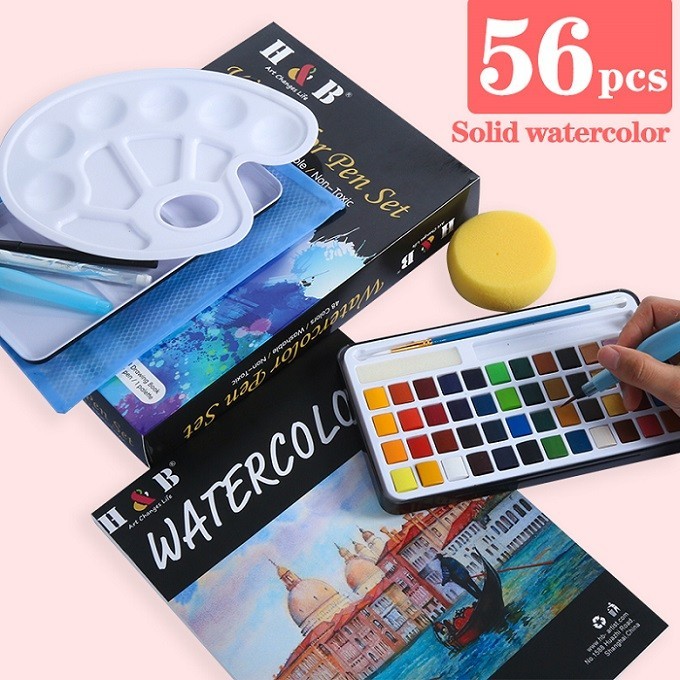 H&B 56pcs professional solid watercolor paint set Mexico watercolor paintings

Payment:

Paypal

MOQ:

2sets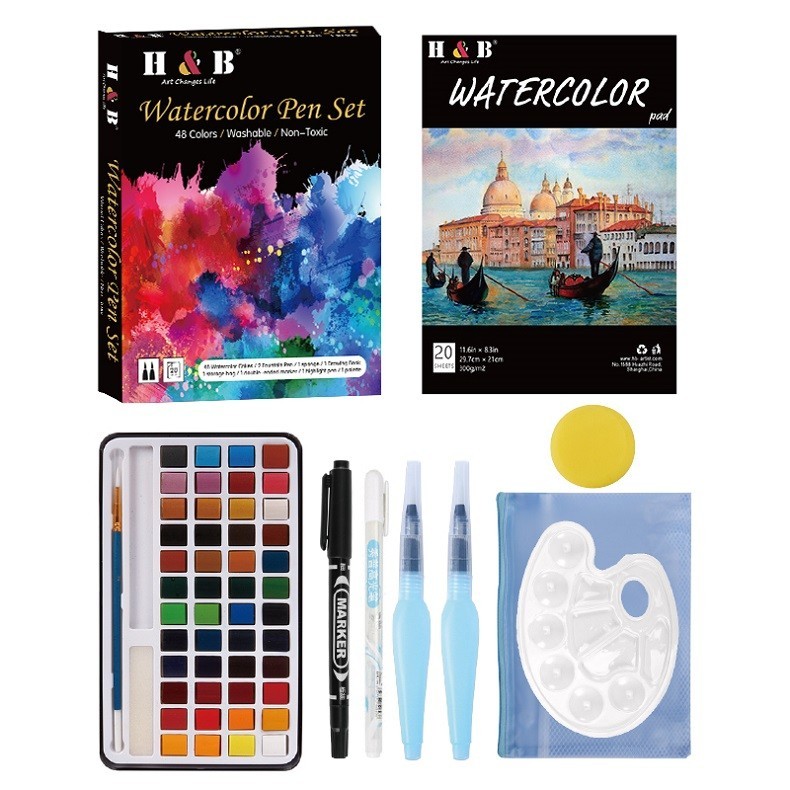 Vibrant Colors:

The set includes a selection of vibrant colors that are appealing to kids. These colors allow children to unleash their creativity and imagination, creating colorful and expressive watercolor artworks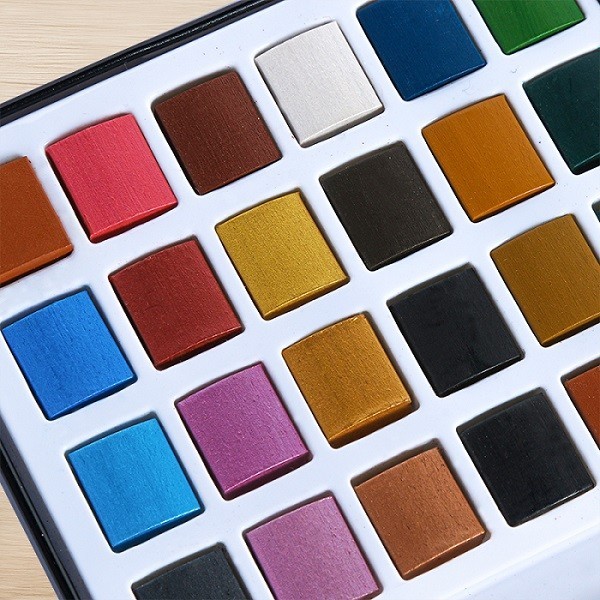 Suitable for Various Art Projects:

The solid watercolor paints are suitable for a variety of art projects, including painting on paper, creating greeting cards, and other crafts. Kids can explore different techniques and experiment with various painting surfaces to enhance their artistic skills.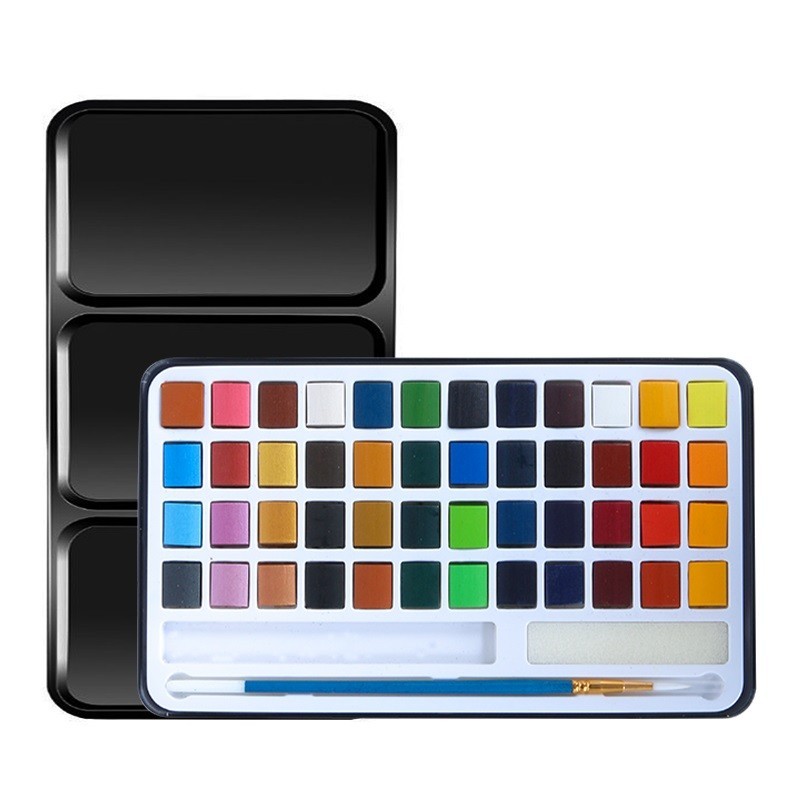 Easy-to-Use and Blendable:

The solid watercolor paints have a smooth and creamy texture, making them easy for kids to work with. They are blendable, allowing young artists to experiment with mixing colors and creating different shades and gradients.