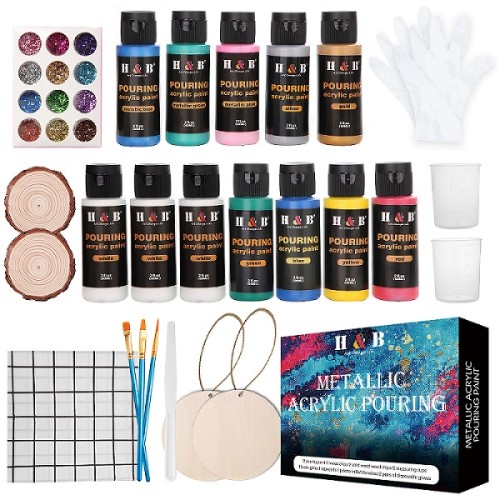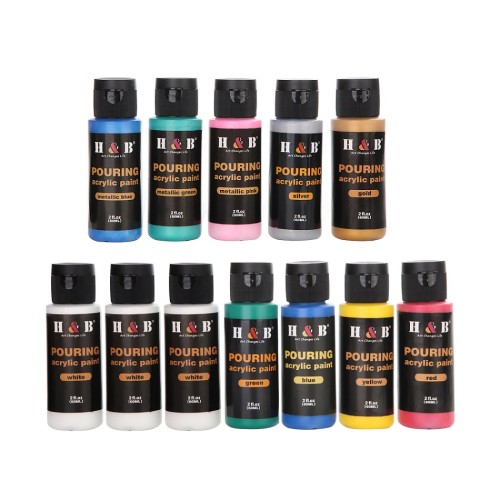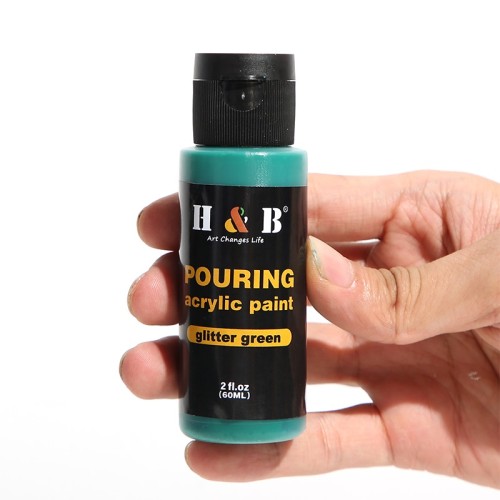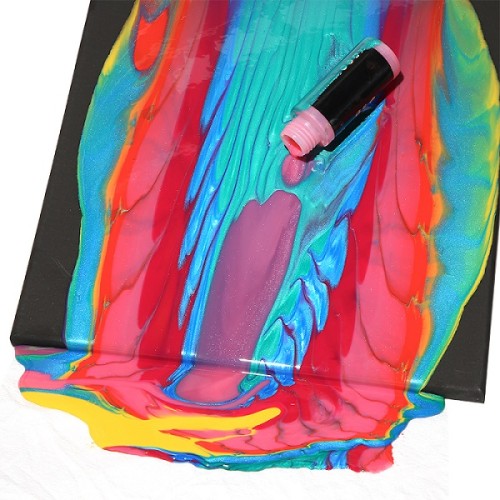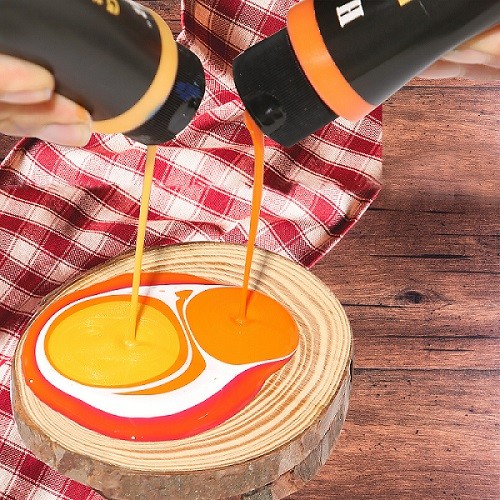 H&B 37pcs Professional Metallic Pouring Fluid Acrylic - Customizable for Your Brand
Item specifics
MOQ

2SETS
PAYMENT

PAYPAL
OEM

ACCEPT
SIZE

27*20.8*5.8cm
Use

School
Description
H&B 37pcs Professional Metallic Pouring Fluid Acrylic - Customizable for Your Brand

Advantages
Child-friendly and non-toxic: The metallic pouring fluid acrylic paints are safe for children to use. They are non-toxic, ensuring the well-being of young artists. Parents and educators can have peace of mind while children enjoy their creative process.
Brief description of H & B 37 professional metallic pouring paint
H&B 37 professional metallic pouring paint is a great product of our company, and it is a kind of acrylic paint that is very worthy of your purchase. The characteristic of acrylic is that it is very fluid, you can open it and draw immediately. It is suitable for friends with zero foundation and can DIY at will. Friends who use this product can give full play to their creativity and enjoy the beauty of life. Friends who love art can also use it in a variety of expressions and techniques. The packaging of H & B 37 professional metallic pouring paint uses a flip-top bottle mouth, which can be easily squeezed out, and the bottle is small and easy to carry.
H & B 37 professional metallic pouring paint combination:
12 bottle fluid paint ;2 wood chips + cotton rope ;2 solid wood logs ;12 color glitter 1; measuring cup; 2 pairs of disposable gloves
;Disposable tablecloth ;3 palette knives ;3 brushes (1 set)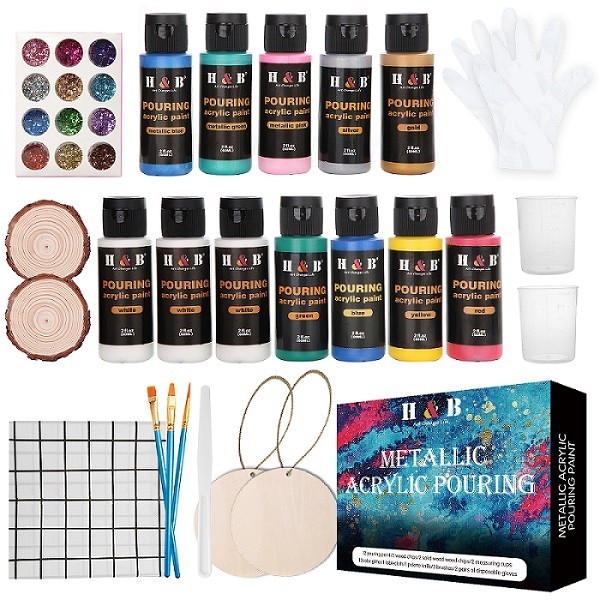 H&B 37pcs Professional Metallic Pouring Fluid Acrylic - Customizable for Your Brand

Payment:

Paypal

MOQ:

2sets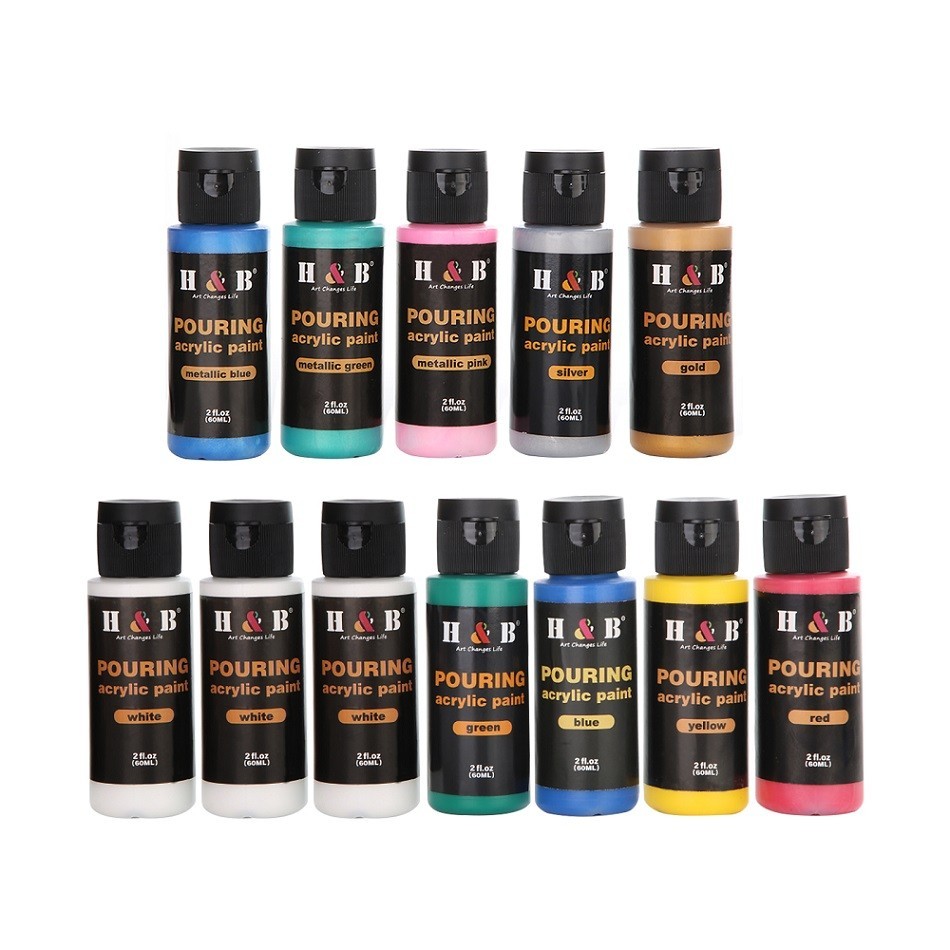 Easy application:

The paints have a fluid consistency, making them easy to pour and manipulate on various surfaces. Children can effortlessly achieve beautiful metallic effects, creating fascinating patterns and textures in their artwork.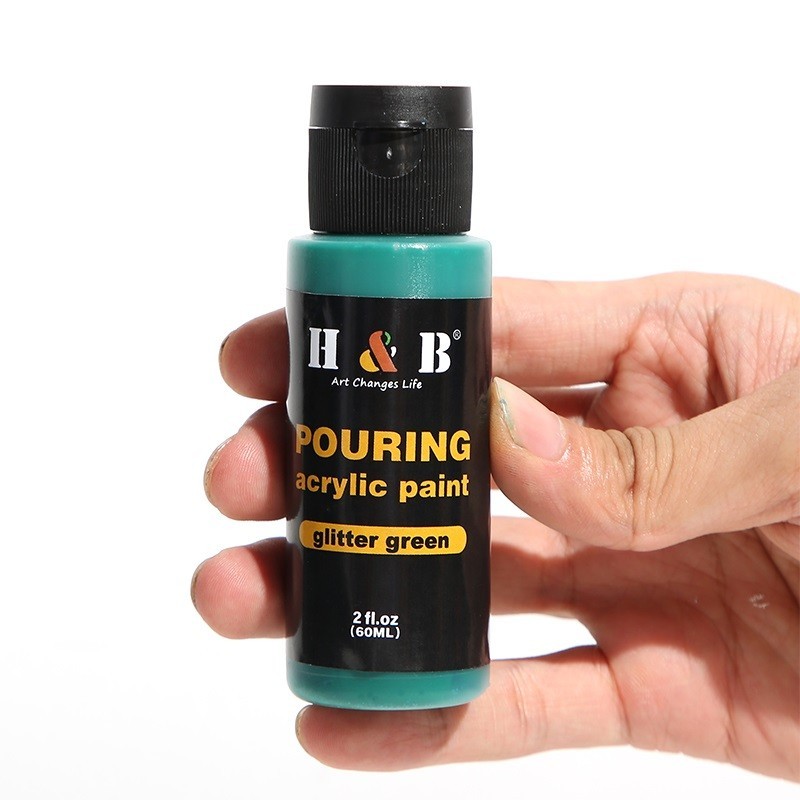 Versatile usage:

The metallic pouring fluid acrylics can be used for a variety of art projects, including canvas paintings, crafts, and DIY projects. Children can explore different techniques and experiment with various surfaces to unleash their creativity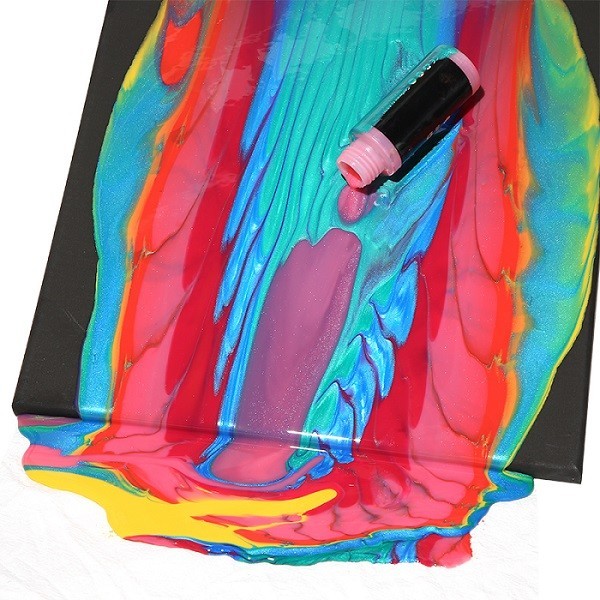 Promotes creativity and self-expression:

This paint set encourages children to express themselves artistically and explore their imagination. It fosters creativity, fine motor skills, and visual perception, allowing young artists to develop their artistic abilities.