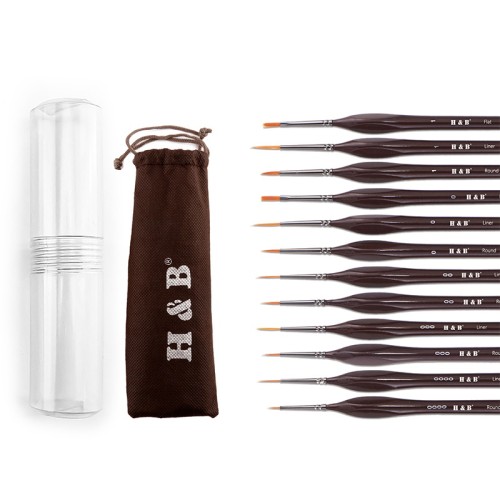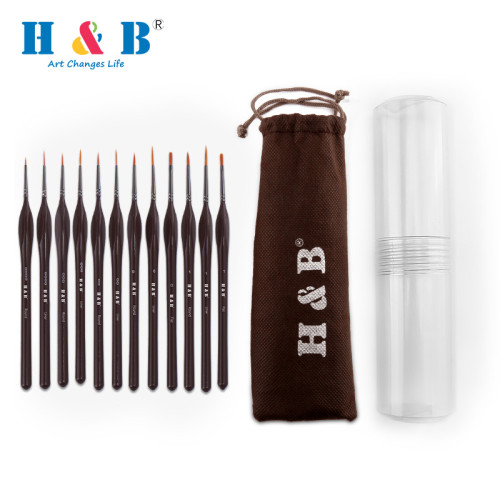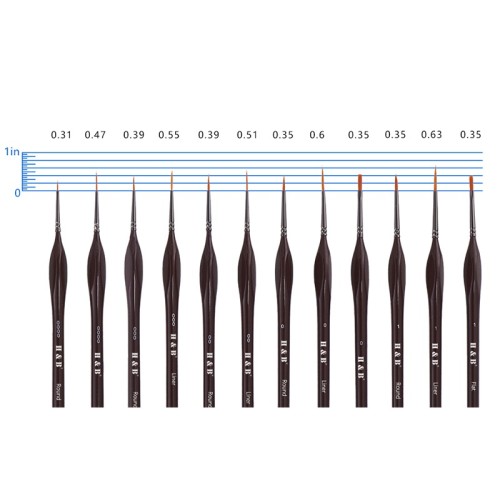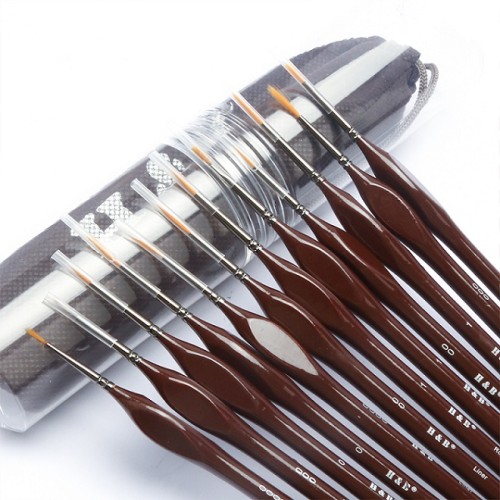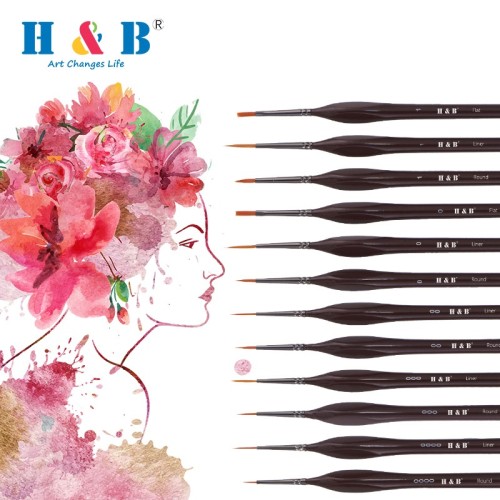 Customizable Office & School Supplies: H&B's 12-Piece Nylon Paint Brush Set
Item specifics
MOQ

2SETS
PAYMENT

PAYPAL
OEM

ACCEPT
Description
Customizable Office & School Supplies: H&B's 12-Piece Nylon Paint Brush Set

Advantages
Wholesale Availability: This art supplies kit is available for wholesale, making it an ideal choice for art supply stores, educational institutions, and businesses catering to artists and art enthusiasts. It provides a comprehensive solution for customers looking for quality brushes and colored pencils in bulk.
Brief description of H & B 12 pcs nylon brush for paint
1. Strictly selected high-quality nylon, soft and elastic, soft texture, good elasticity, and easier to control brush strokes.
2. Seamless aluminum tube, stable and reliable.
3. Ergonomic grip, solid wood penholder, conforms to the finger position and groove, and feels comfortable.
4. High-precision micro-printing technology, pen barrel parameter data, text are clearly visible, the embodiment of quality.
H & B 12 pcs nylon brush for paint combination:
12 hook line pens
Non-woven bags
pvc bucket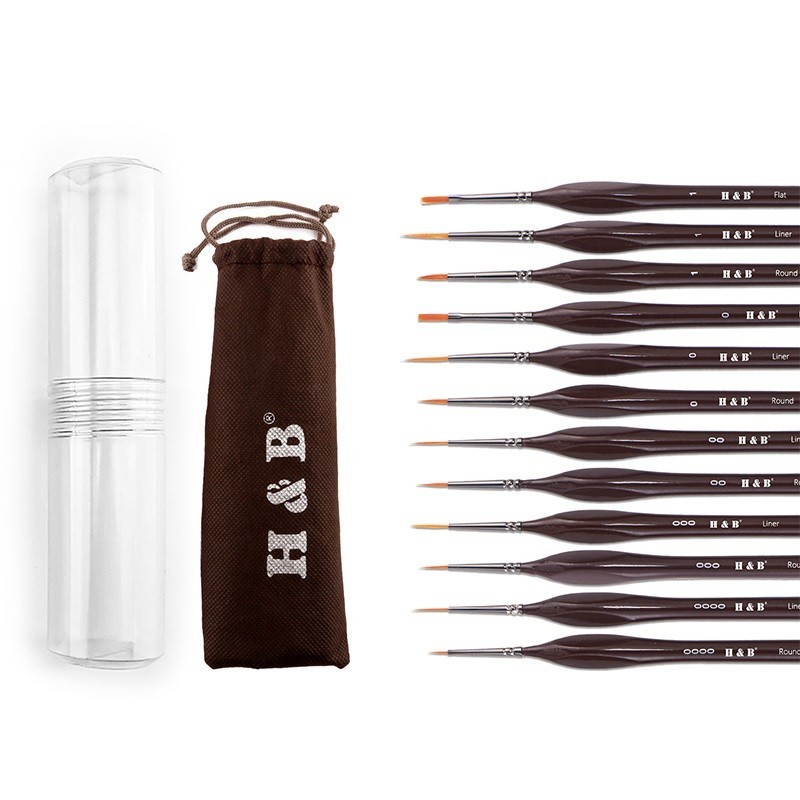 Customizable Office & School Supplies: H&B's 12-Piece Nylon Paint Brush Set

Payment:

Paypal

MOQ:

2sets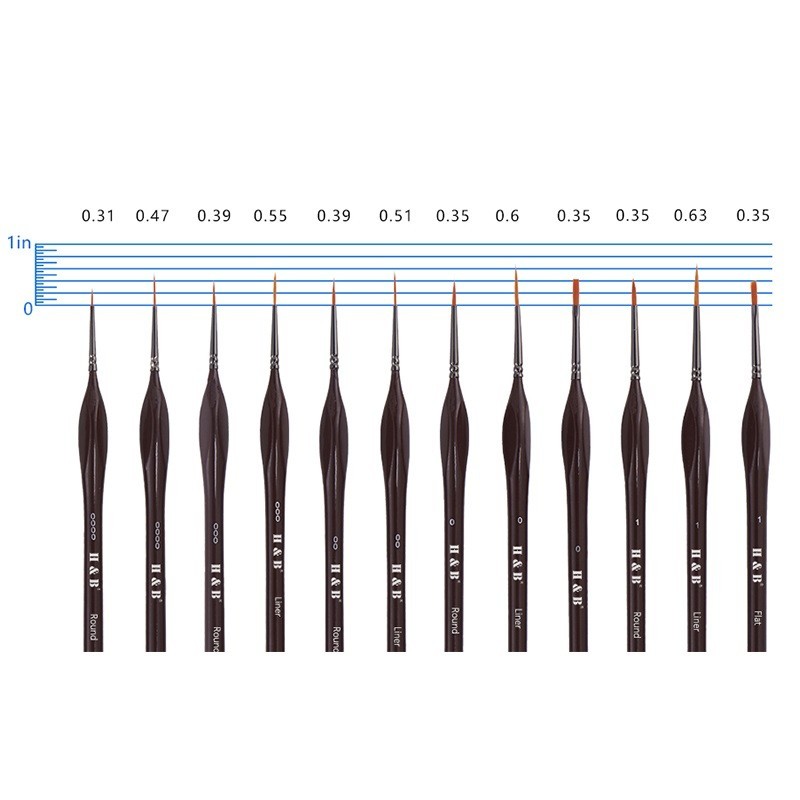 Premium Quality:

The brushes and colored pencils in this kit are made with premium materials, ensuring durability and longevity. They are crafted to withstand frequent use and provide reliable performance for artists of all skill levels.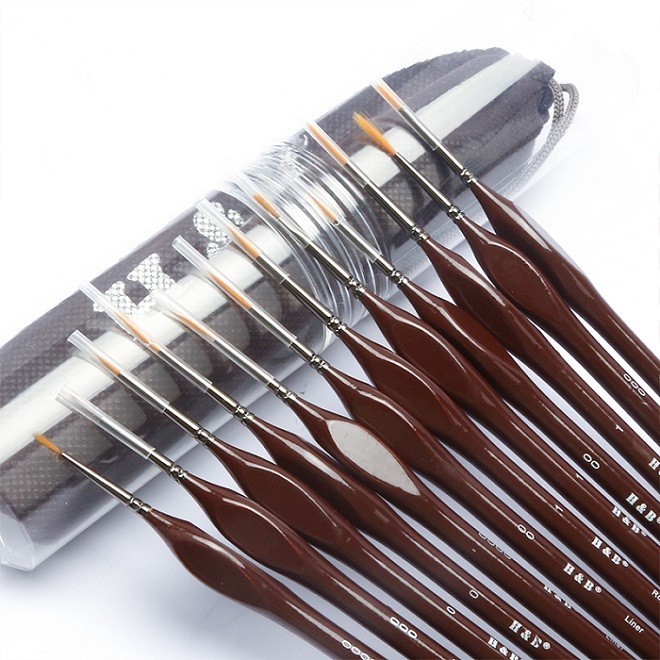 Versatile Applications:

The brush set and colored pencil kit are suitable for a variety of art projects, including painting, drawing, sketching, and coloring. They can be used on different surfaces, such as paper, canvas, and wood, allowing artists to explore their creativity and create stunning artworks.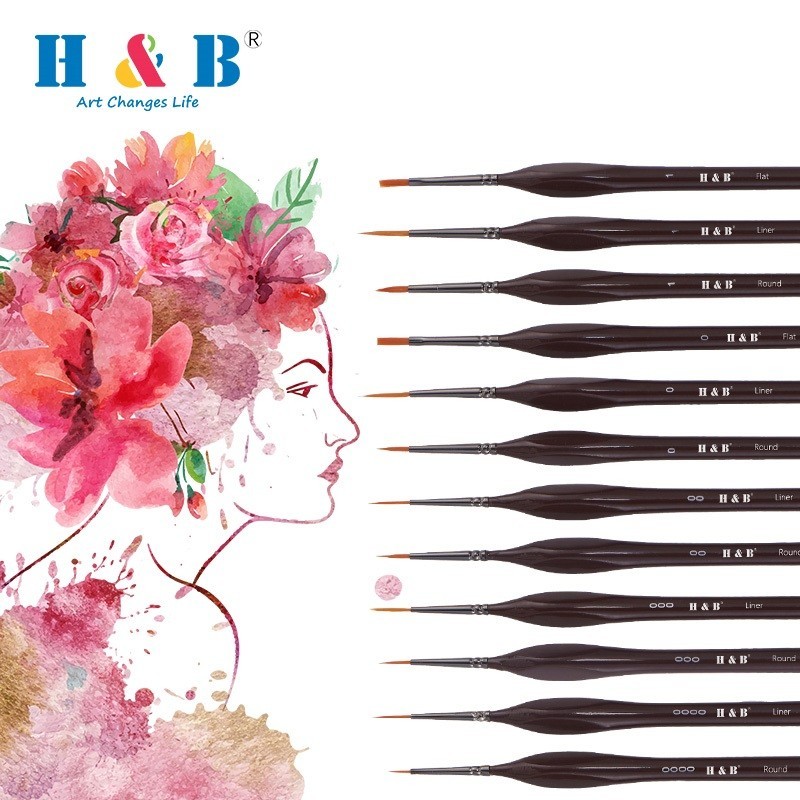 The Wholesale Art Supplies:

H&B 13pcs Brush Set and Colored Pencil Kit combines the versatility of a brush set and the vibrant colors of colored pencils. With premium quality materials and a wide range of applications, this kit offers artists a complete set of tools to bring their creative visions to life.