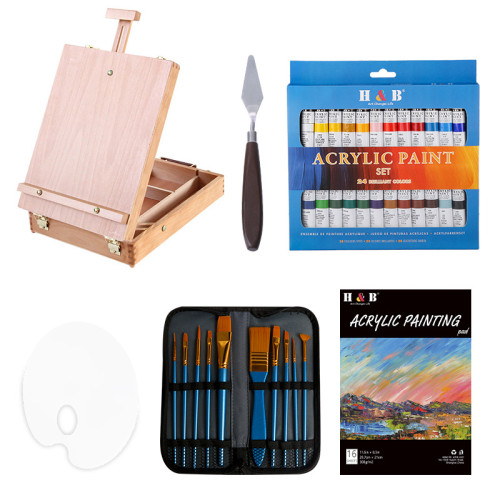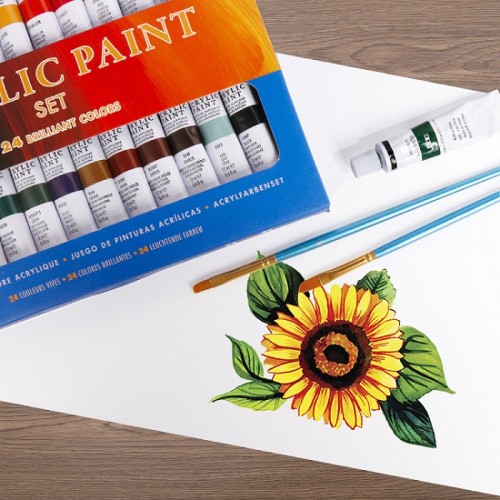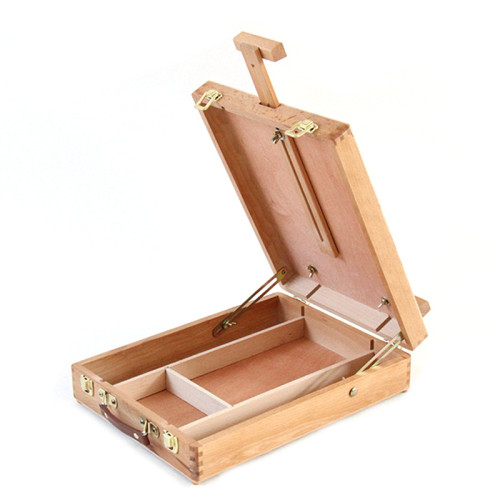 H&B 38 acrylic paint box set for children acrylic paint set for wholesale
Item specifics
MOQ

2SETS
PAYMENT

PAYPAL
OEM

ACCEPT
SIZE

38.5*28.2*11.5cm
Use

Children
Description
H&B 38 acrylic paint box set for children acrylic paint set for wholesale

Advantages
Child-friendly: This acrylic paint set is specifically created for children, providing a safe and enjoyable painting experience. It is suitable for kids of all skill levels, making it perfect for schools, art classes, and creative play.
Do you believe that art changes life? Everyone has eyes to discover beauty, but the world seen in everyone's eyes is different. Expressing the life you see through art, the world is colorful. H & B 38 acrylic paint box set is the representative of H & B acrylic paint. It has strong fluidity, delicate and smooth, and a variety of expression methods give you a different sense of art. If you can buy our set, you don't need to buy another book. The set comes with an acrylic book. The biggest advantage of this acrylic set lies in its packaging: the drawing box. You can give it as a gift to friends around you. Or you can take it out for sketching, which is very convenient.
H & B 38 acrylic paint box set combination:
1 painting box
24 pigments (12ML)
10 brushes
1 palette knife)
1 palette
1 copy of acrylic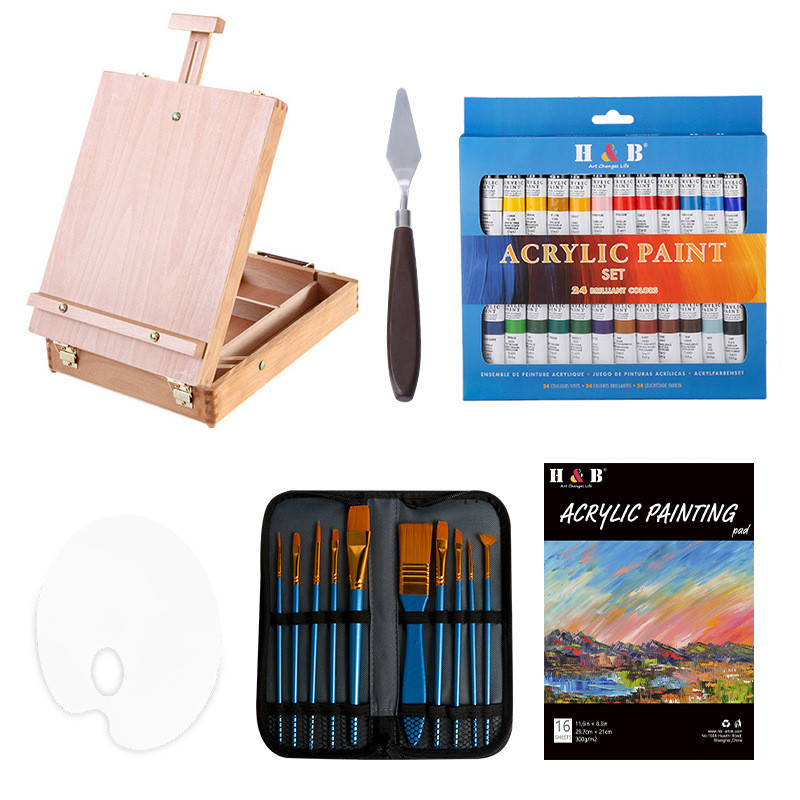 H&B 38 acrylic paint box set for children acrylic paint set for wholesale

Payment:

Paypal

MOQ:

2sets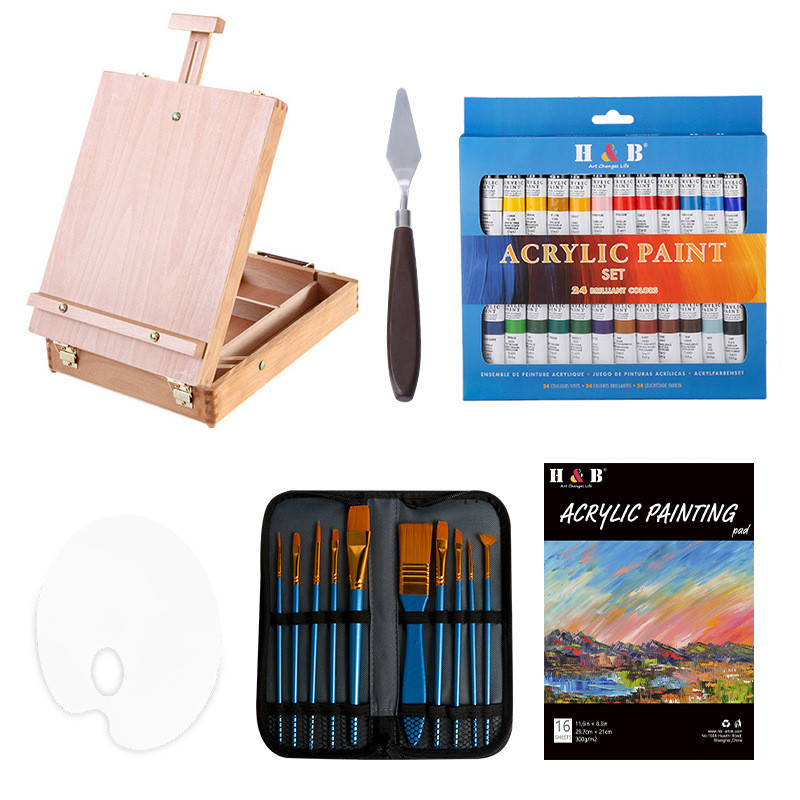 The set includes 38 vibrant acrylic paint colors, offering a wide range of options for young artists to explore and experiment with. The colors are vibrant and easy to mix, allowing children to unleash their creativity and bring their imaginations to life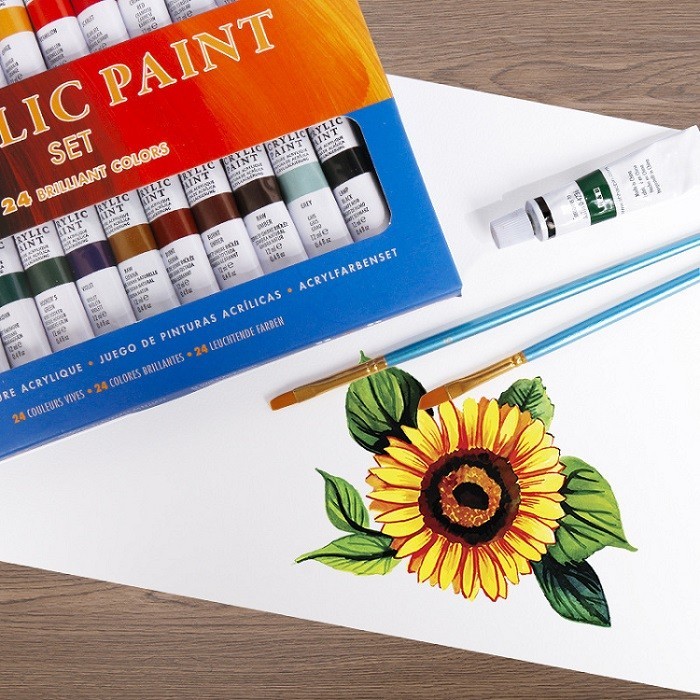 The paints in this set are of high quality, ensuring smooth application and excellent color coverage. They are non-toxic and safe for children to use, providing peace of mind for parents and educators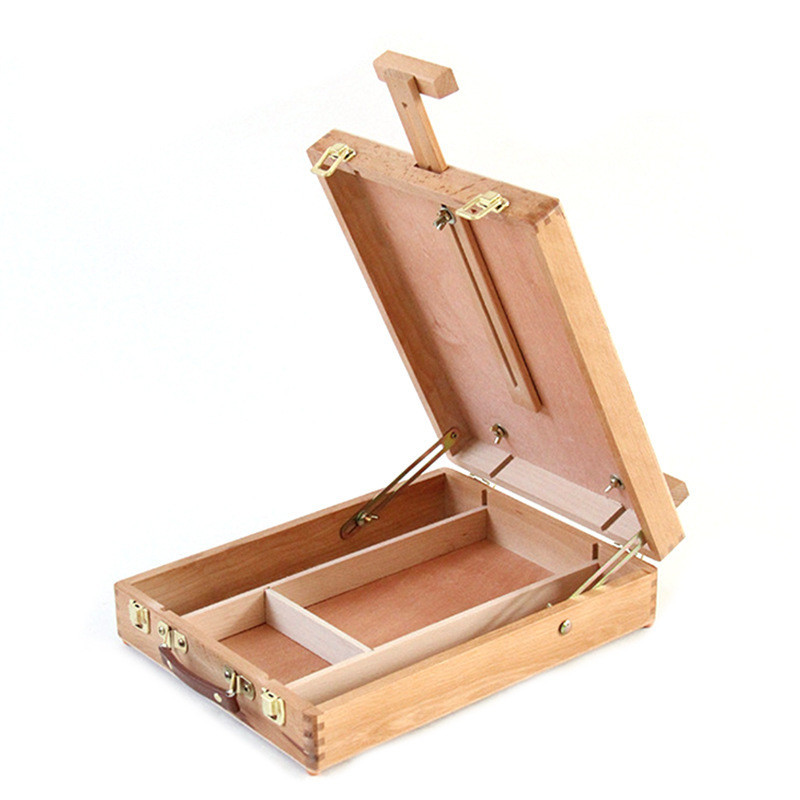 The acrylic paint set comes in a convenient box that includes 38 paint tubes, paintbrushes, mixing palettes, and other painting accessories. It provides everything children need to start their artistic journey and express themselves through acrylic painting.