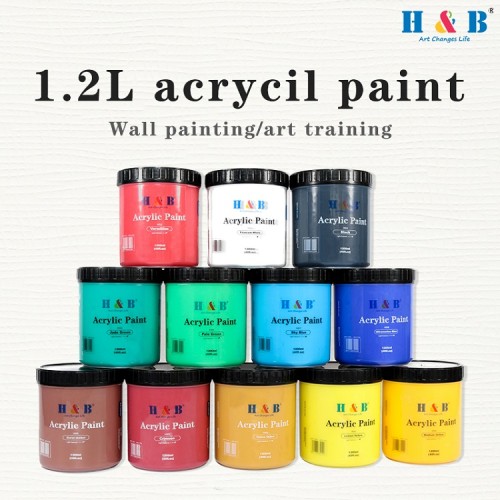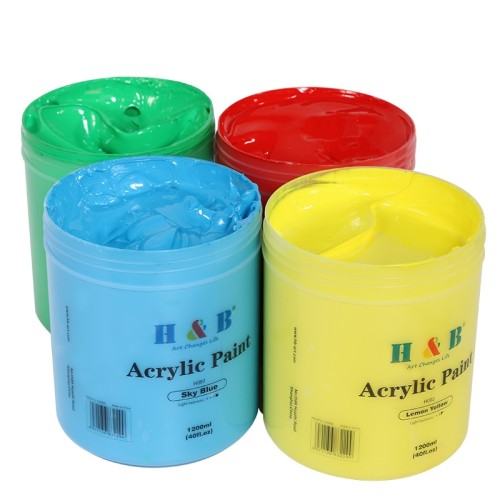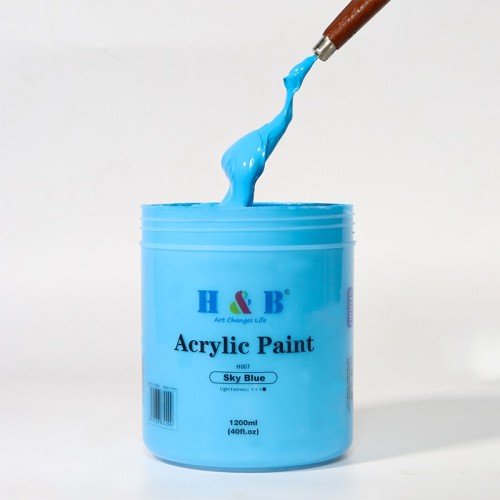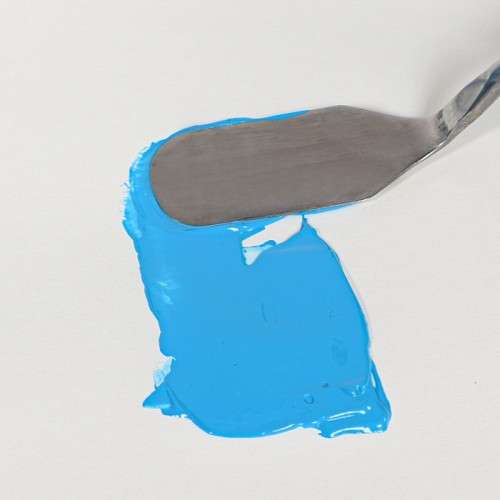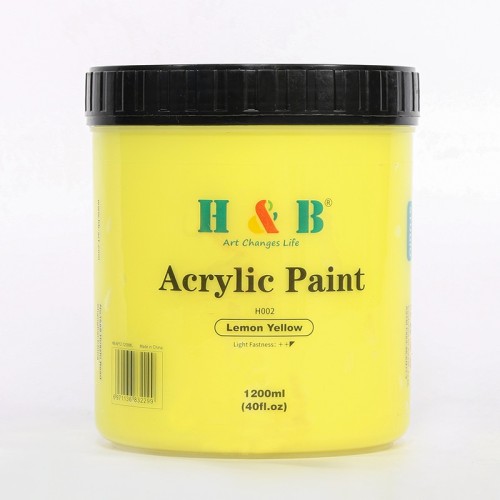 H&B 1200ML Professional acrylic paint pouring for wholesale
Item specifics
MOQ

2SETS
PAYMENT

PAYPAL
OEM

ACCEPT
SIZE

13.5*12cm
Use

School
Description
H&B 1200ML Professional acrylic paint pouring for wholesale

Advantages
Professional-grade quality: This acrylic paint pouring set is designed for professional artists and enthusiasts who seek high-quality materials for their artwork. The paints are carefully formulated to deliver vibrant colors, excellent flow, and optimal consistency for acrylic pouring techniques.
H & B 1200ML Professional Acrylic Paint will make you admire acrylic paint. Pigment characteristics: mellow color, high gloss, uniform paste, smooth and delicate, strong covering power, and more texture. H & B Professional Acrylic Paint is suitable for a variety of people, whether you are a beginner or a professional artist, you can use it to paint. H & B 1200ML Professional Acrylic Paint is very versatile. You can use it wholesale for teaching, creative diy, studio, or just want to buy a little to try painting. H & B 1200ML Professional Acrylic Paint is currently on sale, and there will be quite a lot of discounts waiting for you. If you want to buy, please contact us. acrylic painting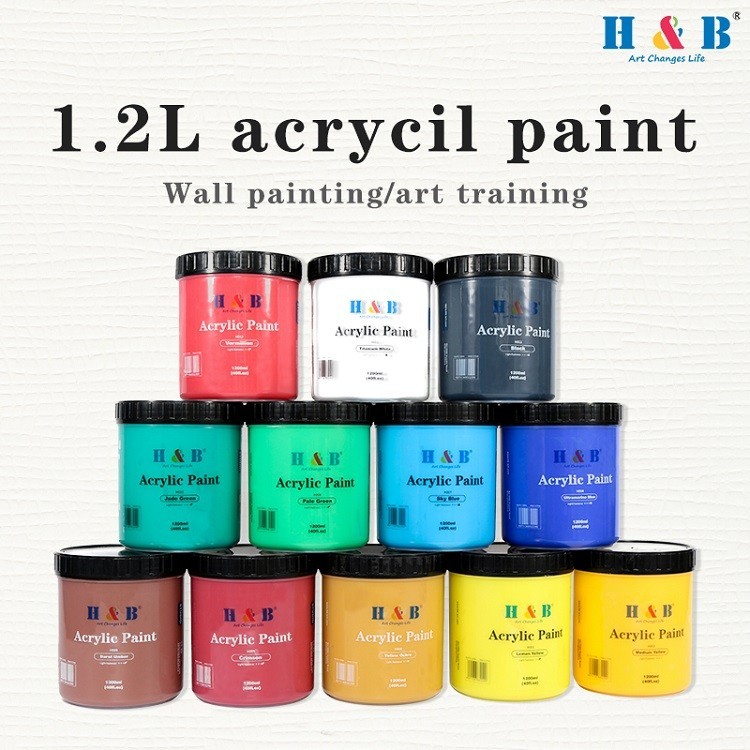 H&B 1200ML Professional acrylic paint pouring for wholesale

Payment:

Paypal

MOQ:

2sets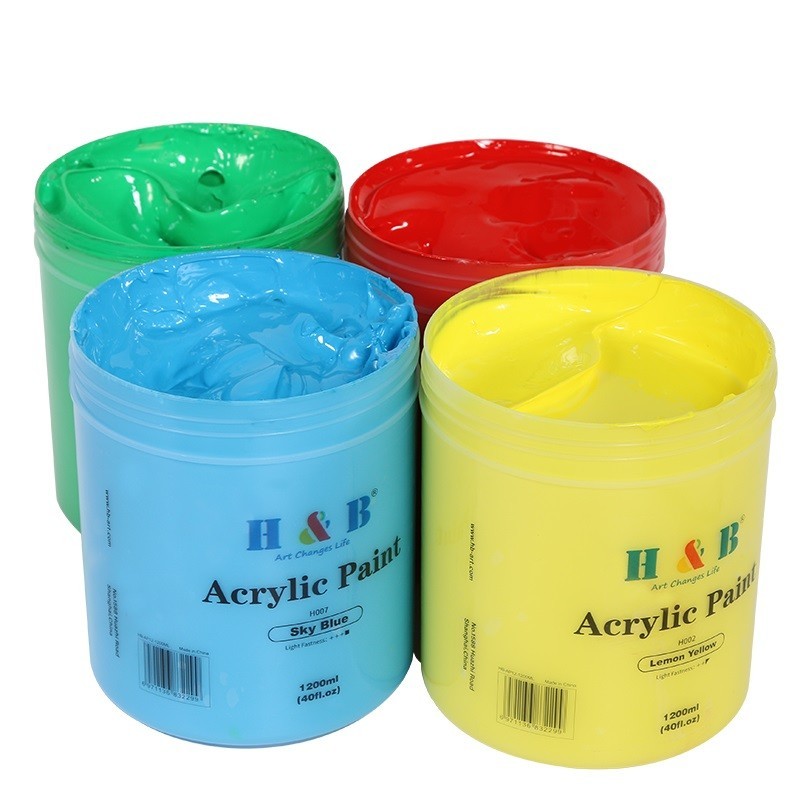 Large capacity:

The set includes 1200ML (milliliters) containers of acrylic paint, providing artists with ample supply for their pouring projects. The generous quantity allows for extensive coverage and the creation of larger artworks.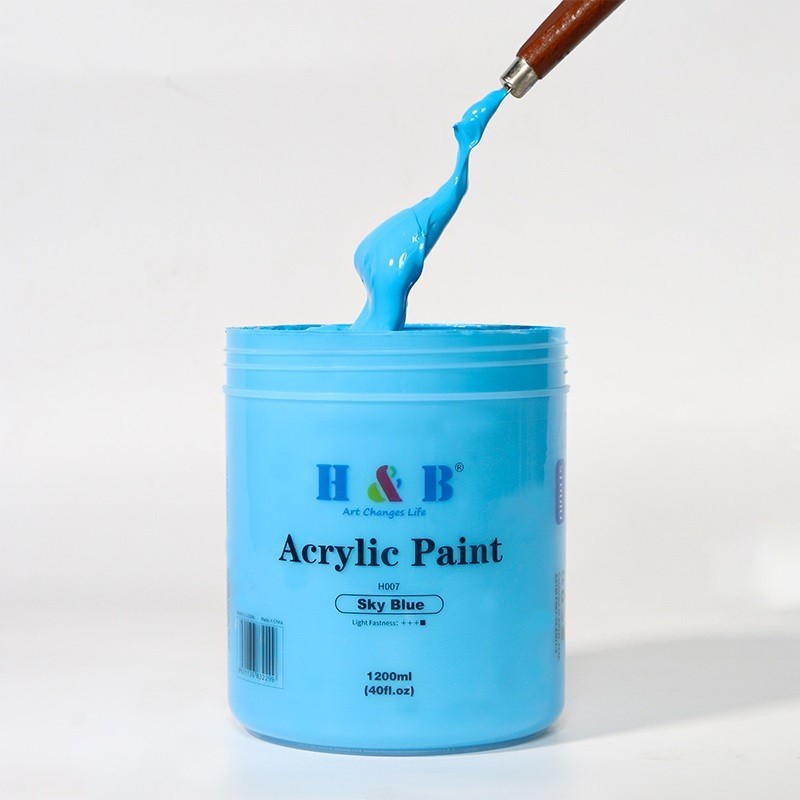 Versatile pouring medium:

The set includes a professional-grade pouring medium that is specifically designed for acrylic pouring techniques. The pouring medium helps to enhance the flow and movement of the paint, allowing artists to create mesmerizing abstract patterns and effects.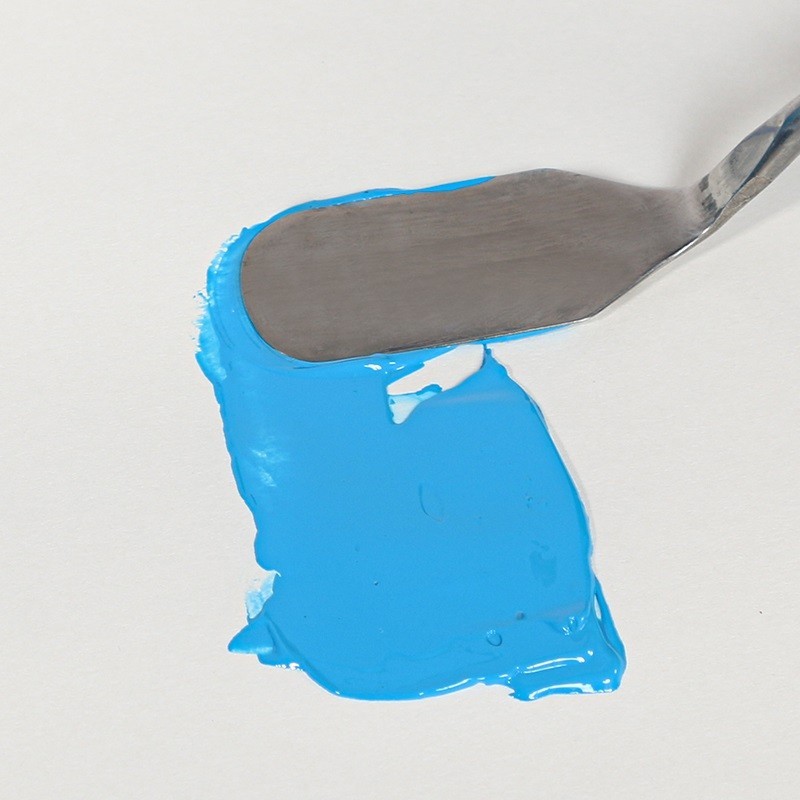 Wholesale availability:

This professional acrylic paint pouring set is available for wholesale, making it an ideal choice for art supply stores, studios, and businesses catering to professional artists. It offers a comprehensive solution for those seeking high-quality acrylic pouring materials in bulk.