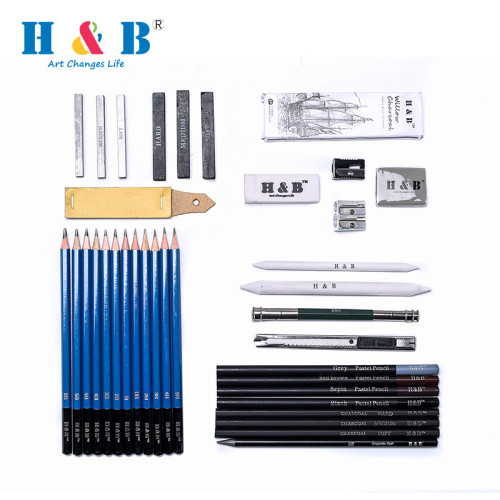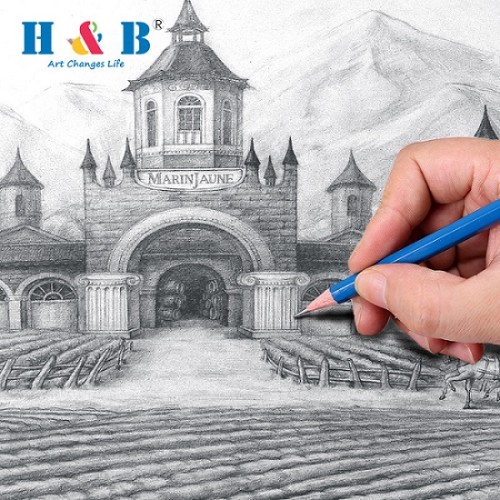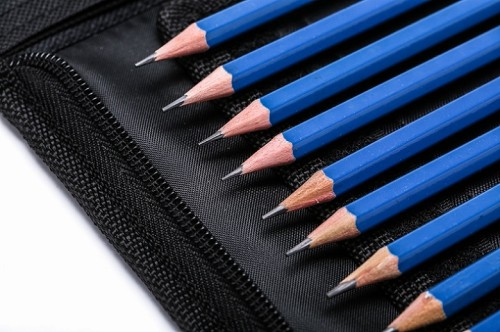 H&B Professional drawing pencil set 32pcs Sketching Pencils Set USA
Item specifics
MOQ

2SETS
PAYMENT

PAYPAL
OEM

ACCEPT
Size

24*20.8*3.3cm
Description
H&B Professional drawing pencil set 32pcs Sketching Pencils Set USA

Advantages
Premium Quality: These watercolor pencils are crafted with high-quality pigments, ensuring rich and vibrant colors that blend effortlessly when activated with water
Brief description of H & B 32 pcs drawing pencil set
H & B 32 pcs drawing pencil sets contains a lot of small things, there are 32 pieces, to meet your professional requirements and richness requirements for drawing. H & B sketching pencils set 32 has many advantages. For example, it has up to 12 shades of gray for you to choose from. It has complete functions. You can use it to write, portray, and sketch. In addition, the professionalism of H & B sketching pencils set 32 is very high. When you use it for drawing or sketching, it will not reflect light and will bring you a wonderful visual impact.
H & B 32 pcs drawing pencil sets are currently sold in many countries in Europe and Asia, and are also sold on platforms such as Amazon and Alibaba. If you buy, you can also enjoy a variety of discounts!
You can find it by directly searching for the product name or amazon sketching pencils set on Amazon!
H & B 32 pcs drawing pencil set combination:

12 drawing pencils 8B, 6B, 5B, 4B, 3B, 2B, B, HB, 2H, 3H, 4H, 5H
3 carbonized pencils soft (SOFT), medium (MEDIUM), hard (HARD)
1 graphite pencil 7.2*175mm 6B
3 double-headed solid paper pens (large, medium and small)
3 graphite strips (6B, 2B, HB)
3 carbon strips (soft, medium and hard)
1 green double-ended extender (printed with H&B logo)
1 utility knife
1 piece of white rubber (printed with logo)
1 piece of soft rubber (printed with logo)
1 large sandboard
1 single-hole plastic pen sharpener
1 double-hole metal pen sharpener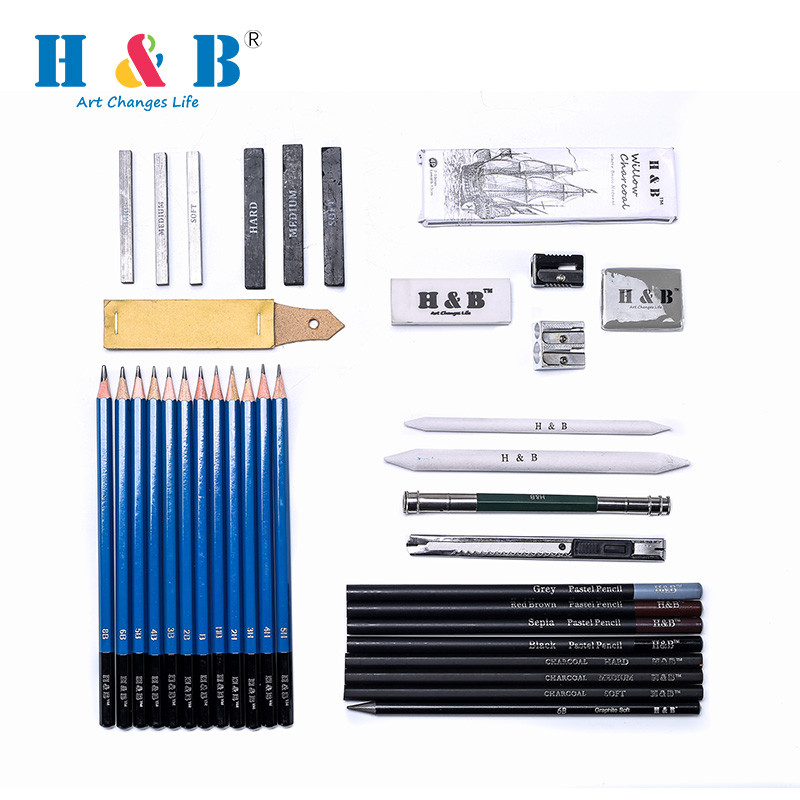 H&B Professional drawing pencil set 32pcs Sketching Pencils Set USA

Payment:

Paypal

MOQ:

2sets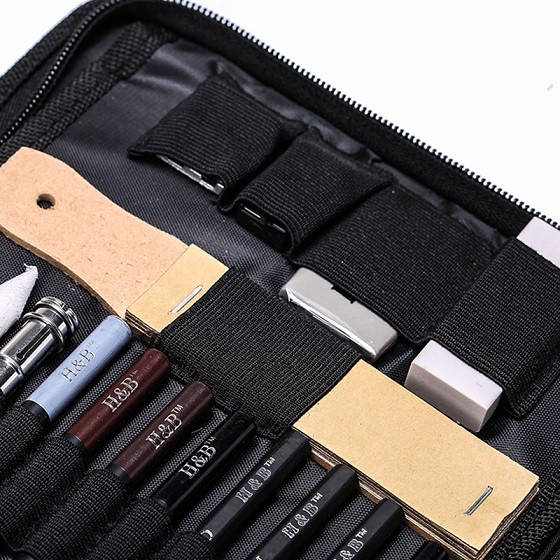 High-Quality Charcoal Supplies: The set features premium charcoal pencils, blending stumps, erasers, and other essential sketching tools. Each item is crafted with utmost care and precision, ensuring excellent quality and performance. Your customers will appreciate the superior materials that allow for smooth, consistent drawing experiences.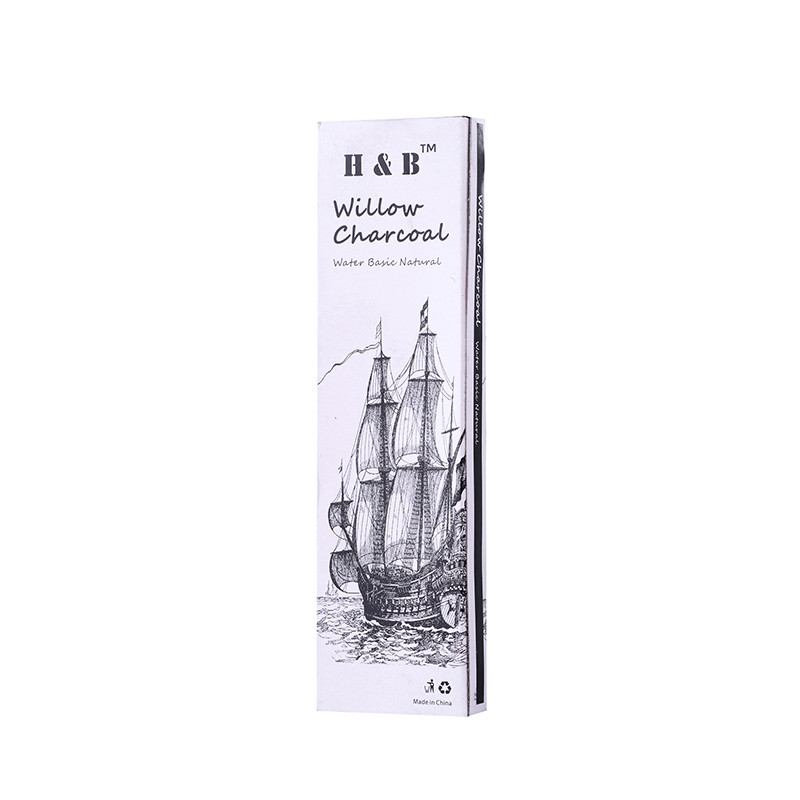 Versatile Artistic Medium: Charcoal drawing is a popular and versatile artistic medium that appeals to artists of all levels. This set provides the necessary tools for creating a wide range of artistic styles, from bold and expressive sketches to delicate and detailed drawings. It caters to the diverse preferences and needs of your customers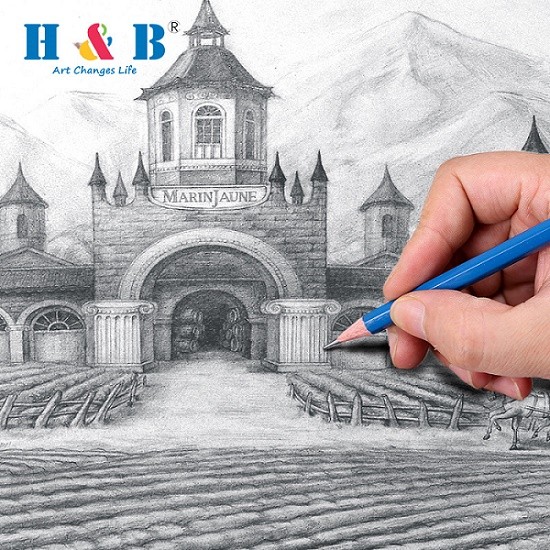 Custom Branding Opportunities: The Wholesale H&B Charcoal Drawing Set offers opportunities for custom branding and personalization. You can add your logo or artwork to the packaging or include custom promotional materials, allowing you to showcase your brand and create a lasting impression with your customers.