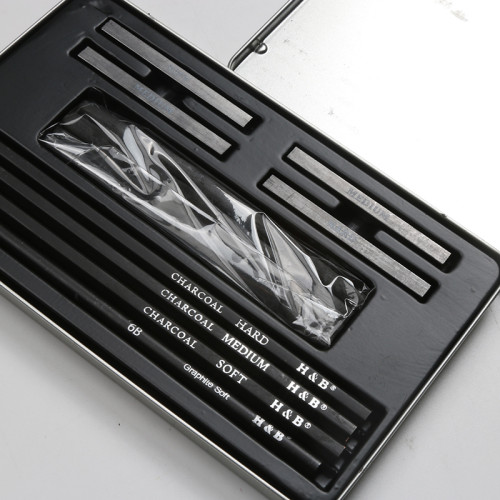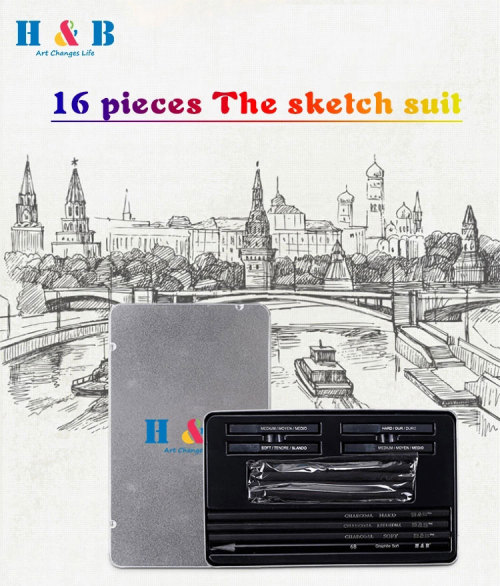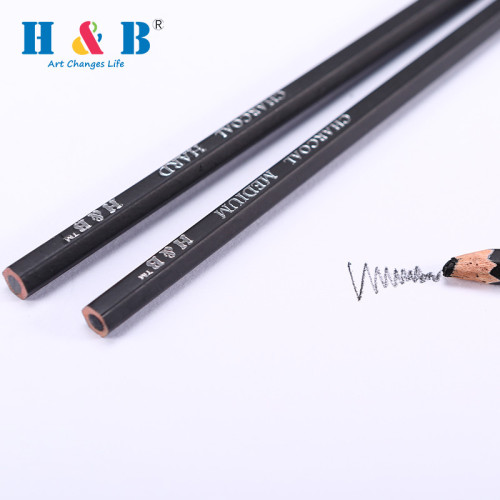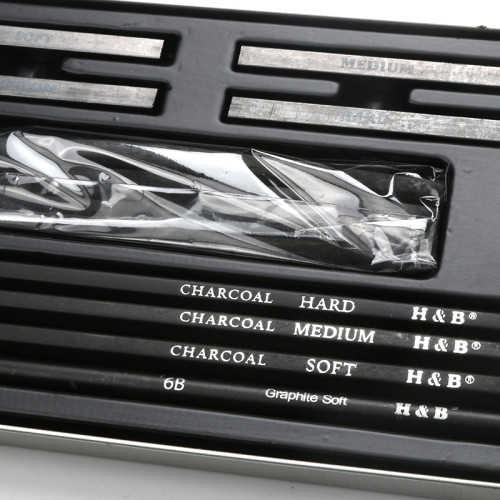 H&B 12PCS Small Tin sketch Charcoal Drawing Art Set
Item specifics
Payment

paypal
Packing

42*39*19CM/60sets
MOQ

100sets
Description
H&B 12PCS Small Tin sketch Charcoal Drawing Art Set

Advantages
Complete Charcoal Drawing Set: Despite its small size, this set includes everything you need to get started with charcoal drawing. It features a variety of charcoal pencils, including soft, medium, and hard grades, allowing you to achieve different tones and textures in your artwork. Additionally, the set includes essential accessories such as a sharpener and an eraser, ensuring that you have all the tools necessary for your artistic endeavors
Compact and Portable: The small tin case is designed to fit comfortably in your bag or pocket, making it easy to carry your charcoal drawing tools wherever inspiration strikes. Whether you're sketching outdoors, traveling, or attending art classes, this set allows you to pursue your passion conveniently and without compromise.

model number :HB-IBSM12
contents: 3pcs charcoal pencils(soft, medium, hard)
1pc 6B graphite pencil
4pcs willow sticker
4pcs graphite sticker(1pc soft,2pcs medium,1pc hard)
packing :12sets/inner box,96sets/cartonInner box size: 20*12*19cm
Carton size: 41.5*25.5*39.5cm
G/N.W 15.5/16.5KGS
size Iron box size: 19*1.5*11.5cm 158.5g
MOQ 1,000 sets
lead time for sample :7days
lead time for production 30days :after order confirmed
H&B 12PCS Small Tin sketch Charcoal Drawing Art Set

Payment:

Paypal

MOQ:

2sets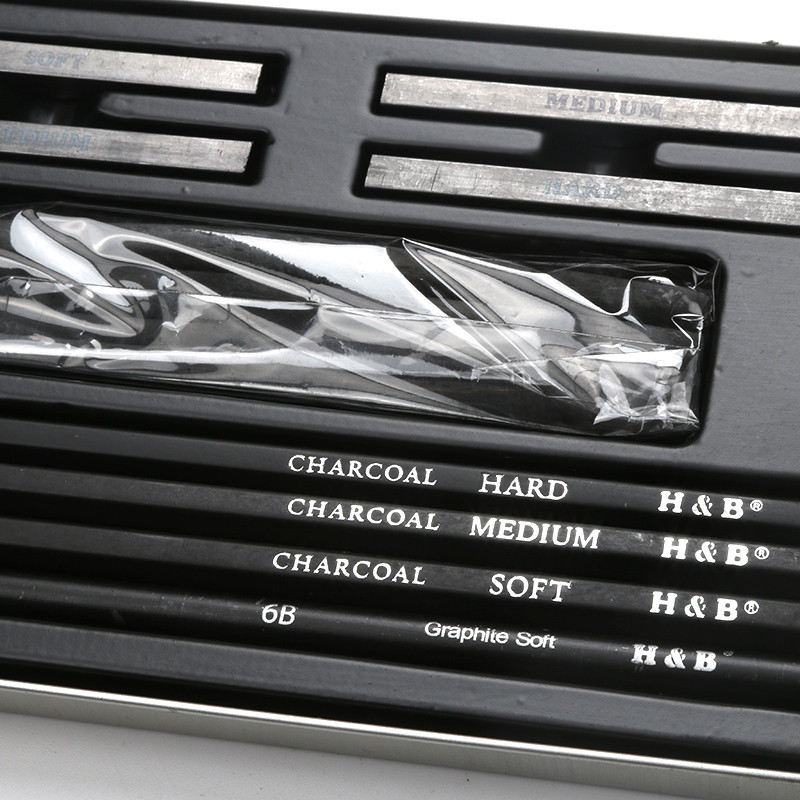 Versatility in Artistic Expression: Despite its compact size, the H&B 12PCS Small Tin Sketch Charcoal Drawing Art Set offers a wide range of artistic possibilities. Experiment with different techniques such as shading, blending, and smudging to create depth and texture in your drawings. This set empowers you to unleash your creativity and explore various styles and subjects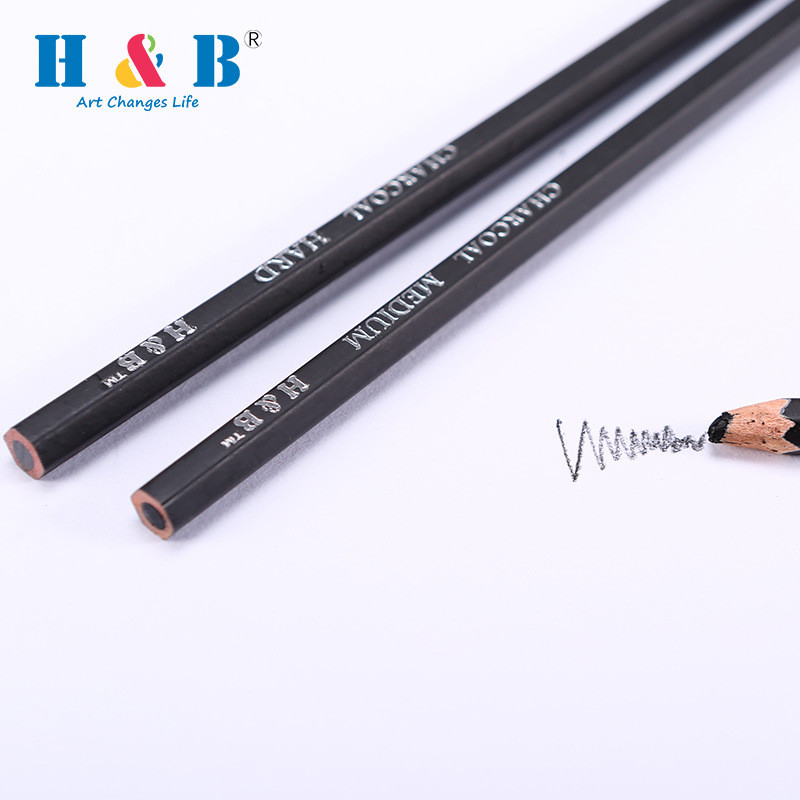 Durable and High-Quality Materials: Each charcoal pencil in this set is crafted with highquality materials, ensuring smooth and consistent lines. The pencils are break-resistant, allowing for precise and controlled drawing. The included sharpener ensures that you can maintain a sharp point for detailed work, while the eraser helps you correct any mistakes effortlessly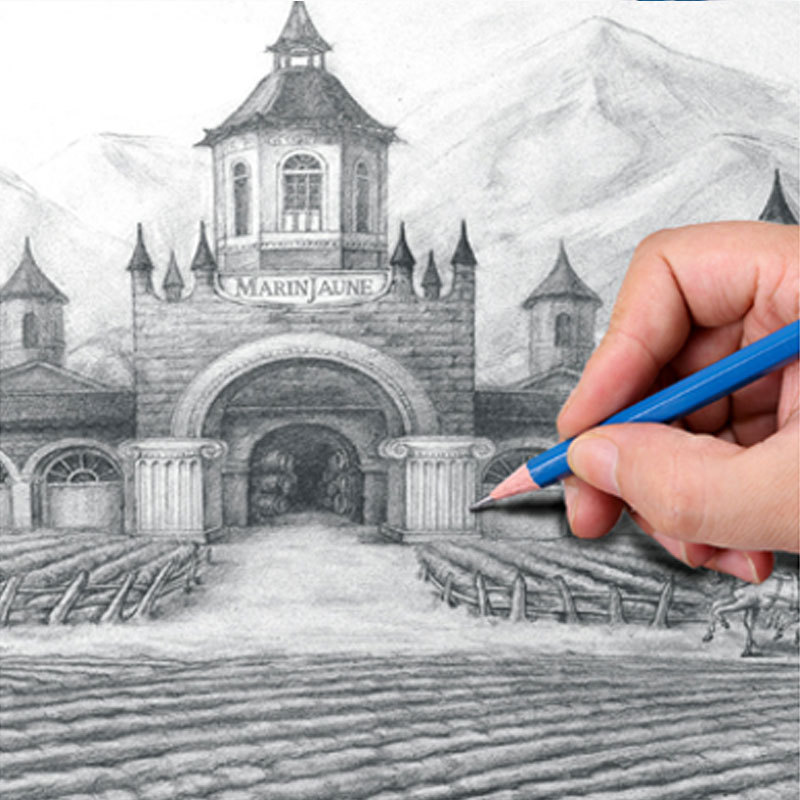 Ideal for Artists of All Levels: Whether you're a beginner venturing into charcoal drawing or an experienced artist looking for a portable sketching option, the H&B 12PCS Small Tin Sketch Charcoal Drawing Art Set is suitable for artists of all levels. It provides a convenient and comprehensive set of tools that can be used for sketching, shading, or adding dramatic effects to your artwork.