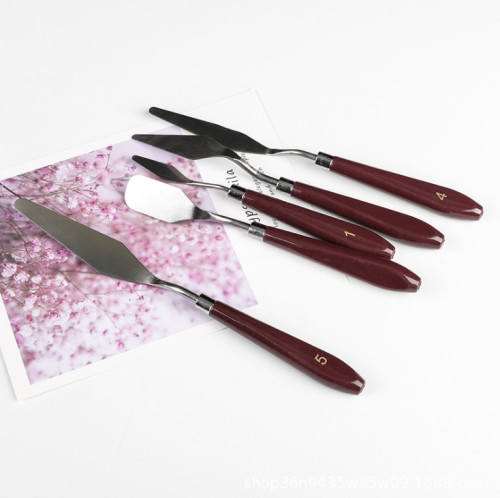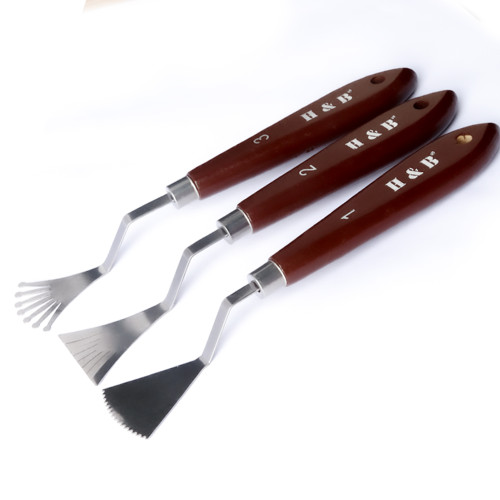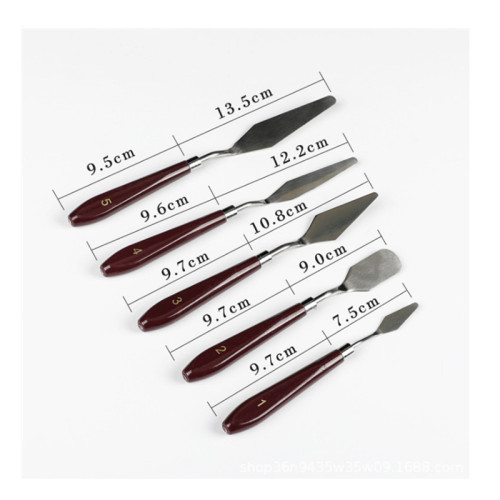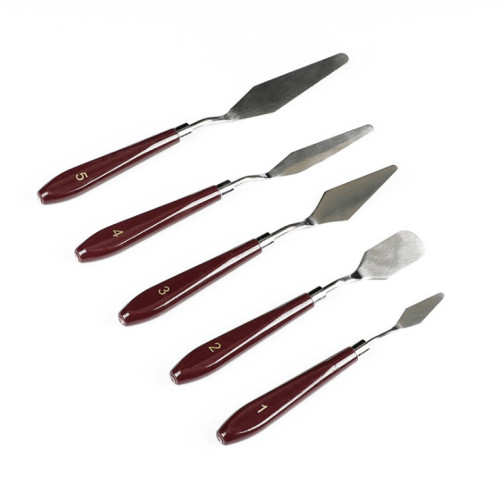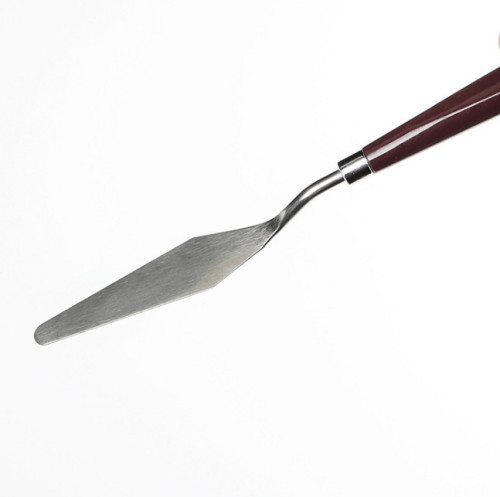 H&B 5pcs oil pigment painting beech wood palette knife
Item specifics
MOQ

100SETS
PAYMENT

PAYPAL
OEM

ACCEPT
Description
H&B 5pcs oil pigment painting beech wood palette knife

Advantages
Versatility: Our palette knife set is incredibly versatile, suitable for a wide range of artistic applications. From creating bold and textured strokes in oil or acrylic paintings to mixing and blending colors on the palette, these knives offer unparalleled control and precision in various techniques.
Introducing the H&B High Performance Customized Popular Artist's Palette Knife Set! This premium palette knife set is specially crafted for professional artists and art enthusiasts who seek high performance and precision in their artwork. Here are the key features and benefits of our palette knife set: Premium Quality: Our palette knives are crafted using high-quality materials, ensuring durability and longevity. The blades are made from stainless steel, providing excellent flexibility and resistance to corrosion. The ergonomic handles are designed for comfort and ease of use, allowing artists to work for extended periods without discomfort. Customization Options: We understand that every artist has unique preferences and techniques. That's why our palette knife set offers customization options, allowing artists to choose from various blade shapes and sizes to suit their specific needs. Whether you prefer a pointed tip, a flat blade, or a trowel shape, we have the perfect palette knife to cater to your artistic style.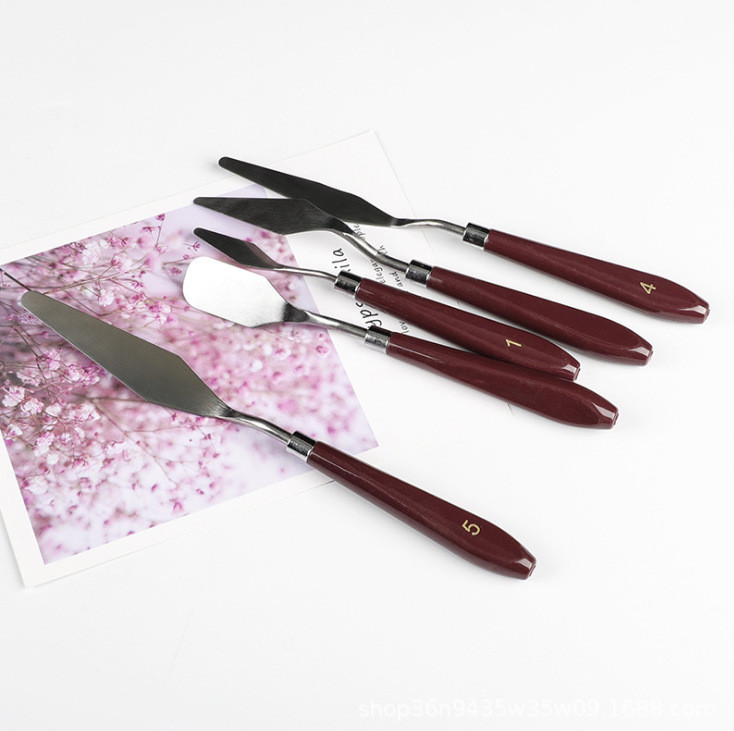 H&B 5pcs oil pigment painting beech wood palette knife

Wooden handle + Steel Knife

Wooden handle + Steel Knife

Payment:

Paypal

MOQ:

2sets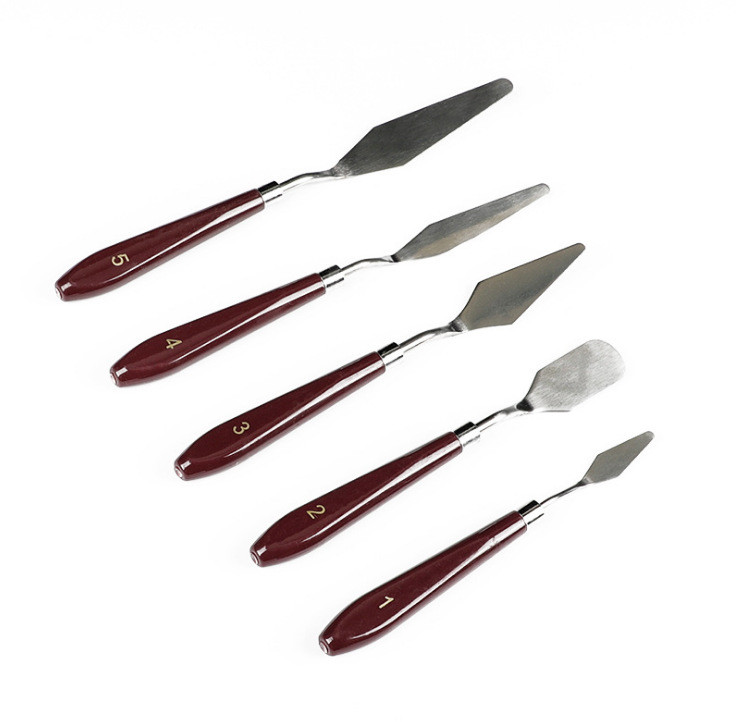 Professional Performance:

Artists deserve tools that deliver professional-level performance. Our palette knives have been carefully designed and tested by artists to ensure they meet the highest standards. The blades provide excellent flexibility and strength, allowing artists to achieve their desired effects with ease and confidence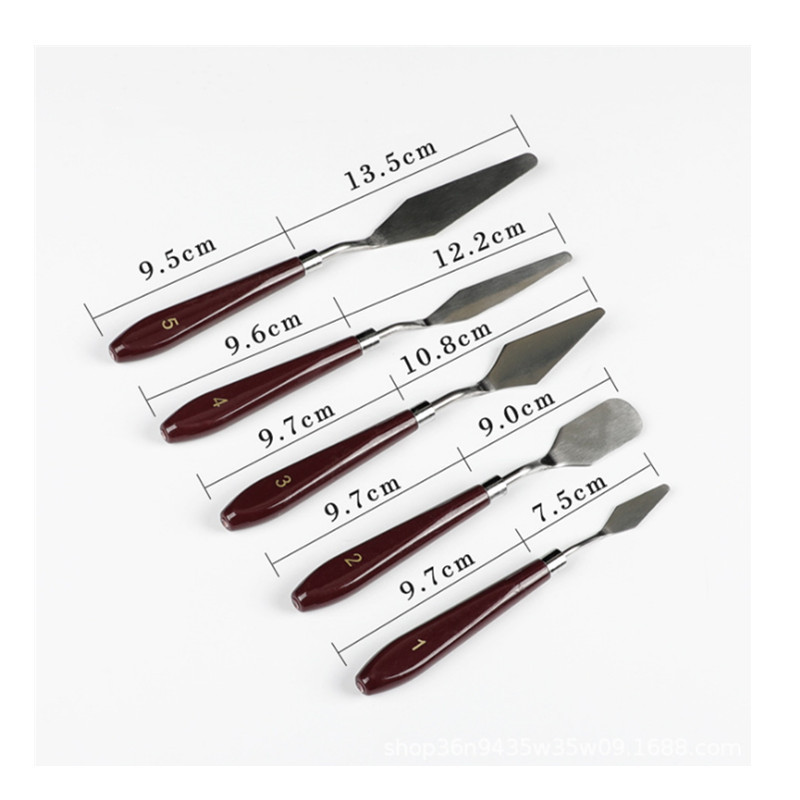 Popular Choice:

The H&B High Performance Customized Popular Artist's Palette Knife Set has become a favorite among artists due to its outstanding performance and customizable options. It is highly regarded in the artistic community and is the go-to choice for many professional artists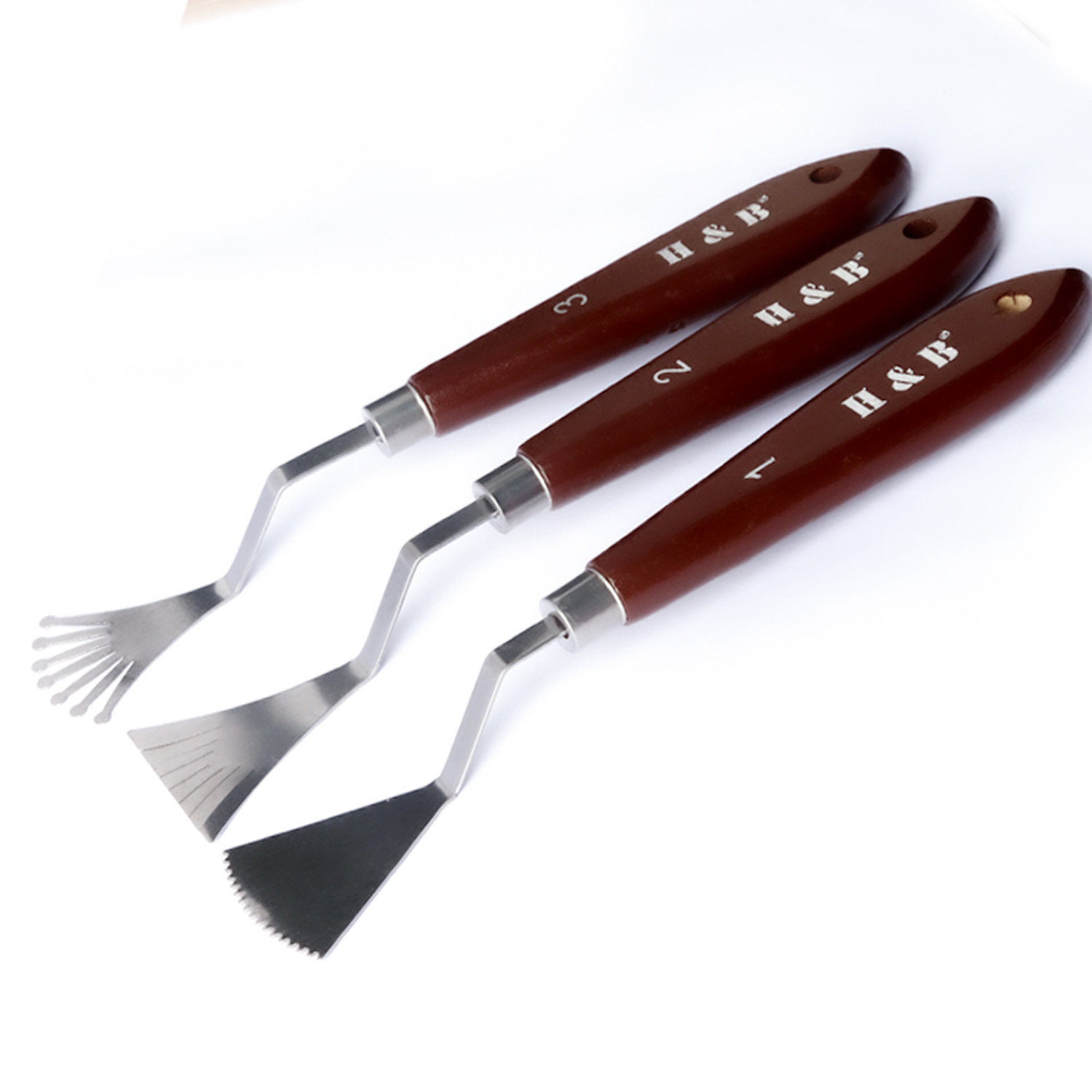 Ideal Gift:

If you're looking for the perfect gift for an artist in your life, this palette knife set is an excellent choice. It comes in a stylish and compact storage case, making it easy to carry and organize the knives. It's a thoughtful and practical gift that any artist would appreciate.