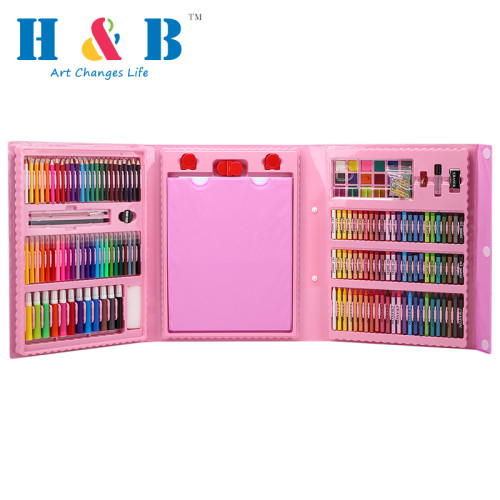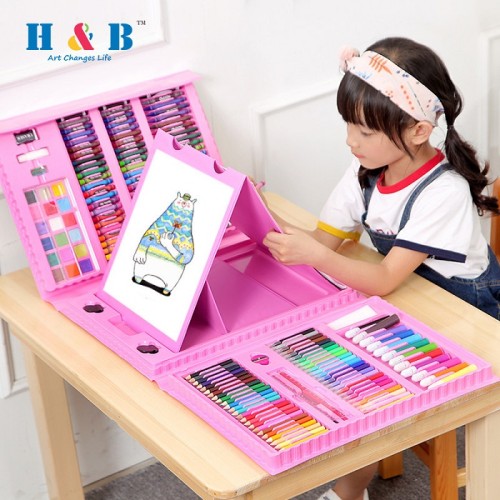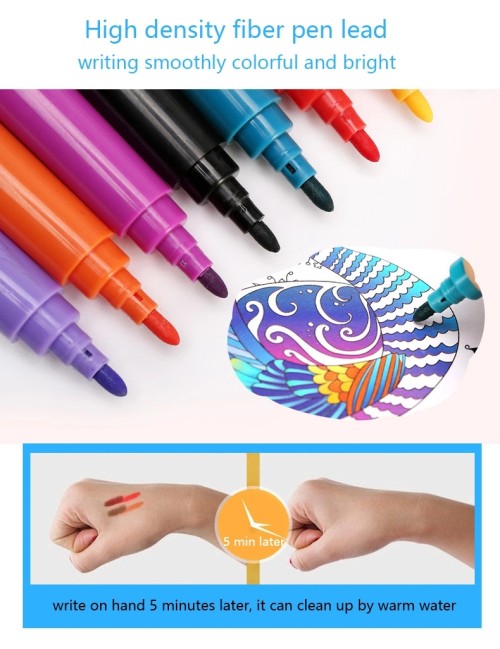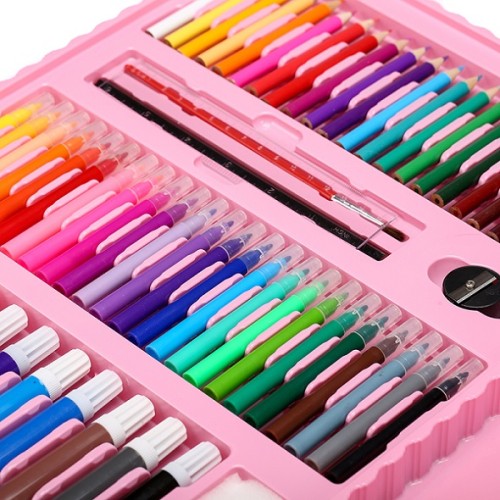 H&B 208pcs Reliable art supplies for kids art set for drawing art supplies
Item specifics
MOQ

2SET
COLOR

BLUE ,PLINK
PAYMENT

PAYPAL
Size

40.8*31*5.5cm
Description
H&B 208pcs Reliable art supplies for kids art set for drawing art supplies

Advantages
High-Quality and Safe: We prioritize the safety and quality of our art supplies. All the materials in this set are non-toxic, ensuring a safe and worry-free art experience for children. The pencils, paints, and other accessories are made with premium materials, providing vibrant colors and smooth application.
Introducing the H&B 208pcs Reliable Art Supplies for Kids! This comprehensive art set is specifically curated to provide children with a wide range of high-quality art materials for their creative endeavors. Whether your child is a beginner or an aspiring young artist, this art set is perfect for drawing, painting, and exploring various art techniques.
Invest in your child's artistic journey with the H&B 208pcs Reliable Art Supplies for Kids. Watch as their imagination flourishes and their artistic skills thrive. Let them embark on a creative adventure with a comprehensive art set that nurtures their passion for art and provides them with the tools they need to bring their visions to life.
H & B best drawing kit for kids to DIY
combination:
12pcs mini markers
24pcs watercolour pens
48pcs oil pastels
24pcs crayons
24pcs colour pencils
18pcs watercolour cakes
15pcs drawing paper
30pcs paper clips
4 Large clips
1pc pencil
1pc eraser
1pc sharpener
1pc palette
1pc glue
1pc brush
1pc ruler
1pc sponge
1pc organizer with drawing board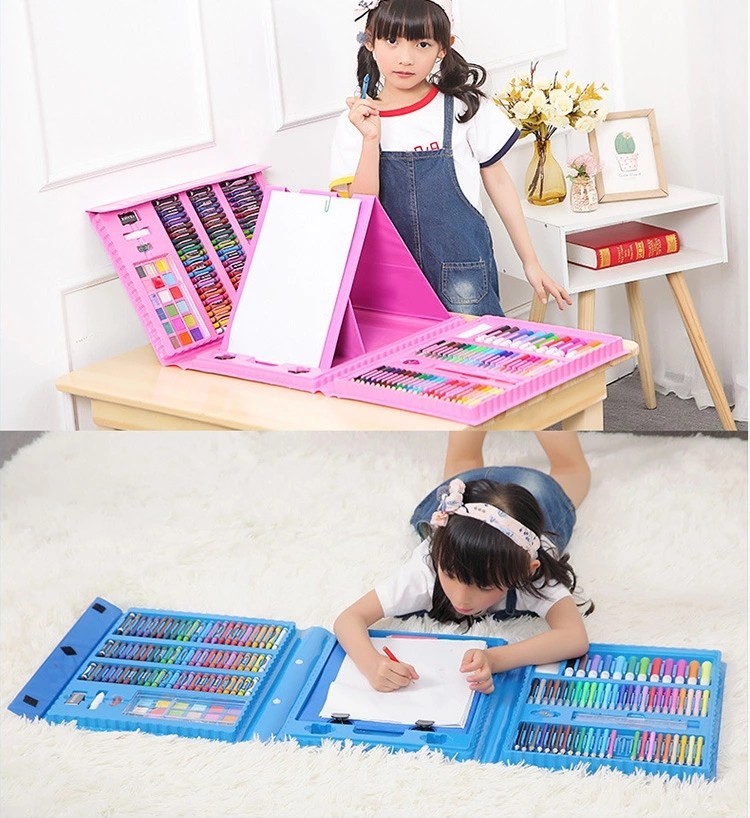 H&B 208pcs Reliable art supplies for kids art set for drawing art supplies

Payment:

Paypal

MOQ:

2sets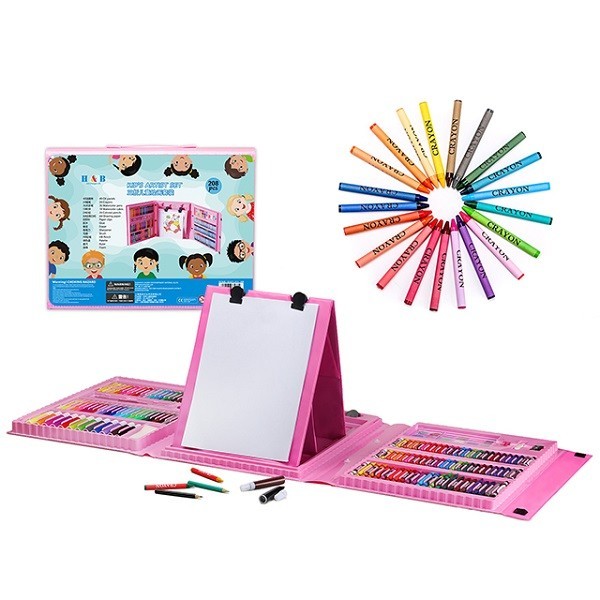 Extensive Variety:

The set includes 208 pieces of art supplies, offering a wide range of options for artistic expression. It includes colored pencils, watercolor paints, oil pastels, markers, brushes, sketching pencils, and more. With this diverse collection, children can explore different mediums and techniques to unleash their creativity.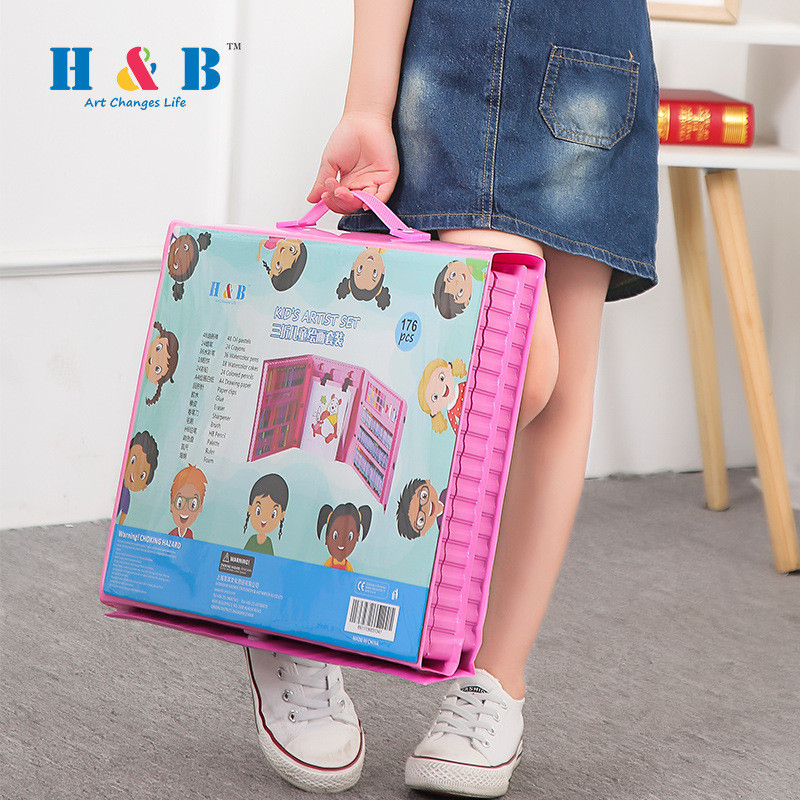 Portable and Organized:

The art set comes in a convenient carrying case that keeps all the supplies organized and easily accessible. The sturdy case is also lightweight and portable, allowing children to take their art supplies with them wherever they go, whether it's to school, outdoor trips, or art classes.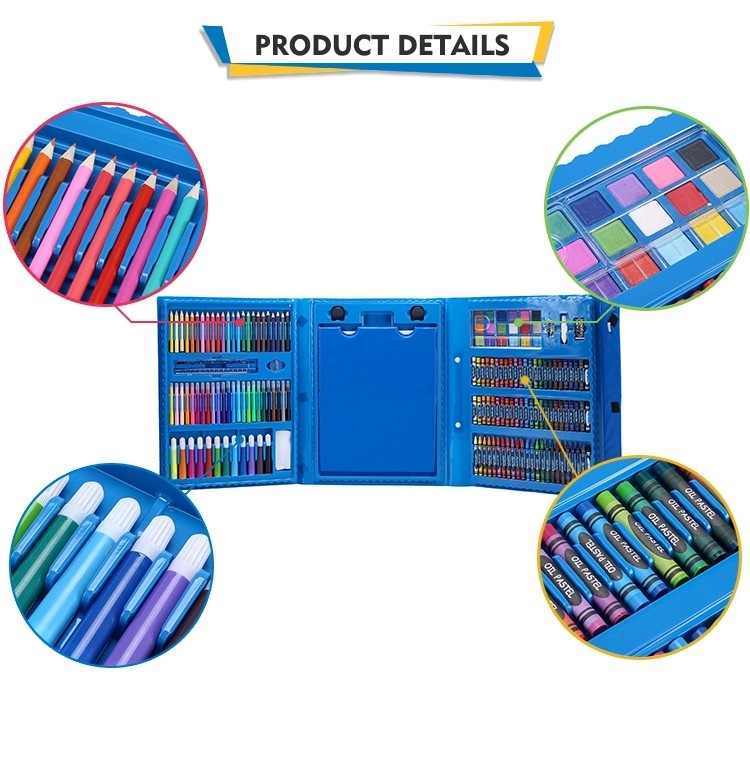 Perfect Gift:

The H&B 208pcs Reliable Art Supplies for Kids makes a perfect gift for birthdays, holidays, or any special occasion. It is an all-in-one art set that provides endless possibilities for children to explore and enjoy the world of art.