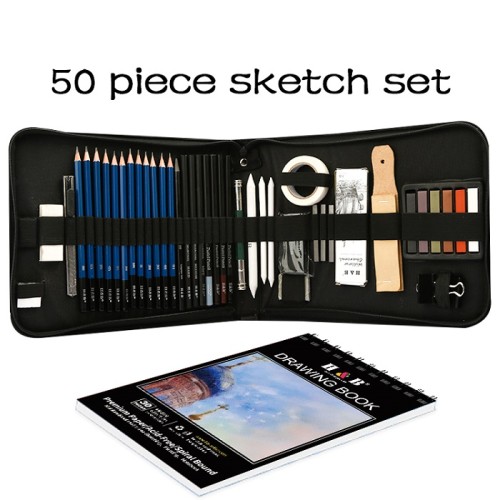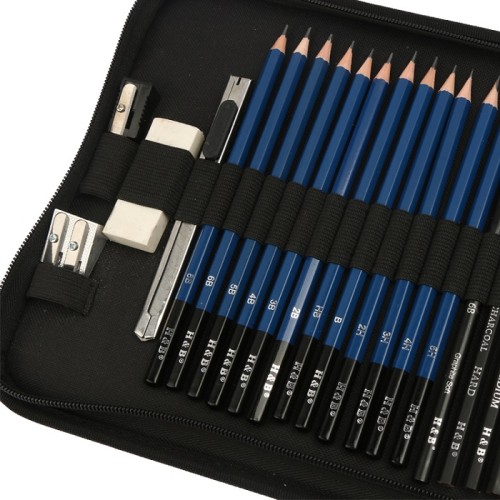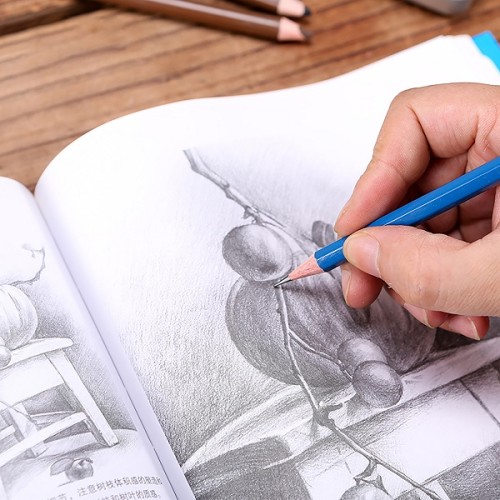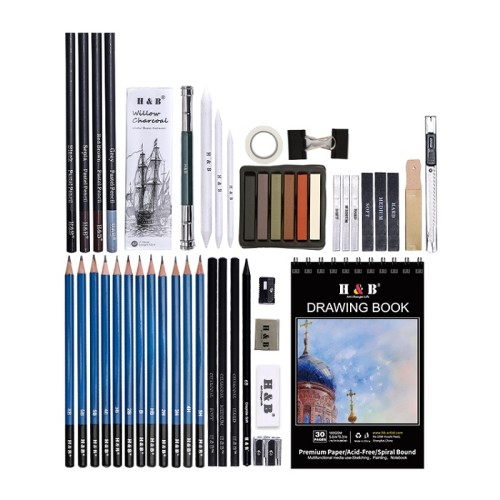 H&B drawing Pencils Set 50pcs Professional Sketch Pencil Set in Zipper Carry Case
Item specifics
Payment

paypal
MOQ

2Ssets
Packing

29.7*19.6*3.3cm/24set
Description
H&B drawing Pencils Set 50pcs Professional Sketch Pencil Set in Zipper Carry Case

Advantages
Wide Range of Pencil Grades: This set offers a diverse range of pencil grades, from 9H to 9B, ensuring that you have the right tools for any artistic project. Whether you're looking for precise and light strokes or rich, bold lines, these pencils have got you covered.
Premium Quality and Durability:
Each pencil is made with high-quality materials, ensuring excellent performance and longevity. The strong graphite cores deliver smooth and consistent lines, while the sturdy wooden barrels provide a comfortable grip and enhance control.
Versatility and Flexibility:
The H&B Drawing Pencils Set is suitable for a wide range of artistic techniques, including sketching, shading, hatching, and more. Whether you're creating realistic portraits, landscapes, or intricate illustrations, these pencils will effortlessly bring your ideas to life.
Portable and Organized: The zipper carry case included with this set allows for easy transportation and storage. With individual slots for each pencil, you can keep your collection organized and readily accessible. Take your creativity wherever you go and never miss an opportunity to capture inspiration.
Ideal Gift for Artists: Whether you're buying it for yourself or as a gift for a fellow artist, the H&B Drawing Pencils Set is a thoughtful choice. This comprehensive set offers a wide variety of pencils, making it suitable for artists of all preferences and skill levels.

12 sketch drawing pencils (2H/3H/4H/5H/HB/B/2B/3B/4B/5B/6B/8B) 1 6B graphite pencil, 4 pastel pencils, 3charcoal pencils (soft,
medium and hard), 1 soft eraser, 3 graphite strips (soft and medium hard), 3 carbon fine strips (soft and medium hard), 1 rubber,6 pastel sticks, 1 plastic sharpener, 1 double-hole pencil sharpener, 1 sanding board, 1 utility knife, 2 art clips, 1 roll ofmasking glue, 1 pencil extension, 3 solid paper pens, 1 box Willow branches (4 branches), 1 A5 sketch book drawing pencil set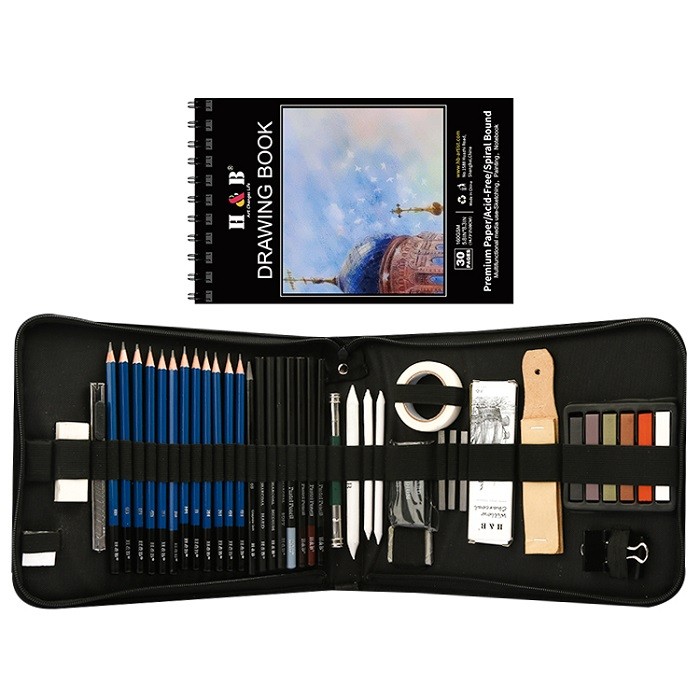 H&B drawing Pencils Set 50pcs Professional Sketch Pencil Set in Zipper Carry Case

Payment:

Paypal

MOQ:

2sets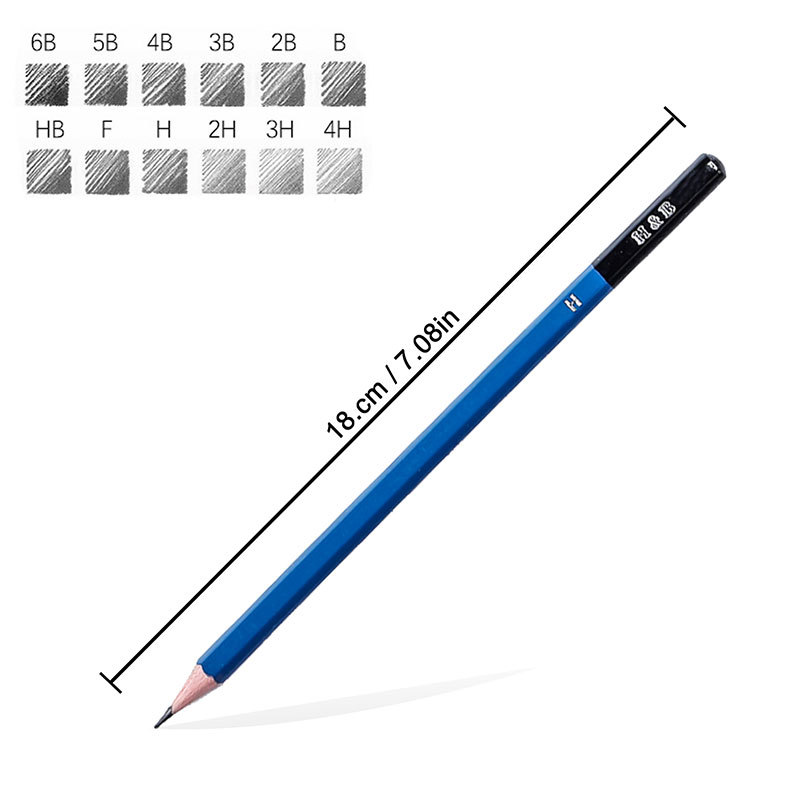 12 kinds of gray

H-hard hardness The larger the H number, the harder and lighter the color B-black The more the B number, the softer and darker the pencil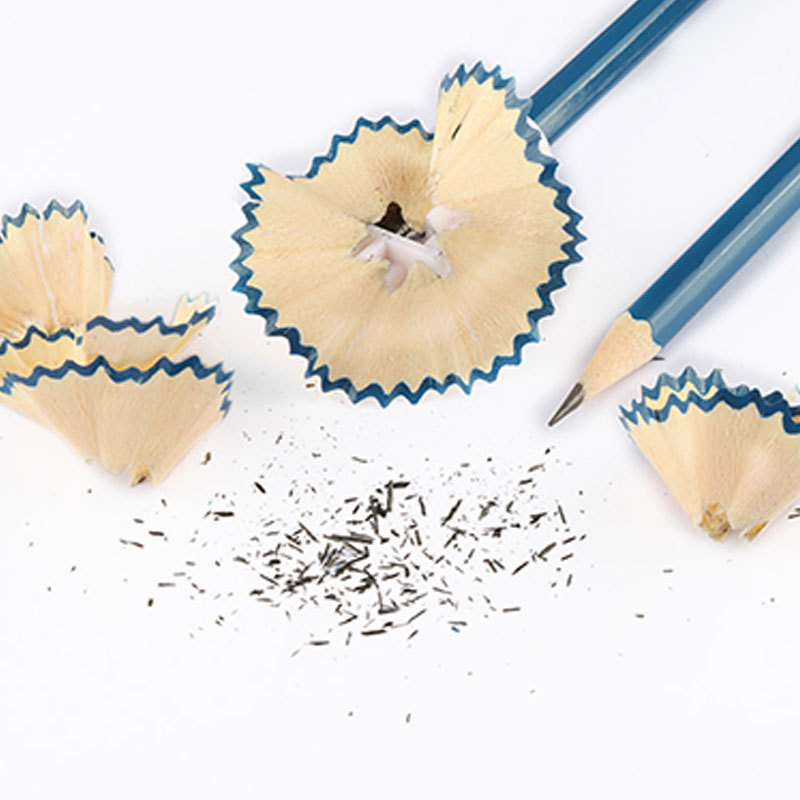 Easy-cut wood

High-quality graphite is bonded with special easy-to-roll processed wood, easy to roll and cut, to prevent core breakage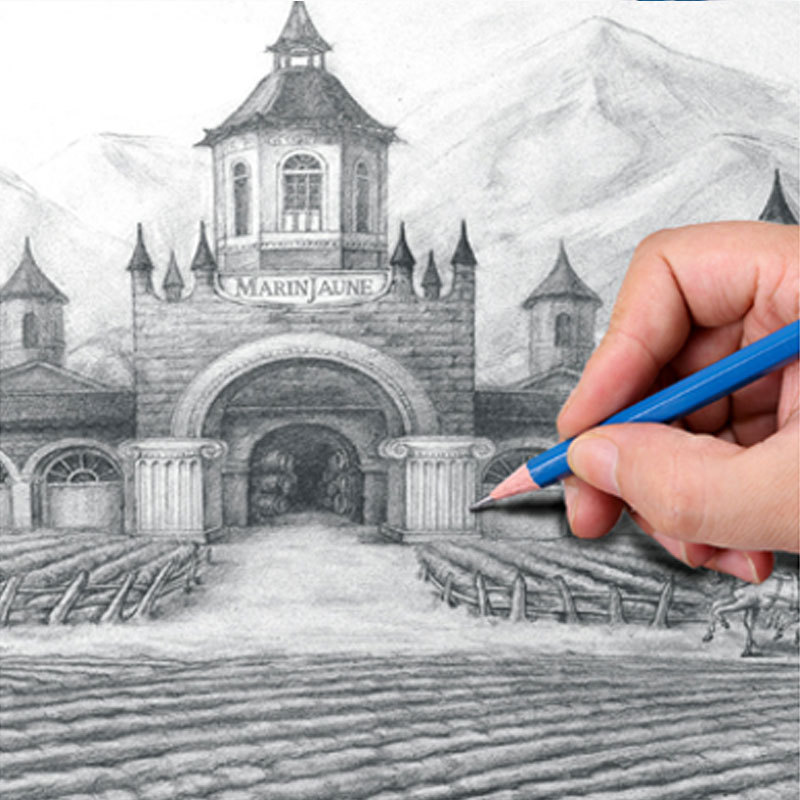 Born for profession

Anti-breaking, easy to cut, easy to wipe, easy to modify