2020 H&B team building activity
Share
Issue Time

Dec 5,2020
Summary
On December 1, 2020, we organized an artistic team-building event.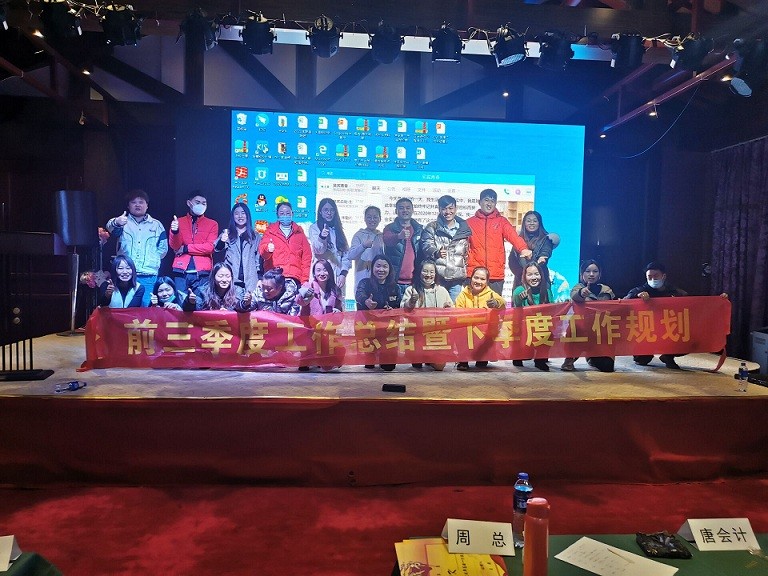 H&B
In order to make employees more familiar with the company's existing business and resources; understand the company's other The daily work of the department; enhance the communication, exchange and cooperation between departments and between colleagues and colleagues; strengthen the cohesion of the company; improve work efficiency and employee enthusiasm; at the same time, arrange the company's work tasks for the second half of the year and go hand in hand to complete the final Goal and work hard. On December 1, 2020, we organize a team building activity.
Shanghai Haobin Stationery Co., Ltd. was established in 2010 and is one of the OEM suppliers of many international professional art supplies brands. In 2016, the company established its own brand H&B, and developed a series of professional art supplies such as sketches, watercolors, acrylics and oil paintings and children's DIY products, which are loved by many cross-border e-commerce platform consumers.
H&B is a pioneer in the art supplies industry. Whether you need OEM customization or as an agent, you can get tangible benefits. H&B has a professional product development and design team, which can provide you with design solutions within 24 hours. The company's products are environmentally friendly and tasteless, provide various test certificates, and provide complete services from product development to operation.