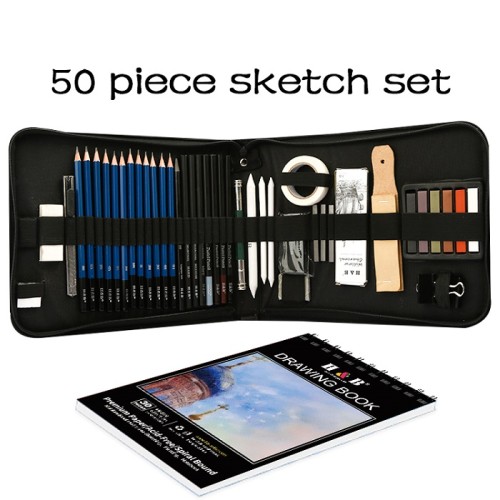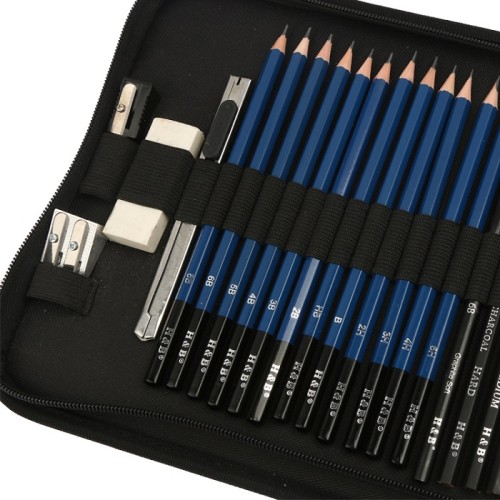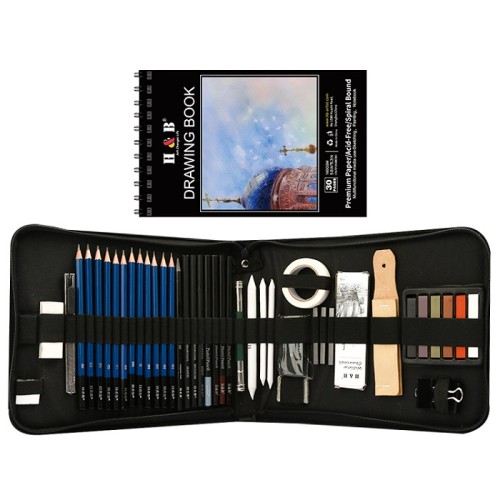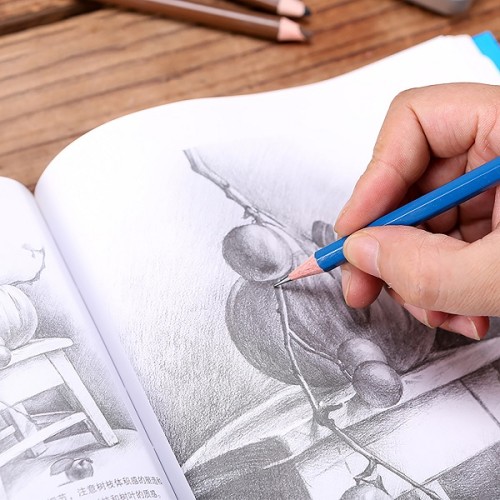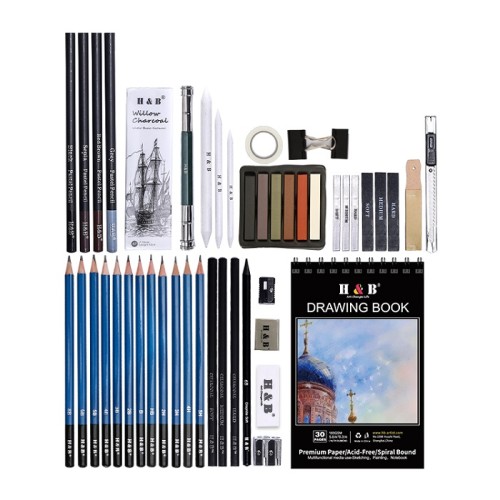 H & B 50 sketching pencils kit europe
Item specifics
MOQ

2SETS
PAYMENT

PAYPAL
OEM

ACCEPT
SIZE

29.7*19.6*3.3cm
Description
Brief description of H & B 50 sketching pencils kit europe
The H & B 50 sketching pencils kit contains 50 items. The pencils are graphite and chalk. They are very rich and highly professional, suitable for a wide range of people. H & B 50 sketching pencils kit is different from most drawing pencil sets. Its pencil grayscale is accurate. You can choose from 12 grayscales. It feels comfortable and does not break easily. It also contains a 3-page sketchbook, so you don't need to buy it separately, which is convenient and quick.

H & B 50 sketching pencils kit europe combination:

12 drawing pencils 8B, 6B, 5B, 4B, 3B, 2B, B, HB, 2H, 3H, 4H, 5H
3 carbonized pencils soft (SOFT), medium (MEDIUM), hard (HARD)
1 graphite pencil 7.2*175mm 6B
4 chalking pencils
3 double-headed solid paper pens (large, medium and small)
3 graphite strips (6B, 2B, HB)
3 carbon strips (soft, medium and hard)
1 green double-ended extender (printed with H&B logo)
1 utility knife
4 willow branches
2 dovetail clips
1 piece of white rubber (printed with logo)
1 large sandboard
1 H&B A5 sketchbook 30 pages 160g
1 roll of masking glue 20mm*10m
1 single-hole plastic pen sharpener
1 double-hole metal pen sharpener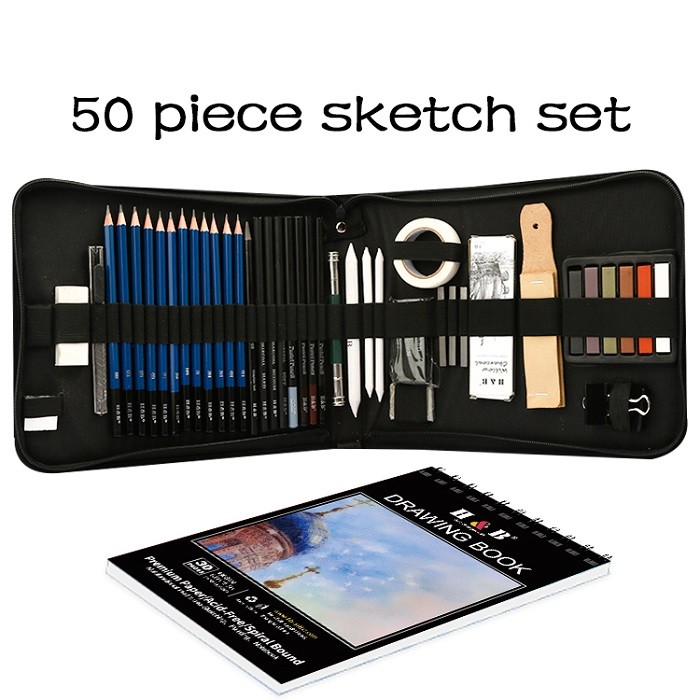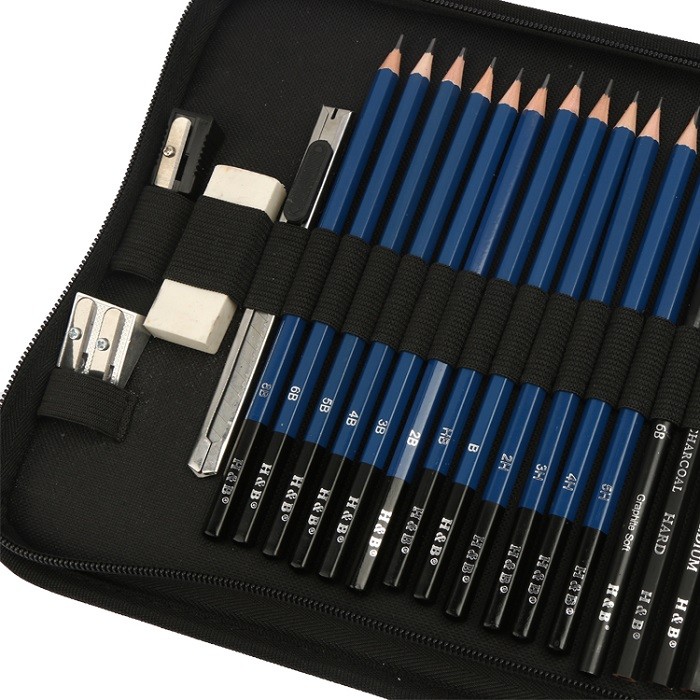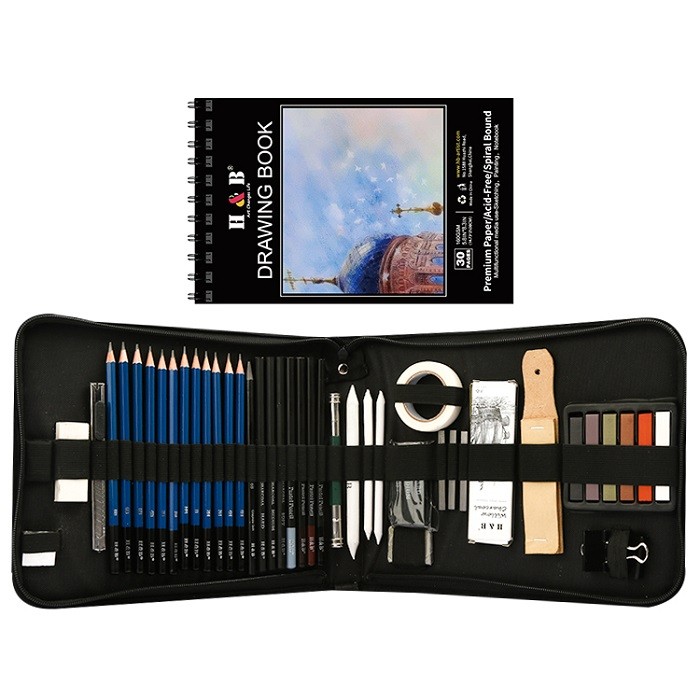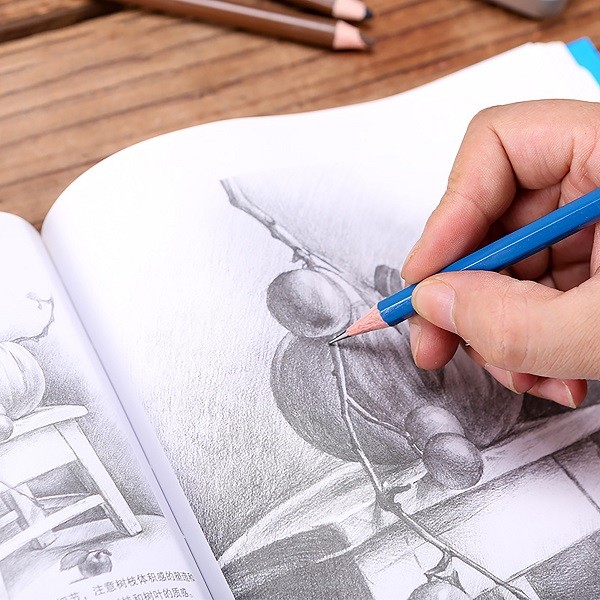 OEM Custom Service

H&B is a leader in the industry. Whether you are doing OEM customization or acting as an agent, you can get tangible benefits.
High-quality products and punctual delivery
The amount of one-to-one customer service support provided
Provide customized sample service
Complete product certificate.
Convenient logistics and distribution.
New product development and update are fast.
Payment method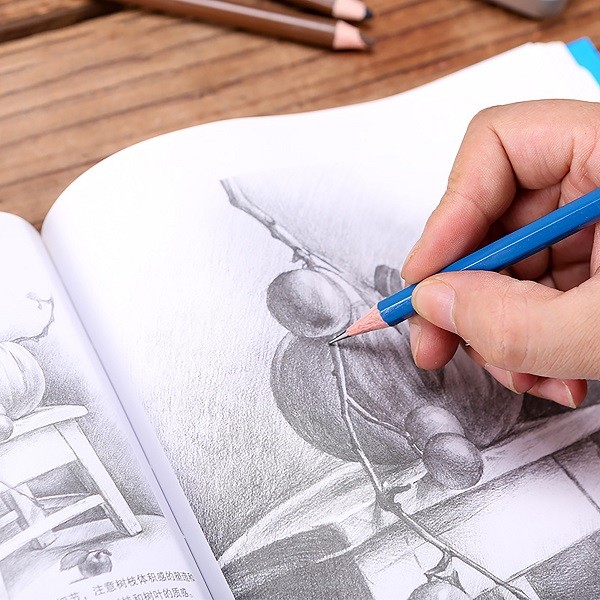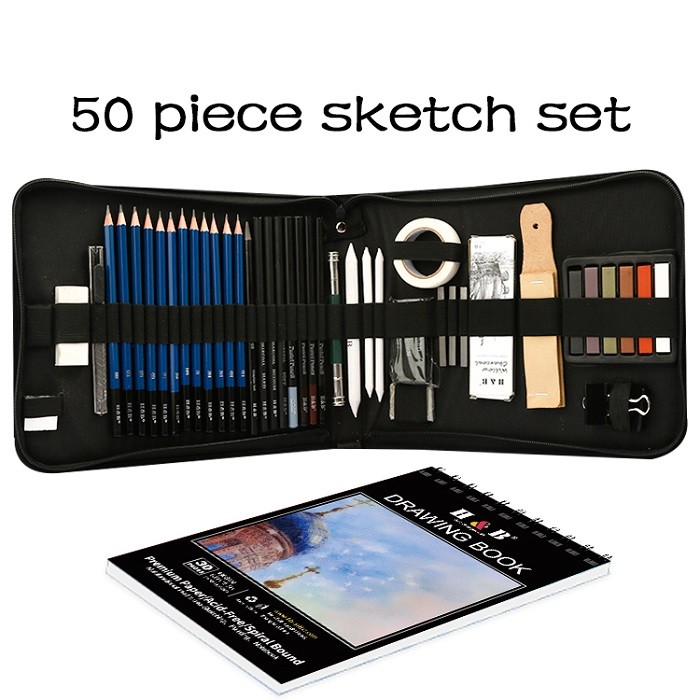 Join H&B agent

H & B always believes that high quality products require a strong sales network. Therefore, we have been looking for agents from all over the world to join our family.
As our agent, you can enjoy the following support:

Authorization
Spot
Regional protection
Drop shipping
Technical consultation
Popularity
Free product description and pictures without logo.
New product update speed
Own overseas warehouse
Product diversification